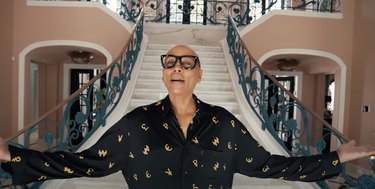 What would the home of world-renowned drag queen RuPaul look like? Well, we just got an inside look thanks to ‌Architectural Digest‌'s Open Door series — and it is full of one color we wouldn't have expected. In almost every area of the 1980s Beverly Hills mansion that RuPaul shares with husband Georges LeBar, you will find the color orange.
"When I was 34, I realized that orange was my favorite color because of the way it makes me feel," says RuPaul during his home tour, "so I implore all of you out there watching to find what your favorite color is, based on how you feel, and live in it."
A perfect example is RuPaul's office, which he describes as "living in my own personal Hermès box." Here, there is orange ‌everywhere‌, along with an impressive collection of Emmy awards.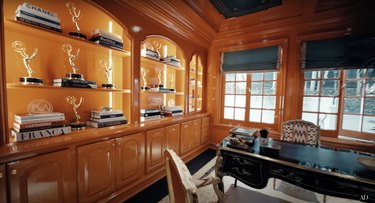 You will also find a distinct pop of orange in RuPaul's kitchen, where the La Cornue oven and range are orange. "It's very bold," says the ‌Drag Race‌ creator and host.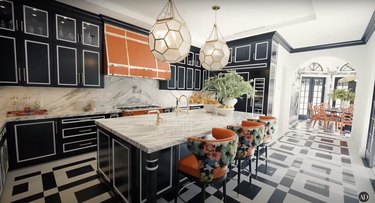 Throughout the rest of the home — which was designed by interior designer Martyn Lawrence Bullard and architect Christopher Hatch McLean — you will find more subtle pops of orange in the form of decorative bowls, fruit, clothing, chair upholstery, and throw pillows.
However, the dining nook chairs — an homage to '30s interior designer Frances Adler Elkins — are coated in a not-so-subtle, high-gloss orange finish that you won't want to miss.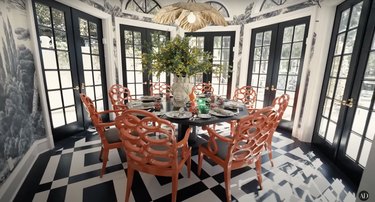 Overall, RuPaul's home is basically a shrine to Hollywood Regency glamour, and we'd expect nothing less. You can view the entire tour here: