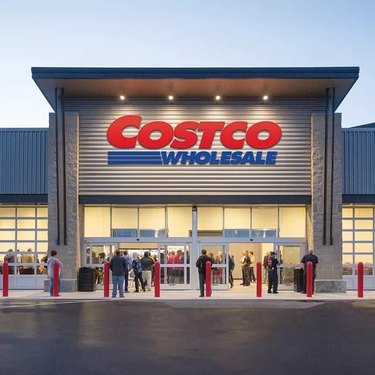 The latest Starbucks item now available at Costco is the coffee chain's bacon and cheddar egg white bites, aka Sous Vide Egg Bites. This news broke thanks to Costco lover @costco_doesitagain on Instagram, who takes it upon themselves to share exciting new arrivals at the bulk grocer.
These egg bites are reported to be available for a limited time at Northeast Costco locations at $14.79 for a pack of 10. This puts two egg bites at just under three dollars, as compared to the $4.95 price of two egg bites when ordered directly at Starbucks.
While the photo of the box of egg bites shared by @costco_doesitagain isn't too much to go off of, the product picture on the package looks just like the egg bites sold at Starbucks. And @costco_doesitagain's photo was all it took to drum up mass amounts of excitement from Starbucks fans in the post's comments, and the post itself already has nearly 50K likes.