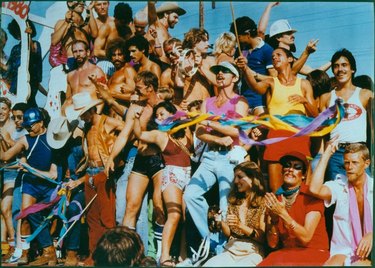 For Pride Month, we're highlighting some of the people and brands you should know about all year long.
If you've read any in-depth books or watched a documentary chronicling the history of lesbian, gay, bisexual, transgender, and queer movements and leaders, it's likely the authors and filmmakers utilized ONE Archives at the USC Libraries for research, audio clips, video footage, images, or artwork. The Los Angeles–based ONE Archives is the world's largest repository of LGBTQ+ materials, consisting of millions of items, including over 13,000 periodicals, 21,000 videos, 30,000 books and monographs, and 4,000 artworks and various ephemera. And it continues to grow every year.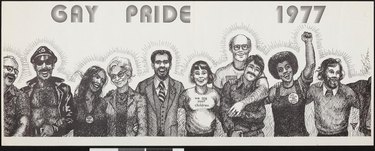 Members of the Mattachine Society, an early L.A. gay rights group that met in secret (for fear of being arrested and outed), were responsible for founding the nonprofit organization ONE Inc. to launch a national publication that decades later would lead to ONE Archives.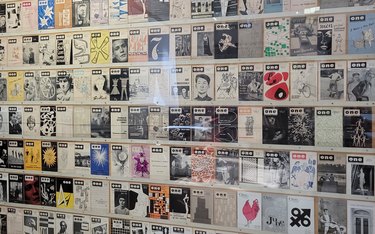 "The early leaders recognized a lack of community and addressed the issue by providing educational and informative articles, fiction, and poetry. ‌ONE Magazine‌ directly contributed to the founding of a sense of community among LGBT people and laid the foundation for the gay liberation movement of the 1960s." — Michael C. Oliveira
"ONE Inc. published the first nationally distributed homophile magazine," ONE Reference and Instruction Librarian Michael C. Oliveira tells Hunker, speaking about the archives' beginnings. "‌ONE Magazine‌ sought to create a more inclusive and accepting society. The early leaders recognized a lack of community and addressed the issue by providing educational and informative articles, fiction, and poetry. ‌ONE Magazine‌ directly contributed to the founding of a sense of community among LGBT people and laid the foundation for the gay liberation movement of the 1960s." (Note: The term "queer" was still considered offensive in the 1950s per Oliveira, which is why he limited response to "LGBT" people.)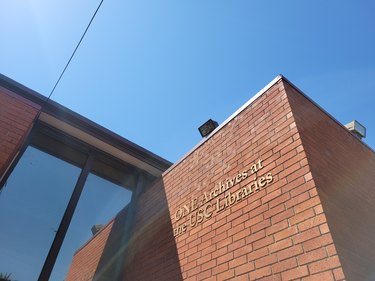 One of the magazine's contributors, James Kepner, had an immense collection of LGBTQ+ materials that he first named the Western Gay Archives, and as it grew in scope, it became the International Gay & Lesbian Archives. It merged with ONE's archives in 1994, and a decade later, it was renamed ONE National Gay & Lesbian Archives, which has been located in its current building at 909 W. Adams Blvd. since 2000.
Tens of thousands of items from the archives, from audio interviews and lectures to footage from gay freedom parades and drag competitions, are available to browse online via USC's digital collections. These are just a sampling of the digital collections from ONE National Gay & Lesbian Archives that you can view from the comfort of your home.
Browse all the pages of the gay and lesbian magazine‌,‌ the first to be distributed across the country. Issues include original artwork, essays, stories, and poetry as well as news and book reviews. The March 1956 issue (pictured) features "The Feminine Viewpoint" by editor Ann Carl Reid, a story on "Canada: Sex Criminals and the Law," and the illuminating letters to the editor section, which has correspondence from as far as Calcutta, India.
Travel back in time to 1970 for the first gay pride parade in Los Angeles, then known as the Christopher Street West pride parade. See human rights leader Harvey Milk riding atop a Volvo cruising on Market Street during the 1978 parade in San Francisco. There's even an image of the bathroom queue at Scotts Park in Houston during its 1981 Gay Pride Week. You'll find many groups represented in the collection of images — Dykes on Bikes, Lesbians of Color, and Lawyers for Human Rights, to name a few — plus floats, leather, and drag queens galore.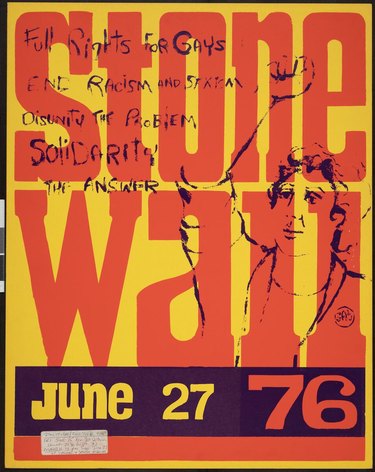 Posters and graphic materials in color and black and white — hand drawn, stenciled, or digitally designed — serve as an illustrated timeline of the most pressing issues of the day and LGBTQ+ civil rights movements: the AIDS crisis, the fight for marriage equality, and more. There's a white picket sign from ACT UP with spray-painted, black-stenciled letters that reads "Health Not $ Wealth" on one side and "Insure People Not $ Profit" on the other.
You'll also find posters in multiple languages from federal organizations like Health and Welfare Canada, which has a colorful poster with an illustrated group of faceless people in a crowd running along the lower half of it. Above the crowd is the text "El SIDA: ¡usted tambien puede contraerlo! ¡Protejase!" (translates to "AIDS: You can get it too! Protect yourself!"). Another copy is in Vietnamese. International in scope, you could spend hours browsing the collection of over 2,000 items.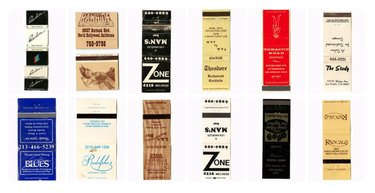 If you've loved collecting matchbooks from different businesses over the decades, ONE Archives Matchbook Collection is a visual feast and an important Southern California historical record to enjoy. Such promotional ephemera is usually tossed after it's used, but in the case of this collection of more than 100 matchbooks, many serve as the only "printed" records left of these gay clubs, restaurants, or bars in the region. Seeing all the different designs and the text each business chose to print (especially in the matchbook interior) is quite interesting. You may be inspired to start your own collection.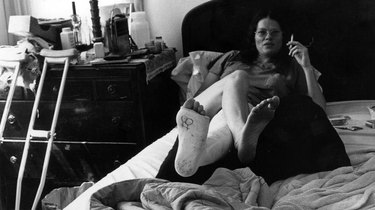 For librarian Michael C. Oliveira, the Carolyn Weathers Collection is a must to view. "I could probably talk forever about Weathers and her collection. She scrapbooked her life and documented many of the events with photographs," he says. "She and her sister left Texas to transform the lesbian and gay community in Los Angeles. She protested aversion/behavior modification therapy as a member of the Gay Liberation Front and appeared on television representing lesbian women. She went on to help her sister set up the Alcohol Center for Women (ACW). Later, Weathers and her then-partner, Jenny Wrenn, created Clothes Pin Fever Press."
Both Weathers sisters were early members of the Gay Liberation Front, and Brenda helped found the Alcohol Center for Women and write the first $1 million grant for the Gay and Lesbian Center. The Weathers Collection includes photographs, audiotapes and videotapes, administrative records, and Carolyn's personal scrapbooks.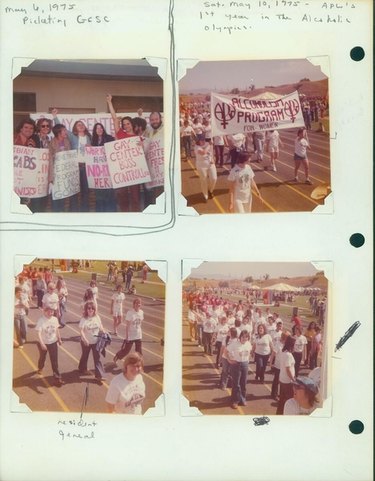 "Brenda and Carolyn challenged psychiatrists and psychologists to look at what they were doing to gay people, stating they were happy and content as gay people," added Oliveira. "This might have been the first time these psychiatrists or psychologists ever engaged with a person who was happy and content with their sexuality. Up until that time, they might have just seen people who were more troubled. And it really does give you a change of perspective if you can talk to somebody who's comfortable and enjoying their life."
Read more about the Carolyn Weathers Collection here.