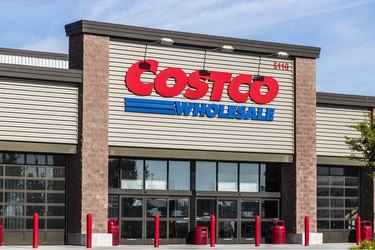 Do you love Costco so much that you practically live there? For some Los Angeles residents, that may soon become a reality.
Thrive Living, a subsidiary of New York-based Magnum Real Estate Group, is hoping to construct a mixed-used complex in a five-acre lot near the intersections of La Brea Avenue and Coliseum Street in Los Angeles, according to a recent news release and reported by KTLA. The proposal is a new wholesale location, topped with an 800-unit apartment building.
The apartment complex will devote 184 of the 800, or nearly a quarter, of units to low-income households. It will also be eligible for those with Section 8 vouchers for rental housing assistance, according to a statement.
"Our company is focused on addressing the severe housing affordability crisis in Los Angeles, while also attracting retailers willing to make long-term commitments and deliver community-serving products and services that enrich the living experience for our residents and neighbors," said Jordan Brill, a representative of Thrive Living, in a press release.
The new location will include delivery services, a pharmacy, and an optical service. Most importantly, the site will provide the South Los Angeles community — long seen as a food desert, meaning the area lacks affordable and high-quality food — with access to more fresh options like produce and meat.
"This is truly a game changer for us and a huge investment in the community. We are excited to have quality groceries close to home and all of the other services Costco provides," said Brenda Ashby, an executive committee member of the Crenshaw Manor Community Association, in a statement.
Thrive Living hopes to file the complete application soon, and Costco says that around 400 new jobs will be created should the plans proceed. The retailer aims to hire local residents and offer job training for the new positions. Both our fingers and toes are crossed for this genius idea to happen.