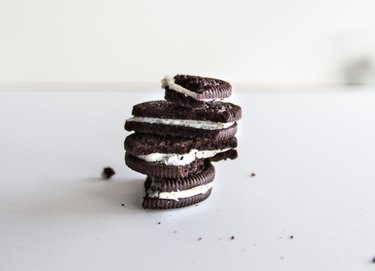 Oreo has concocted a ton of unique cookies over the years that have made us drool, like Oreo Brookie-Os, pumpkin spice Oreos, and even snickerdoodle Oreos. We expect nothing less than delicious from the brand and it has certainly delivered with a stellar new flavor that truly starts off the year strong — with an exciting partnership.
The Most Oreo Oreo cookie is composed of the two standard chocolate-flavored cookies, packed with the 'Most Stuf' levels of cream. We all know the cream is the best part of an Oreo, and now we have a sandwich that features the most of it we've ever seen. Plus, for the first time ever, the cream has Oreo cookies mixed in, creating a cookies 'n cream filling.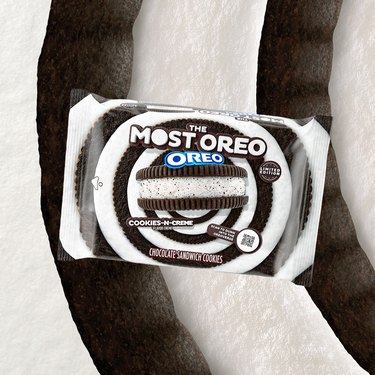 Since a cookie that is full of itself is kind of a meta concept, the treat opened up an Oreo-lover metaverse called Oreoverse, a new web experience for cookie-eating game lovers. However, the best surprise of them all is Oreo's partnership with Martha Stewart and her gardener Ryan McCallister on the project. The pair will be exploring Oreoverse on Oreo's social channels beginning at 10 a.m. on January 30.
"We couldn't think of a better duo to join us in the metaverse than the iconic Martha Stewart and her sidekick, Ryan," said Julia Rosenbloom, senior brand manager of Oreo, in a press release. "The two embody the Oreo brand's playful spirit and we hope to show just how much fun Oreo fans can have together in our most playful world yet."
The Most Oreo Oreo is available for pre-sale on the Oreo website, but you'll begin to find it in stores starting January 30 for a limited time. Here's to cookies 'n dreams.