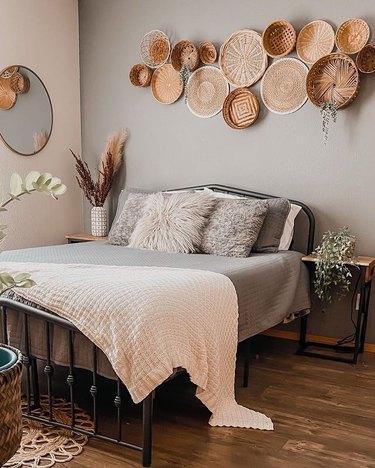 Gallery walls featuring an assortment of wall art are timeless, but they've especially been a standout decor trend these past few years. Yet, like with any trend, the gallery wall no longer feels inspired and current. So if you're looking for something different for your space, we've got you covered with gallery wall alternatives that are like a breath of fresh air.
Below, you'll find some art arrangement and wall decor options for that blank wall in your home.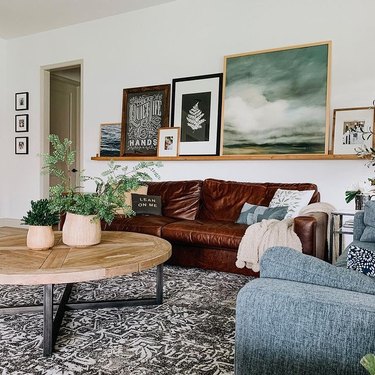 A simple shelf — or multiple shelves — can be great for displaying your art collection. This is an especially great arrangement for over a couch, mantelpiece, or bed.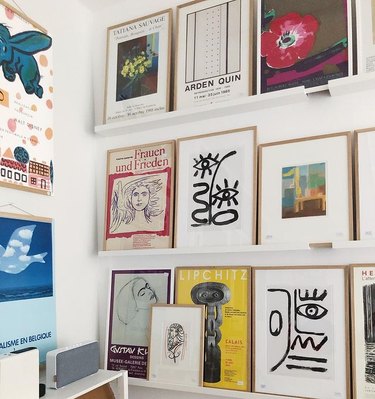 Taking the art shelf idea to the next level, why not take inspiration from magazine racks — especially if you want to play with vertical space?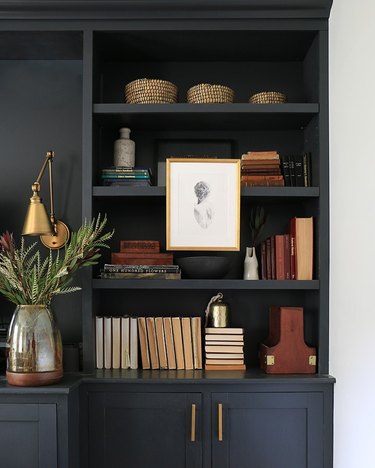 A bookcase can be used for more than storing books. You can also use it as a place where you display art, trinkets, ceramics, and more.
4. A Single Statement Piece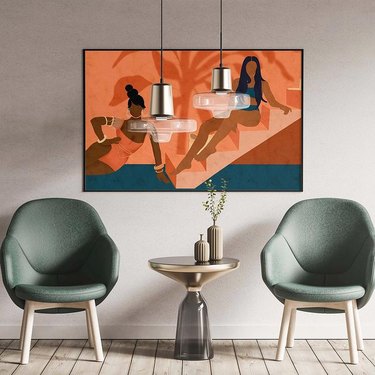 Instead of focusing your attention on how to arrange multiple pieces, why not go with one statement piece? To amplify the work of art, you can also choose a unique frame.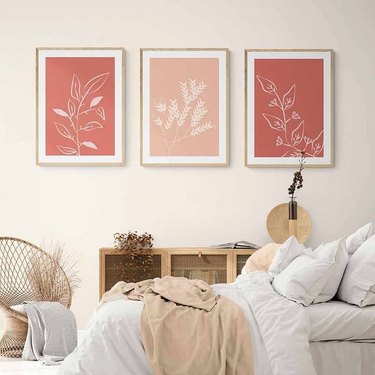 If you're looking for more than a single piece, but less than an entire gallery wall, take a look at artists who sell their work in sets. Or, simply find works that feature similar themes, colors, and prints.
To add dimension to your wall, you can use a wall cubby or shadow box. This allows you to arrange and display small trinkets and sculptures as wall art.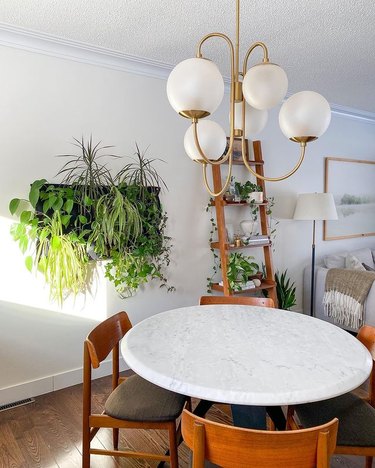 If you've got a green thumb, you can easily think of your plant friends — potted plants, trimmings, dried bouquets — as wall decor.
8. A Basket or Plate Wall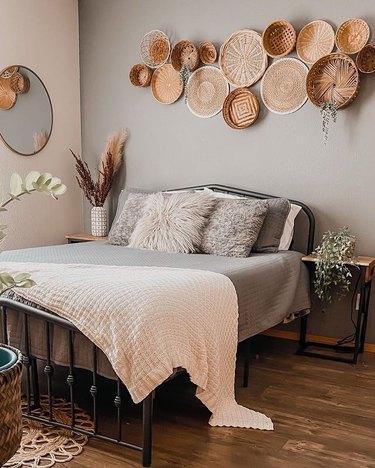 Using various plates or baskets (which you can find at local and virtual thrift stores), you can create your very own work of wall art. We also love how the baskets add texture to a space.
9. A Wall of Various Materials
If you want to completely transform an empty wall, take the time to play with different fabrics, art mediums, woods, and metals. Perhaps this manifests as a tapestry surrounded by wood carvings. Or, maybe you design your own yarn wall hanging and surround it with clocks and brass pieces. It's all about envisioning what will bring you joy.