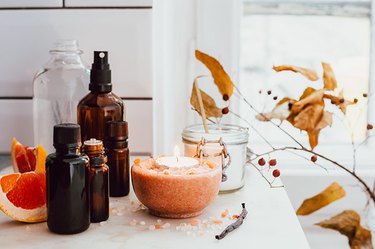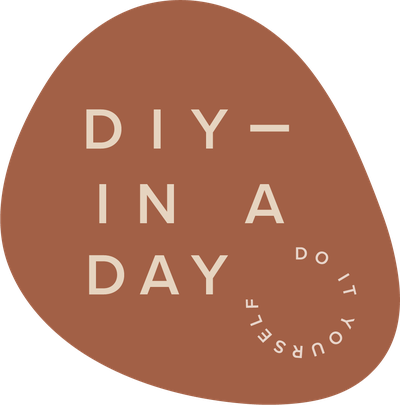 DIY in a Day brings you step-by-step instructions for easy projects that will spruce up your space — within 24 hours (or less!).
One of my favorite compliments during the holiday season is someone walking into my house and saying, "It smells so good in here!" The warm, comforting scents we associate with fall and winter bring an extra bit of good cheer. Try these seasonal blends and see how easy it is to make your home smell good, naturally.
1. Citrus Clove Pot Simmer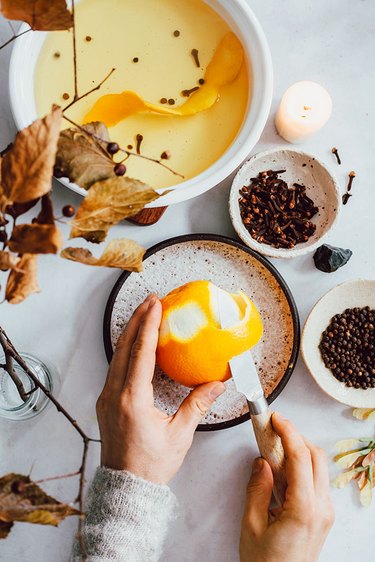 A pot simmer is one of the quickest and easiest ways to fill your house with a super-comforting aroma. Plus, it adds much needed moisture to dry winter air by acting as a natural humidifier.
You can experiment with adding different herbs, spices, fruit peels, essential oils, or coffee to a large saucepan of water. Let it simmer on a low temperature and add more water and refresh the scent materials as the water evaporates.
This simple citrus blend gives off that "I've been baking" vibe. The purifying scents of clove and cinnamon are great for getting rid of unwanted smells and adding a warm spiced aroma to your home.
1 whole orange peel
1 tablespoon black peppercorns
2 to 3 cloves
1 cinnamon stick

Peppermint mocha is my other favorite pot simmer combination. Coffee beans make a great base scent, and you can then layer in your favorite beverage flavors by using things like essential oils, peppermint leaves, or vanilla beans.
2. Christmas Tree Room Spray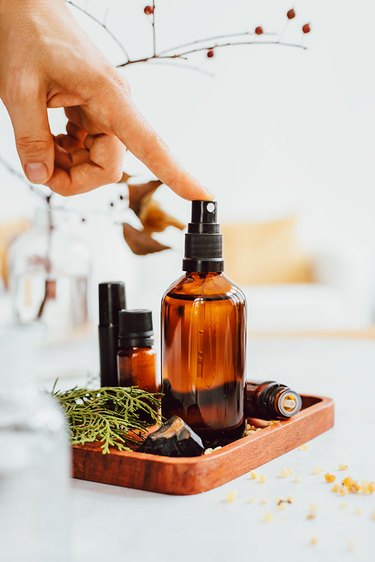 Who doesn't love the scent of fresh greenery during the holidays? You can bring the outdoors in with this room spray that mimics the scent of a Christmas tree.
Add two ounces of vodka to 4-ounce spray bottle. Add the essential oils:
Shake well and add two ounces of water. Shake again and spray around the entryway before guests arrive or give your Christmas tree a spritz to add more natural scent.
3. Merry & Bright All Purpose Cleaning Spray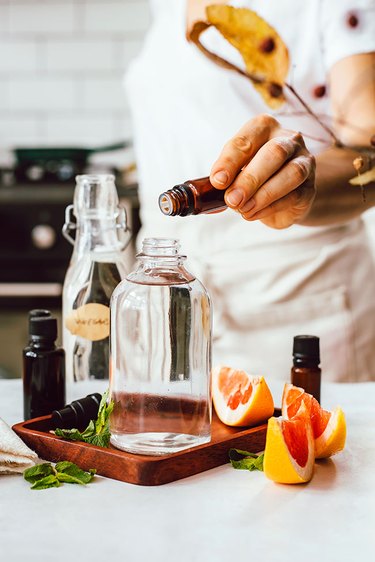 There's no escaping the extra cleaning that comes with holiday entertaining. Mix up a mild cleaner that works in kitchens, bathrooms, and bedrooms. The antibacterial, antiviral, and antifungal essential oils help disinfect and add a fresh holiday scent after the vinegar scent dissipates.
Combine 1/2 cup distilled white vinegar with one cup of water in a 12-ounce spray bottle. Add the following essential oils:
Replace the cap and shake to combine. Spray on light switches, door knobs, and counters and let air dry.
4. Mulling Spice Salt Candle Diffuser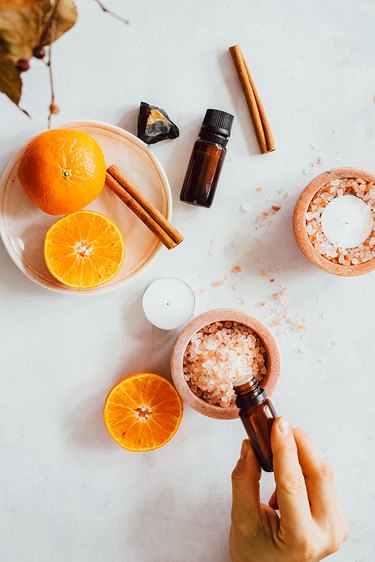 No time for candle-making? No worries. Nestle an unscented candle or tea light into scented salt and skip the mess of melting wax.
Place 1/2 to 1 cup of Himalayan or sea salt into a small bowl. Add 15 drops of essential oil and stir to combine.
Put the salt in a small dish and put the unscented candle in the center. Light and enjoy. Add more essential oils as needed.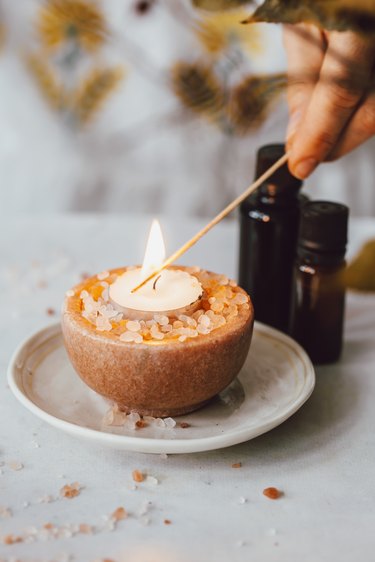 If you don't have a candle, you can easily just use the salt. Fill an orange rind with scented salt for an instant holiday mood lifter!
5. Calm & Cozy Baking Soda Deodorizer
Grab the baking soda from the pantry and make a simple deodorizing air freshener. You can scent the baking soda and simply leave it on your counter or you can sprinkle it onto your rugs and carpets and vacuum it up after 15 to 20 minutes. Either way, you'll scent your whole house for pennies!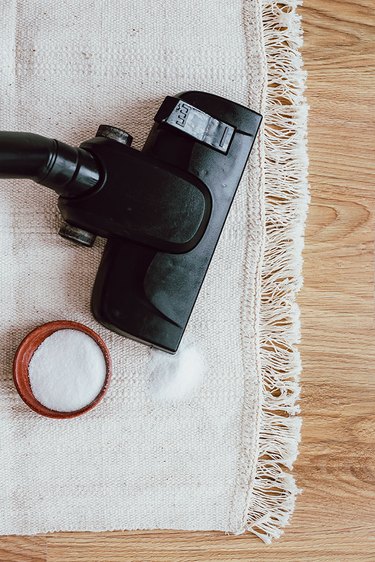 Place 8 ounces of baking soda into a medium size mixing bowl and add the essential oils.
Use a fork to break up the clumps. Place the bowl wherever you need a scent boost; refresh the oils as the scent fades.
To use with your vacuum, pour the baking soda mixture into an 8-ounce shaker container and shake the mixture over your carpet. Let sit for 15 to 20 minutes, then vacuum it up.