It's time for Fall at Home: Hunker down, bundle up, and make the season as cozy as possible with our foolproof guide to autumn.
Playing with color remains one of our favorite ways to give a space a quick revamp. Replacing a few throw pillow covers, adding a blanket, or getting brave with some paint can go a long way.
If you're ready for a fall home refresh, look no further. Here are some of the color trends and combinations we've noticed based on a few recent collections and trends.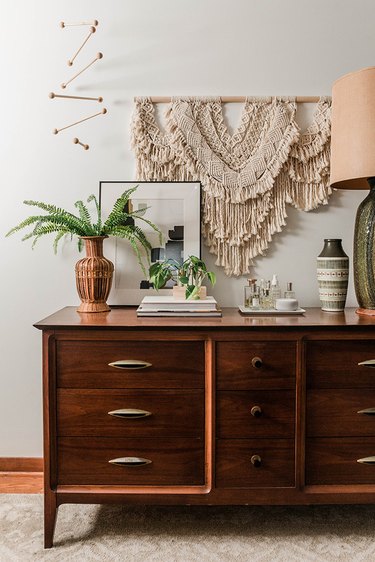 With our focus on being cozy indoors — due to many factors this season — it's all about keeping things simple and welcoming.
"Finishes are being swayed by this movement as well, with raw and natural textures and colors being at the forefront of design trends," Decorist designer Kyler Karstens tells Hunker. "Closeness to nature is essential for human life and this need is present now more than ever with all of the unrest and uncertainty."
Take inspiration from the natural elements around you and look for textures that will automatically create that soothing feeling — both in a visual and tactile way. Karstens predicts we won't be seeing nearly as much pastel decor anymore, as interiors shift towards hues like "deep mustards and rusts."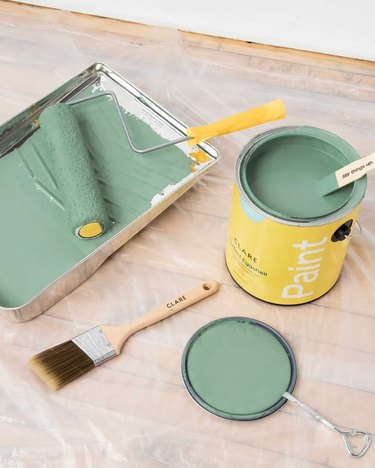 Along those lines, bright accents might also not be the #1 choice for interiors this season as we spend more time at home.
"With such an uncertainty in life, I feel that we are all gravitating toward normalcy and comfort," Decorist designer Hannah Miller tells Hunker. "I find that color is slowly being introduced. With the reactions of my clients I have introduced soft moss greens, impressible blues, delicate creams, and beiges."
Consider adding a light hint of color to your space to add variety without making anything too harsh. It's all about what feels natural and inviting, rather than making a bold statement.
Coincidentally, paint company Clare recently crowdsourced votes for its new color. The brand curates its palette carefully and asked for customer input for new additions; 2,600 people voted and the new hues are Blue'd Up, a neutral blue with purple tones, and OMGreen, a light green the company says is similar to a sage or seafoam.
"People are spending more [time] at home than ever before which leaves us all craving a space that brings feelings of comfort and contentment," Nicole Gibbons, founder of Clare, tells Hunker. "Color is a great way to bring warm, comfy vibes into your home."
Both Karstens and Miller pointed out neutrals as popular for this season and beyond. Again, we want spaces that feel comfortable and warm — which proves especially important as we hunker down during cooler temperatures.
Crate & Barrel's recent collaboration with Leanne Ford focused on at-home entertaining — which some of us will (safely) do with families or people in our pods. Ford's on-trend neutral aesthetic automatically lends itself to a fall palette.
Plus, these tones can work even beyond autumn. "A versatile neutral palette will make your space feel cozy all year round — and with subtle warm undertones, they'll help create a warm, welcoming atmosphere that promotes those feelings of comfort and cozy that we're all craving," says Gibbons.