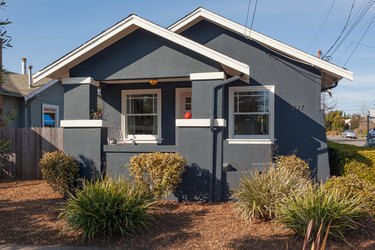 If you search #craftsmanhome on Instagram, you get more than 91,000 results — a testament to the enduring popularity of the craftsman style dwelling. After originating in Britain, the style really made its mark in the U.S. around the 1890s, largely due to writings in newspapers and journals. Closely tied to the Arts and Crafts movement, the style makes for a charming and timeless space.
Many of these structures are influenced by Japanese architecture. You can spot their unique exteriors through recurring features like overhanging eaves, classic pergolas, and prominent porches. The principles of craftsman style architecture also focused on being a part of nature. And while we love a good craftsman interior, there's something immediately charming about a craftsman exterior.
Read on to get inspiration for your own dream craftsman home.
1. Go for a bold door color.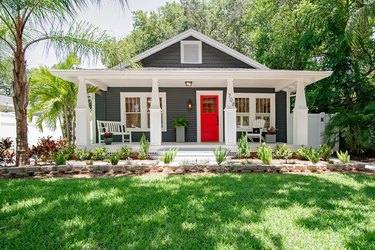 The characteristics of your average craftsman exterior already make it special, but we love when they have just a little extra something. Consider going for a bright front door to bring a modern twist.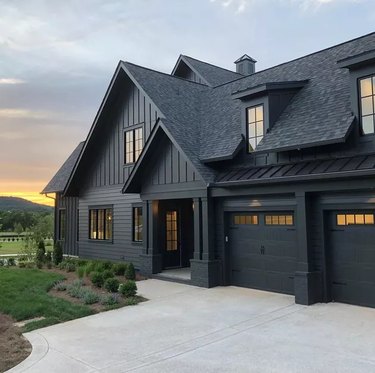 The idea of a black craftsman house has absolutely changed how we see the style. The color choice makes this house look modern and sleek, even while it shows off more traditional features.
3. Opt for a beach house vibe.
This eye-catching structure has a definite craftsman vibe to it, although it might not be an exact replica of the traditional style. The exterior, made of materials like Alaskan yellow cedar, glass, and steel, creates an instantly welcoming environment.
4. Mix black and white accents.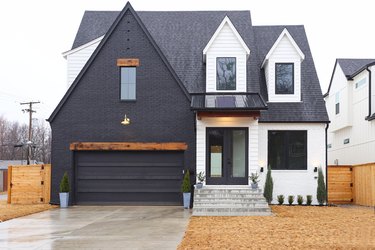 Another modern take on a craftsman exterior, this space shows that you can play with a black-and-white look in many ways. Here, the result is a photo-ready look.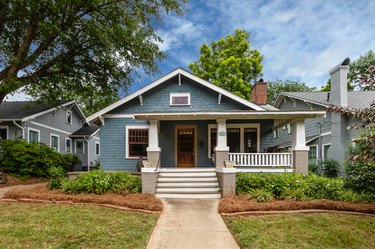 This Helen Adams Realty gem (currently under listing agent Eric Layne) shows off the classic craftsman exterior we know and love. Show off the natural materials of the home while pairing them with a neutral blue.
We love the way this craftsman exterior from Thrifty Decor Chick makes use white trim to really add some visual interest. It's as simple as following the lines of structure, including any trim around the windows.