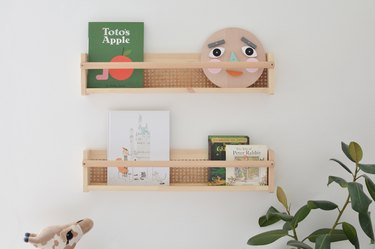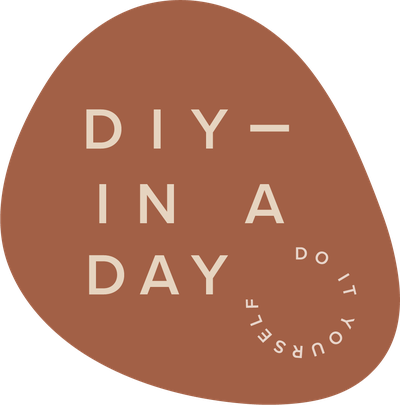 DIY in a Day brings you step-by-step instructions for easy projects that will spruce up your space — within 24 hours (or less!).
Here on the Hunker team we love a good IKEA hack — and even more so if it's functional, cute, and involves cane. (Seriously it's such a gorgeous material we just can't stop looking for new ways to incorporate it into our homes, see here, here and here as evidence!)
This easy cane project is a great DIY for beginners that will elevate a basic IKEA shelf into a super chic boho bookcase.
Things You'll Need
Cane webbing (We recommend 3 feet in length)

Sand paper

Hand clamp
Step 1
Open the flat pack Flisat shelf and locate the back panel. (It's easy to identify as it's the largest piece and has two pre-drilled holes along the length.)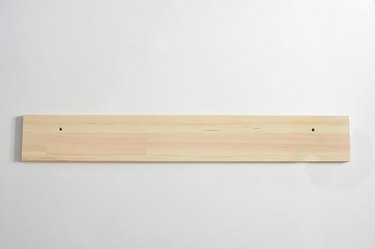 Step 2
Mark a pencil line along the length of the shelf 1 1/2 inches from the top. The line will fall just below the two pre-drilled holes in the shelf.
Step 3
Cut along the pencil line with a jigsaw or hand saw (we secured ours to a workbench with a hand clamp before cutting) We'll only be using the section with the two pre-cut drill holes so you can discard the other half. Lightly sand down any rough edges left from the saw blade.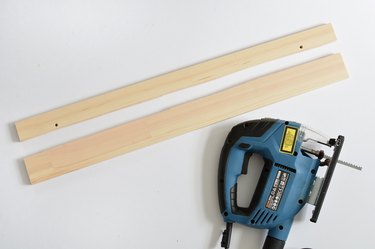 Step 4
Assemble the shelf according to the instructions (but don't secure the front dowel bar in place yet.) You'll notice that by cutting the back panel there is now more open space left at the back of the shelf.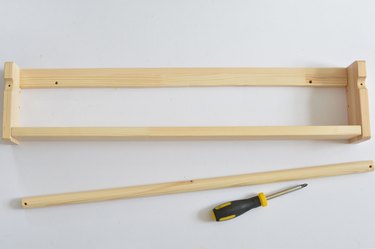 Step 5
We're going to fill that space with a section of cane webbing. Unroll your cane and place the shelf on top. (We recommend you order 3 feet of cane to cover the length of the shelf.)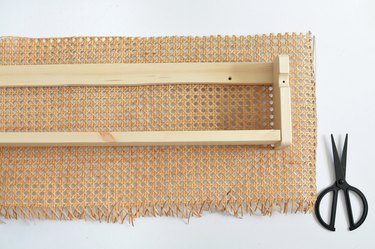 Using scissors, cut out a section of cane big enough to cover the opening along the back of the shelf. Ours measured 28 inches by 6 inches. (If you're finding the cane stiff to work with you can soak it in warm water for 20 minutes.)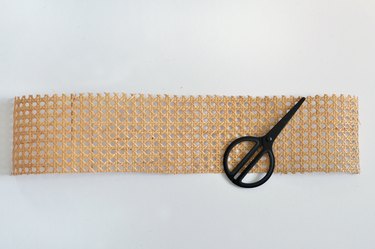 Step 6
Using a staple gun, secure the cane along the back of the shelf.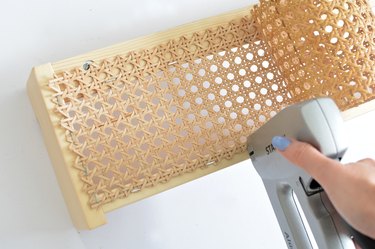 Trim off any excess cane around the edges if necessary.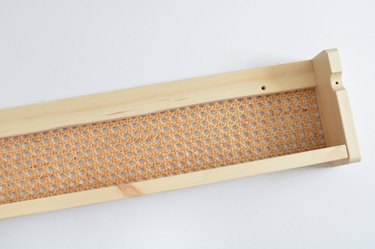 Step 7
Mount it to the wall as per the instructions and then attach the front bar to the shelf to finish.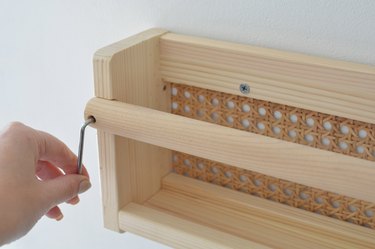 Voila! One super cute cane shelf that's perfect for displaying books in a kid's room or magazines in a den or home office.