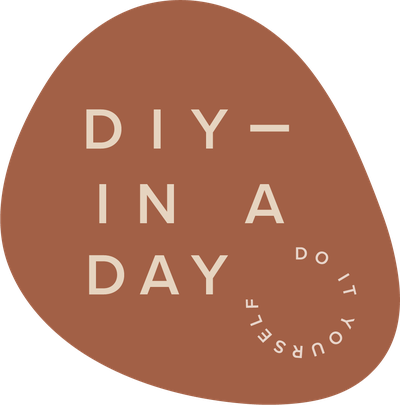 DIY in a Day brings you step-by-step instructions for easy projects that will spruce up your space — within 24 hours (or less!).
Francophile friends! Have you always wanted a gorgeous gilt mirror like those found above the mantelpieces of all the chicest Parisian apartments? Yeah, us too. While those types of antiques — and their nouveau counterparts — are generally très expensive, you can easily get the look with a humble thrift store mirror. And don't worry, it doesn't involve you tediously painting sheets of gold leaf onto it either. There are two products in particular that are a surefire shortcut to gilded glory, and we're sharing how to use both.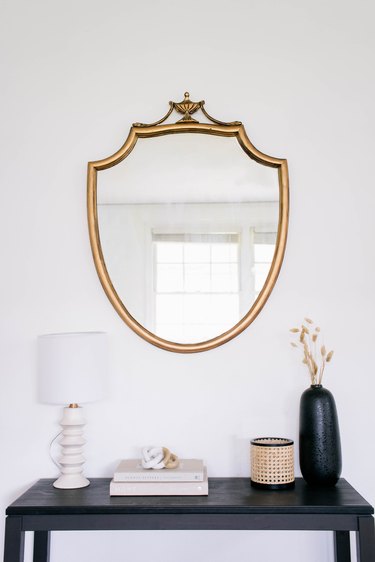 We scored both of these wooden mirrors from Facebook marketplace (a great thrift store alternative) for a grand total of $60. Though the dark wood finish definitely looks dated, we were drawn to the interesting shape of the first one because it reminded us of this manor mirror from Anthropologie. And we loved the seashell detail and stately flourish on the second one. A simple arched or rectangular mirror would also make a great candidate.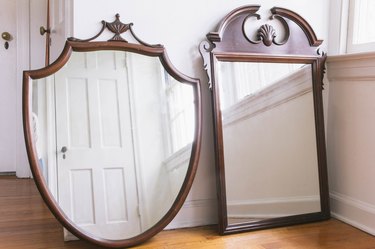 Step 1
Old mirrors are likely to be pretty dirty and dusty, so start off by thoroughly wiping down the frame of your mirror with a clean cloth and some soap and water. If your mirror has a lot of intricate or carved details, you may need to use a toothbrush to get into the crevices.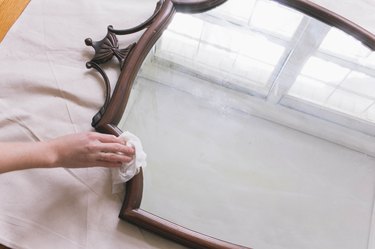 Step 2
Adhere painter's tape around the perimeter of the glass that borders the frame to protect it from paint or wax.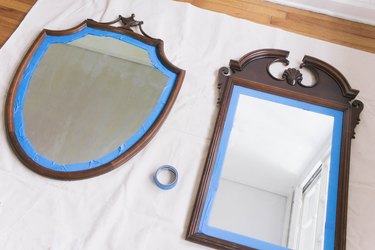 Gilding wax is a metallic paste that you simply rub onto the frame. It's the fastest way to gild a mirror because it dries within minutes, and you can buff it to achieve a shinier finish.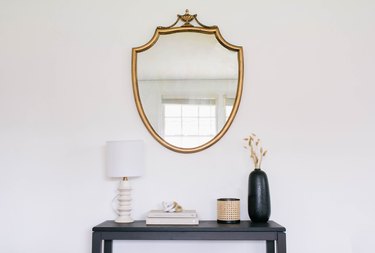 Step 1
First things first, whenever working with metallics, always work in a well-ventilated area. Squeeze a pea-sized amount of the gilding wax onto your gloved fingertip. (You don't technically have to wear gloves, but it can be difficult to clean off your skin.)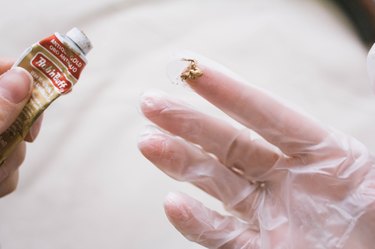 Step 2
Rub the wax onto the frame in a back-and-forth motion. If you want an even finish, apply the wax with a uniform pressure. If you want a more aged, antique look, we suggest alternating the pressure with which you apply the wax, pressing lightly in some areas and more firmly in others.
For any detailed areas like this urn-shaped carving on our mirror, apply the tiniest bit of wax with a very light pressure, and avoid getting wax in the crevices. This will leave contrast between the gilded and un-gilded portions so the carved detail stands out better.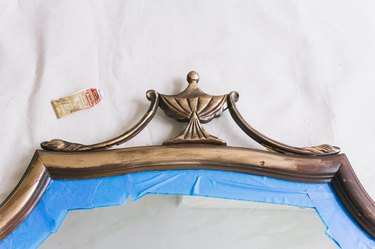 Tip
If you want a little more luster, simply wait a few minutes for the wax to dry, and then use a clean cloth to buff it in small circular motions until the finish is shinier.
Gilding paint is gold leaf in liquid form. It's a close second to gilding wax in terms of ease of application, though you do have to wait an hour to apply a second coat. But it will produce a higher luster finish than the gilding wax.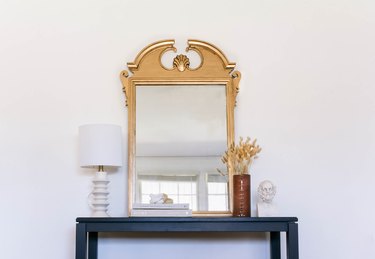 Step 1
Shake the bottle of gilding paint to ensure it is evenly mixed. Dip a small, soft-bristle paintbrush into the paint, and brush it onto the frame in one direction. Use a cheap brush that you don't mind tossing afterwards; otherwise, you'll need to clean the brush with paint thinner afterwards.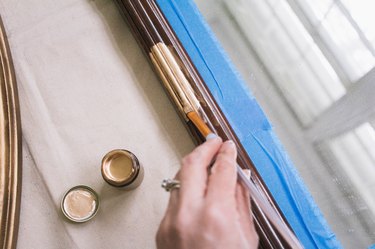 If your frame has any detailed or intricately carved parts, wipe most of the paint off the brush with a paper towel, and brush it lightly onto the area. Avoid getting paint in any crevices, as this will make the carved detail stand out better.
Step 2
If you find you need a second coat in some areas (we did), wait an hour for the paint to dry completely, and apply a second coat in the same manner as the first.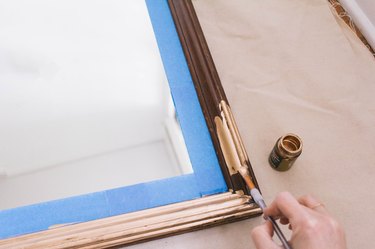 That's it! You're done! We love how easy it is to transform a thrift store mirror into an antique-inspired masterpiece straight out of Paris— and three cheers for sustainable decorating, too.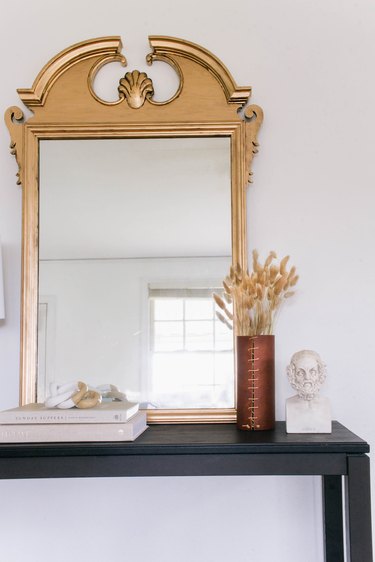 Tip
If you are concerned about the metallic finish tarnishing, you can spray a clear polycrylic topcoat on top of the gilding wax or gilding paint to prevent oxidation. Personally, we like the idea of our mirror aging with time, just like an antique would, so we skipped this step.