We're as excited as the next person to start watching a truly binge-worthy TV show, but what doubly excites us is a good, old-fashioned series about makers and craftspeople to get our DIY wheels turning.
Check out this list of our favorite series that you can watch now to inspire your next home improvement project.
1. Tidying Up with Marie Kondo
If your DIY skills are more about organization than full-on renovations, you'll want to stream Netflix's Tidying Up with Marie Kondo, which follows Japanese tidying pro Marie Kondo as she helps people declutter their homes.
2. Fixer Upper
Without a doubt, Fixer Upper is the most popular of the most recent slate of home renovation shows, shooting its delightful hosts Chip and Joanna Gaines into stardom. Though the show ended in 2018, the Gaineses are working on their own TV network, so expect a lot more to come! For DIY-ers, Joanna's farmhouse-chic style is definitely one to emulate. You can watch full episodes on HGTV's website.
3. Money for Nothing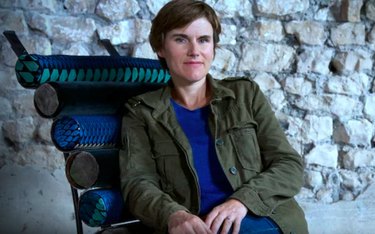 If you love the idea of turning trash into treasure, Money for Nothing is definitely up your alley. The British TV show — which you can watch on Netflix — follows entrepreneur Sarah Moore as she takes items like manhole covers, sewage pipes, abandoned chairs, and more and transforms them with the help of designers and craftspeople.
4. Making It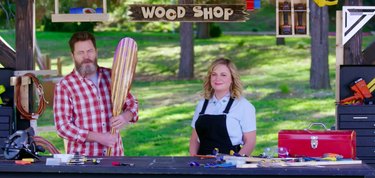 Fans of Parks and Recreation might become fast fans of the reality competition show Making It, hosted by Amy Poehler and Nick Offerman. Craftspeople with different specialties compete in episodic challenges to win the title of "Master Maker" — and a $100,000 prize. Follow along on the NBC site or app.
5. Wood Work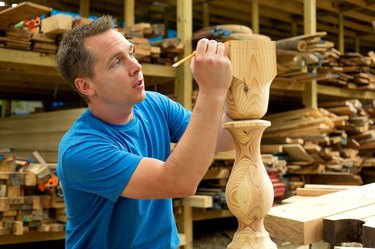 If you're a hardcore crafter, you've probably taken note of Clint Harp from Fixer Upper, Joanna's go-to woodworker. He and his wife run Harp Design Co., and they've just nabbed their own show on DIY Network, appropriately titled Wood Work. You can watch episodes on the DIY Network website.
6. The Martha Stewart Show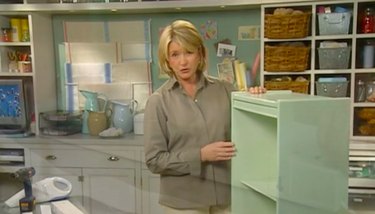 The queen of crafting, cooking, decorating, gardening, and more, Martha Stewart had an eponymous talk show that ran from 2005 through 2012, where she offered viewers all sorts of helpful tidbits about her range of expertise. Catch reruns on marthastewart.tv, the icon's own (paid) streaming service.
7. Craft Wars
Another reality competition show, _Craft Wars _challenged contestants with zany tasks. It was hosted by Tori Spelling and ran for one season in 2012 — you can watch full episodes through TLC.
8. The Great Interior Design Challenge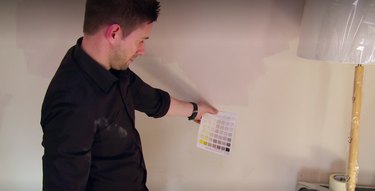 We're so glad we can now binge the British TV series The Great Interior Design Challenge because it's basically like The Great British Bake Off but for amateur designers. While they mostly tackle large-scale projects, they've got to work on a budget and are challenged to incorporate upcycled materials into their rooms. You can stream the series on Netflix and watch closely for DIY inspiration.