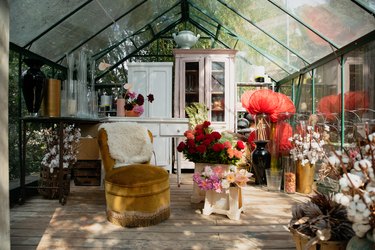 Who: Manuela Sosa
Where: Barcelona, Spain
Style: Eclectic, floral, and wild
Twenty minutes outside of Barcelona, up winding roads tucked into lush green hills of Vallvidrera, you'll find botanical stylist Manuela Sosa's floral sanctuary: a glass greenhouse on her property, where she tends to her work and hosts workshops and other gatherings around the craft of floral arranging. Originally from Uruguay, Manuela arrived in Barcelona at 20 with only a backpack and an insatiable curiosity. Having left her architecture study, she was drawn to the city's rich culture, history, and design.
As an industrial designer, florist, and art director, she considers herself above all a creator, and has applied that creative vision to the home, building it slowly over time. "There is something that fascinates me with the idea of going little by little," Sosa says. The property has been a lifelong project for Sosa and her husband, who purchased the home when she had just moved to the city decades ago.
The home sits on the edge of the world, with rattan chairs perched toward epic views of the city and hills dotted in constellations of remote villages surrounded by trees. The back doors are always left open, letting a breeze flow from the outdoor dining area to the living room inside. Piles of books and records abound, and her daughter's guitar lay strewn over a modular leather sofa; the interior feels casual and lived-in. The seamless energy between indoor and outdoor spaces is intentional. She can observe the way the seasons change, how the leaves grow and fall, and the way water flows. She loves the imperfection of nature, the wildness of it.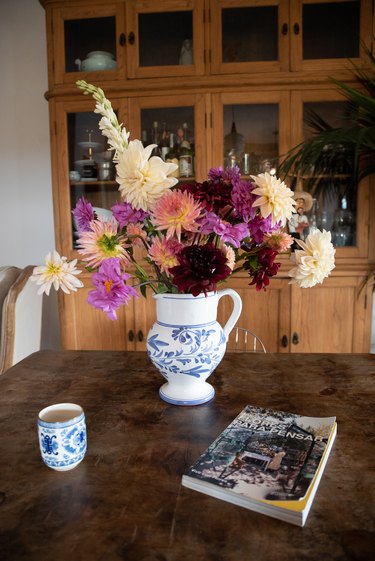 Her floral arrangements are the same. Designed to look natural and made by hand, "I believe in authenticity, both in the decor of my home and in my work and life," she says. While flowers may be ephemeral, she sees them as important decor elements inside the home. "Flowers and plants say something about the people who live in the house as much as furniture does," Sosa says.
When it comes to the most prized possession in her home, she says, "I don't have a lot of attachment to material things. The thing that interests me is the meaning behind it. There's a lamp I bought when I finished my design career. It's a Coderch lamp which was designed by the Catalan architect Jose Antonio Coderch in 1954. The light comes out through sheets of wood, which wraps around the light and gives it a warm tone. It gives off the ambiance of being near a fireplace."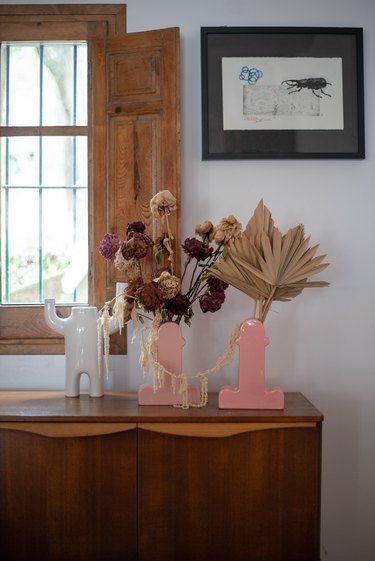 For furniture and home goods, she enjoys shopping at local spots like BD Barcelona Design, which she says produces high-quality limited series with unique products. She also loves buying vintage from Poblenou and Gracia, two areas in Barcelona where you can find a lot of unique vintage objects.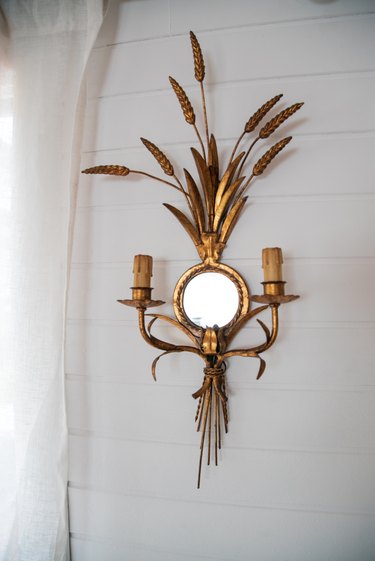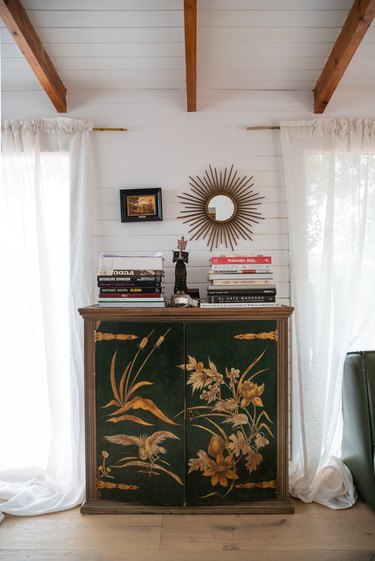 The glass greenhouse is Sosa's most obvious example of bringing the outdoors in. She says, "It's a parallel world within a garden." The greenhouse is essentially the HQ for her floral business GANG & THE WOOL. "The name GANG & THE WOOL is irrelevant to flowers, in the same way that flowers might seem irrelevant although they're essential in our life," she says. "The name started before I got into flowers, when I was an industrial designer working in different design studios and art museums. I just thought it sounded poetic."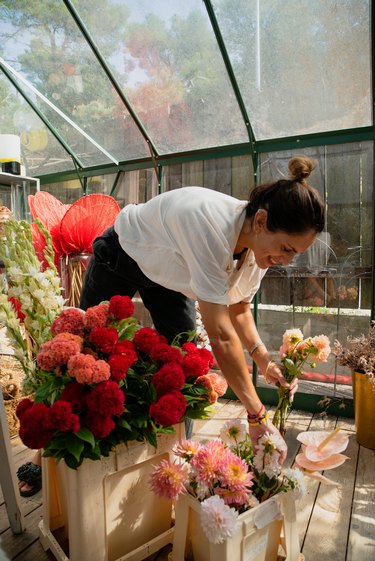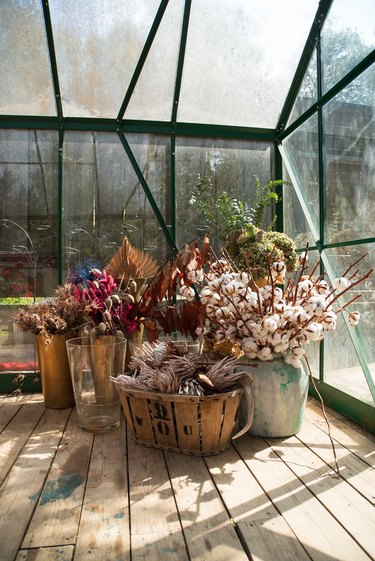 Inside the greenhouse, she offers different activities, from workshops and private events to photo shoots and dinners. She also assembles custom work for large-scale events and clients, and has even published a gorgeous coffee table book called Flowers to Think, featuring photographs of her floral arrangements and the intrinsic wisdom flowers have to offer. She eventually hopes to turn her business into more of a botanical agency, bringing her workshops to different countries and learning about the botanical maps of different places.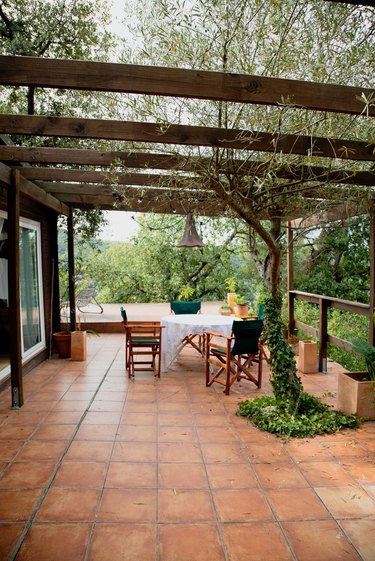 Her love of flowers began in childhood; her father was a rancher in Uruguay and she and her mother spent hours in the garden, where her mother taught her the names of flowers and how to observe the leaves, stems, colors, and textures. Translating her passion into a business meant understanding the complexities of the flower industry.
"There are a lot of people involved in the process," Sosa says. "Growers are disappearing, there's been an influx of chemicals [and] fertilizers, it's getting expensive, [and] a lot of energy goes into producing them." While it's difficult, she always comes back to the power that flowers have to transform an occasion and create an emotion, and wants to educate others on their nuances. "I consider myself an artisan. Working with my hands is natural and I like being in contact with materials. I like to experiment with colors and compositions. I take great attention and care."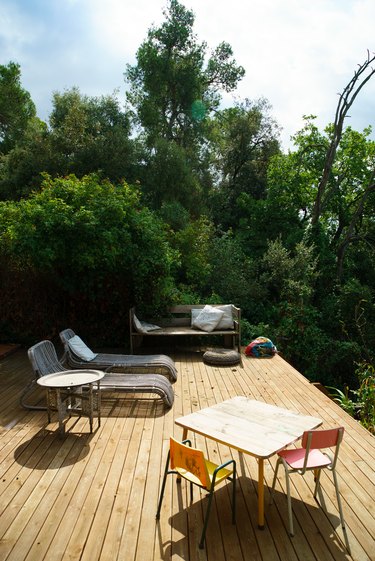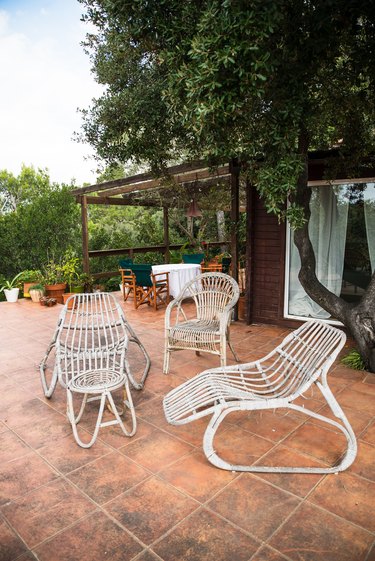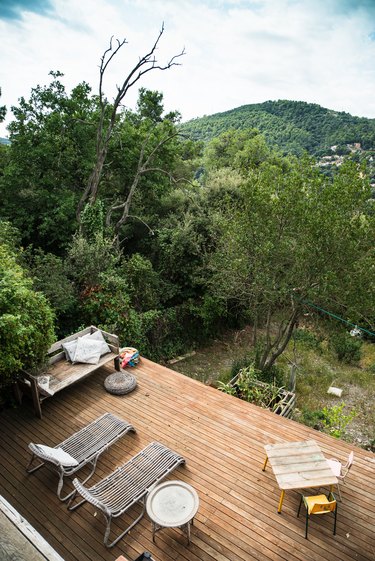 She's inspired by "the perfection of imperfection" that comes from nature, as well as her travels, which have taught her to experience different cultures and environments. She recognizes the slow movement of crafting arrangements conflicts with the immediacy of current culture, but says there's an unspoken knowledge that a craftsperson has. "There's a social element to the way you do things and trying to be better," she says. She's a big advocate for allowing others to learn by doing instead of telling them what to do. If Instagram is any indication, florals are making a big comeback, and Sosa's floral empire GANG & THE WOOL is certainly at the forefront of this botanical renaissance.