Who: Jeff and Kelly Meakins
Where: The Hawthorne/Mt. Tabor Neighborhood, Portland, OR
Style: Airy, organized minimalism
As you walk into this clean, minimalist home based in Portland, Oregon, you may not be aware at first glance that two "crazy kids," as homeowner Kelly Meakins calls them, reside in this dwelling. The decor is curated, white hues abound, and everything is beautifully organized, descriptions that are not often tied to homes brimming with little ones.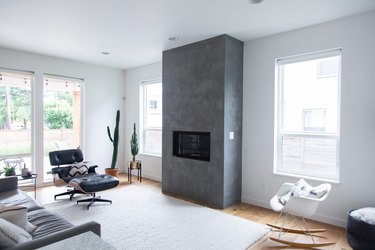 But there's a reason why this dwelling is so impeccably organized. Kelly Meakins is the co-owner of The Modern Edit, a professional organizing business that also specializes in minimal styling and aesthetics. Her entire approach to home organization can be witnessed instantly within her own space.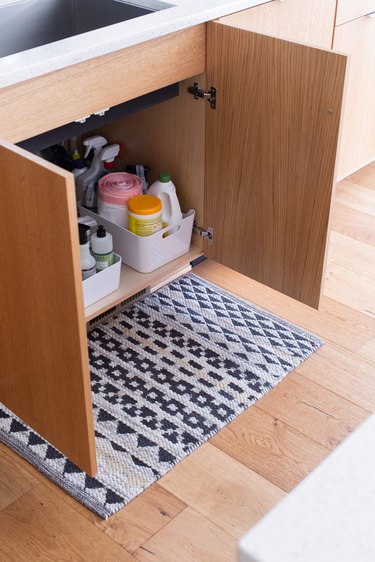 "Everything has a place," Meakins says. "It probably sounds neurotic, but it's actually so much the opposite. For us, it's a way to actually focus on the kids more and enjoy more, as we are thinking about stuff less, tidying less, and stressing less."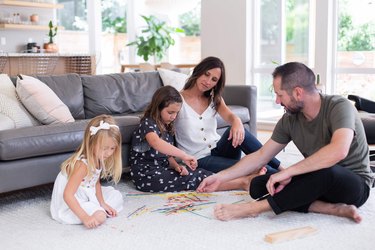 When she and her husband, Jeff, a creative director, designer, and owner of an agency called Team Studio, first laid eyes on the 2,700-square-foot home, they knew it was made for them. With two littles in tow (Ella, 8, and Lola, 4), the five bedrooms and two and a half baths would perfectly suit their family.
Up until April 2017, the family resided in Berkeley, California, in a home that Meakins refers to as "teeny tiny." They did have a love for the neighborhood though, and they wanted to capture that same feel when they moved to their new digs in Portland.
"The neighborhood there was fairly urban," Meakins says. "Lots to walk to, restaurants, parks, and such amazing diversity. Once we decided to move back to Portland for a job change in 2017, we knew we wanted to keep that same environment for our kids. We love food and we want our kids to experience living in the city."
As luck would have it, they stumbled across such a neighborhood in southeast Portland, complete with a home that seemed as if it had been pulled from their daydreams.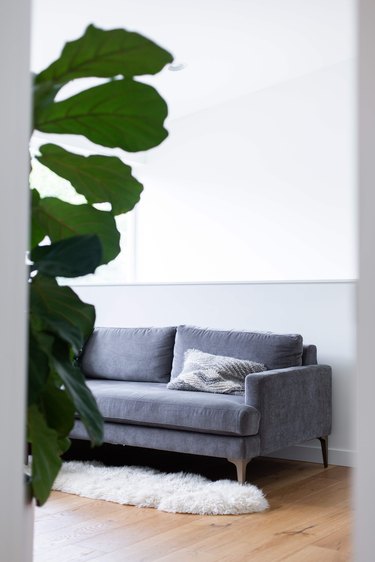 Meakins shares, "What specifically drew us to this home was the light. Jeff and I both live for sunshine, and we loved the light that pours through this house even on a cloudy Oregon day. It does so much for your soul."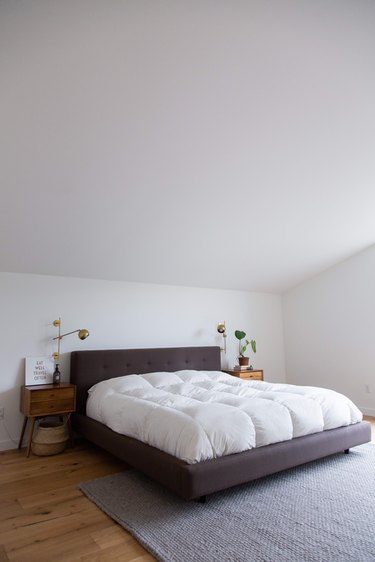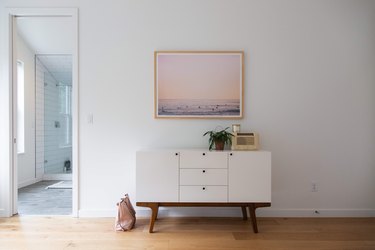 The couple was captivated by the neutral finishes, high-quality materials, and attention to detail seen in the new build that wasn't quite completed. After purchasing the home, the family went back to Berkeley and waited four months for it to be finished.
"Living in a home that is bright, clean, and open really allows us to feel calm. Being at home shouldn't be stressful. For us, this is a calming place. We really tried to keep it that way, even after moving all of our stuff in," Meakins reflects.
It's safe to say that they successfully met that goal. To match the minimalist vibe of the home, the couple strived for consistent and intentional design throughout.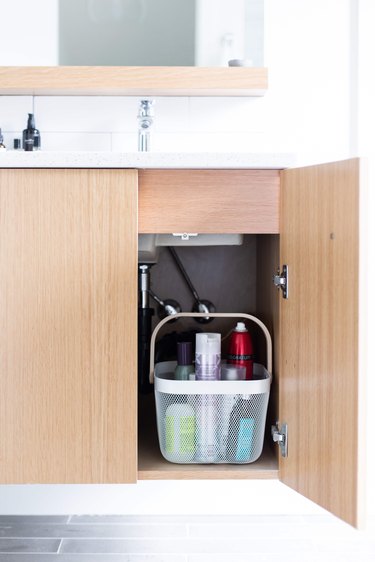 "Everything is really simple, but also white and bright and a bit of a clean slate. Someone could've easily bought this home and filled it with pretty things, but we never will. Less is definitely our style," Meakins says.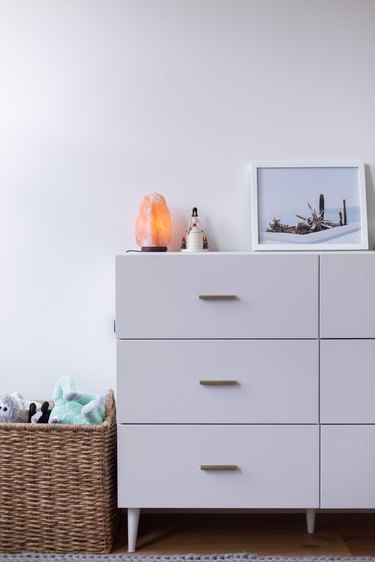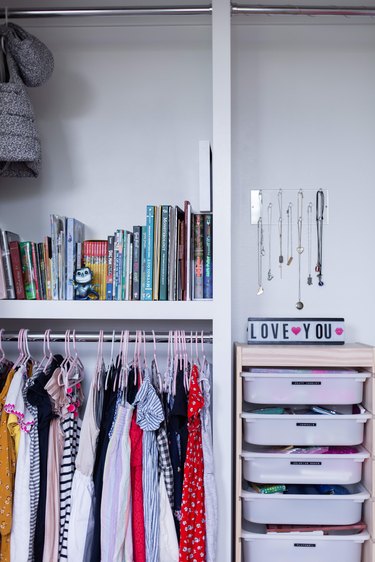 The changes they made to the home were minimal as well. The only aspect of the home that was tweaked was the backyard, thanks to Meakins' mother, who works as a landscape architect.
"She worked with us to design the plan," Meakins says. "We back up to a dead-end street. Our lot is unusual in this way, so we view it as a 'cul-de-sac' for the kids to ride bikes and play. We had a large gate installed in the back fence with steps going down and it's such a functional outdoor space now."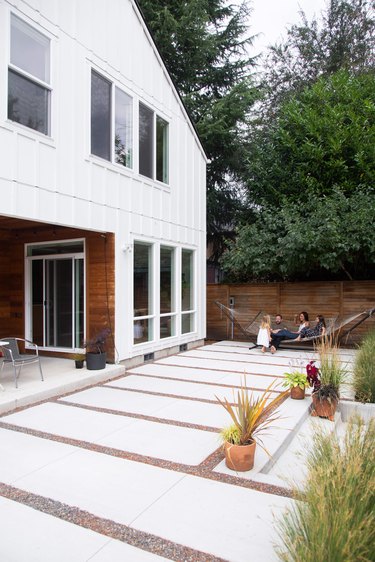 The decor inside could also be called functional in many respects. Conscious design appears to be a theme in this home, especially since Meakins and her husband both have an eye for design.
"Jeff is a designer, so he had his favorite classic pieces for sure," Meakins notes. "We wanted comfy and cozy, but also beautiful and long-lasting pieces. It's a challenge to combine minimalism with a comfortable feel. We didn't want sterile."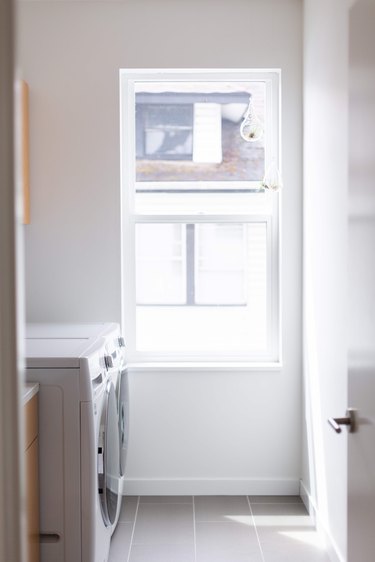 The result is a home punctuated with intentional, well-loved pieces — and not a hint of clutter in sight. This can be attributed to the organization systems that Meakins has put into place, and letting go of items that are no longer used.
She says, "If we don't use something anymore, we get rid of it. After living in the Bay Area, we learned that you pay a lot for space. We only kept the stuff we really needed in our little 1,100-square-foot house. So, I think that's when it began."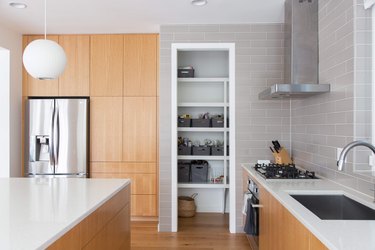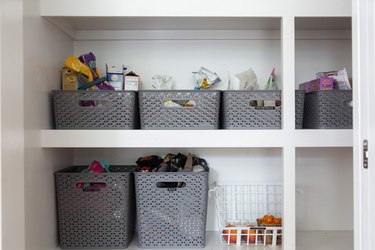 The pieces that continue to dwell in the home are well-made and significant, solidifying the family's "quality over quantity" philosophy.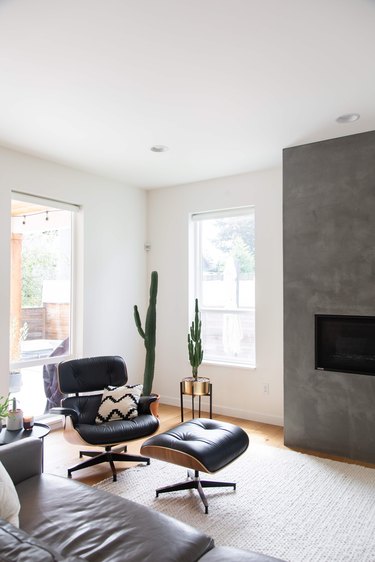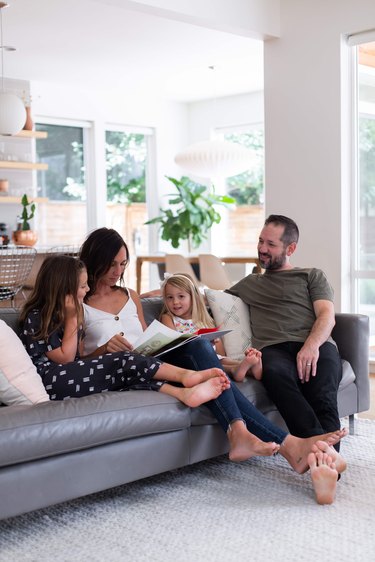 The decor brings life to the home, but it's the family who lives here that truly weaves warmth into the surroundings.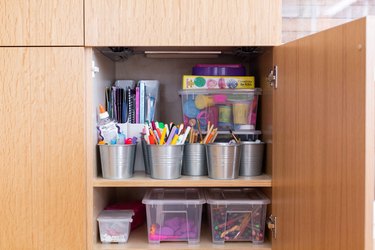 Meakins describes her design belief system, saying, "Time is precious. Your time, my time, our kids' time. We really work to keep clutter out so there's less to pick up, less mess, and we have more time playing. I think family is just the most important thing."
Locals Know Best
Best design and architecture: The Ash+Ash House designed by Hennebery Eddy Architects. "It's our favorite house in the area. The indoor/outdoor living of this home, the pool, massive windows, tons of light, beautiful wood — I could go on and on."
Best cheap and cheerful restaurant: ¿Por Qué No?, "There is a festive and cheerful feeling about going there. We always run into neighbors and friends from school, which is fun."
Best place to experience art and culture: Urban Portland. "We love to wander the neighborhoods. So many amazing shops, restaurants, galleries, and people-watching."
Best coffee: Never Coffee Lab
When we have visitors, we take them to: "We love taking visitors to wine country, a new brewery, or a good walk on Alberta or Mississippi, Hawthorne, Division, and the list goes on!"