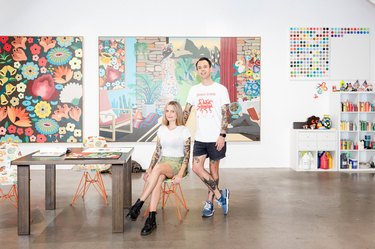 If the artwork of husband-and-wife duo DABSMYLA feels a little like you're on the edge of falling into an animated dreamscape, just know the artists have your back. They're here to guide you into a saturated journey complete with blossoming flowers, quirky characters, and detailed interiors.
Over time, this sense of whimsy has led the artists to a variety of projects. Darren and Emmelene Mate have created murals everywhere from Norway to Miami, including the wall of the iconic Bob Baker Marionette Theater in Los Angeles. But if you didn't encounter their work there, you might've seen it elsewhere. They were the creative minds behind the 2015 MTV Movie Awards set and just recently, they revealed a special limited-edition can for Perrier as part of the brand's ARTXTRA initiative.
Now celebrating 10 years in L.A. — after moving from Australia — the couple recently settled into their new studio in Downtown Los Angeles.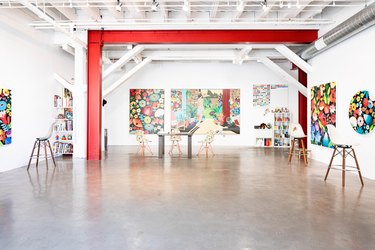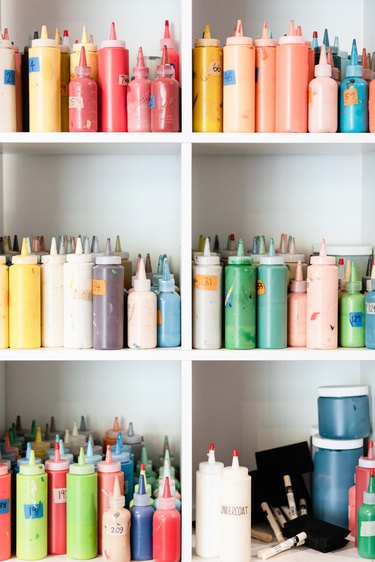 They gravitated toward a former storefront with large windows. In order to create more privacy, they frosted over part of the windows, leaving the rest intact to let in natural light. An exposed ceiling with large beams creates an industrial yet airy vibe.
"Our new space is incredible because we can see our work all around us," Emmelene tells Hunker.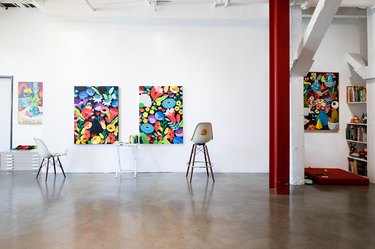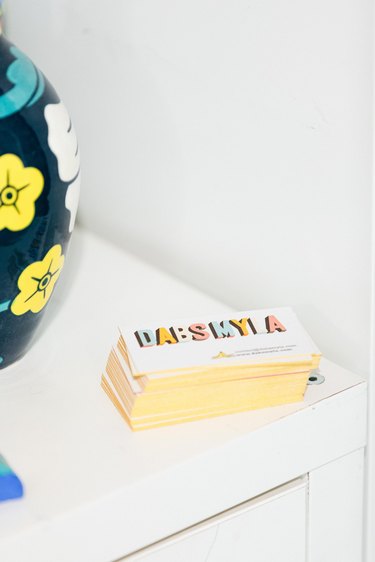 When you first walk in, stark white walls contrast with the Technicolor visions of the duo's art.
"We like to have all of our recently finished work around us while we are working on a new body of paintings to make sure the work stays cohesive," Darren says.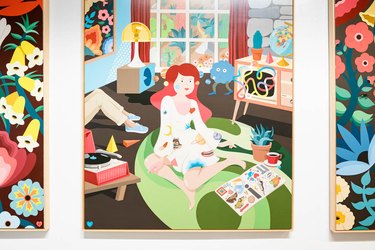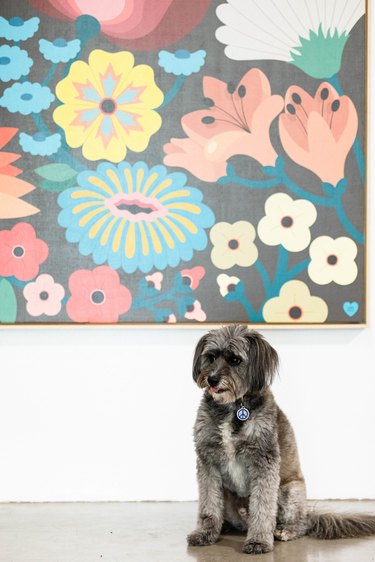 You can spot planters with cactuses, mysterious medicine droppers, and midcentury modern-inspired table lamps in the elaborate interiors of their artworks. Nearby, built-in shelves hold their books on graffiti, architecture, and interior design.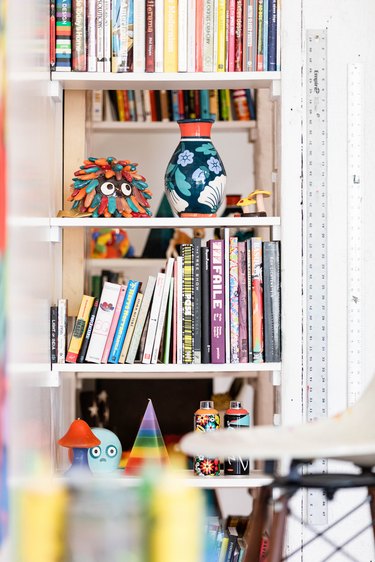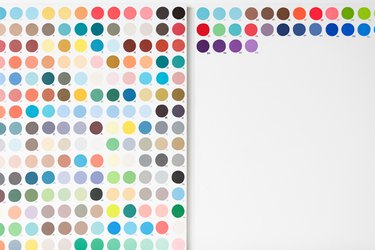 The two see the 1950s-1970s as important decades for their practice — as well as how they decorate their home and what music they listen to while working. Everything from the Space Age to the midcentury modern Case Study House project has sparked their creativity.
"We have a lot of reference books about midcentury furniture design and architecture that we go through to find references to create our own ideal space for ourselves," Darren says.
Their love of the style led to a collaboration with Modernica in 2015 for the exhibition "Before and Further." The duo transformed a 4,000-square-foot building at the company's furniture facility into a kaleidoscope of saturated colors and midcentury sophistication. They also created limited-edition fiberglass shell chairs and hand-painted ceramics.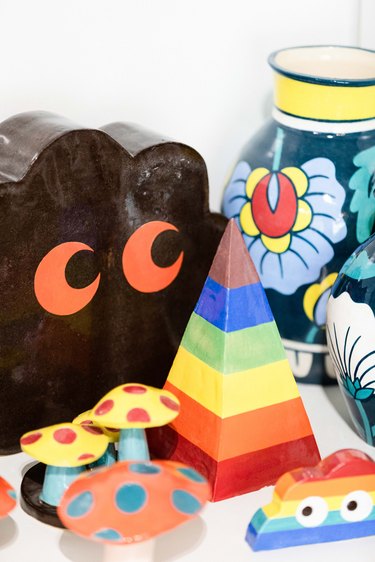 When it comes to decor, they often go in search of unique pieces at the Rose Bowl and Pasadena City College flea markets and antique malls in Olde Town Orange. They're continuously adding to an art collection that features pieces by many of their friends. All of it feeds into their love of experimentation, something that's important in their day-to-day practice.
"We start new ideas by drawing them in our sketchbook and then move onto paper color studies versions," says Emmelene. "We iron out a lot of the color questions we have and the composition ideas in those paper studies then we start work on the paintings."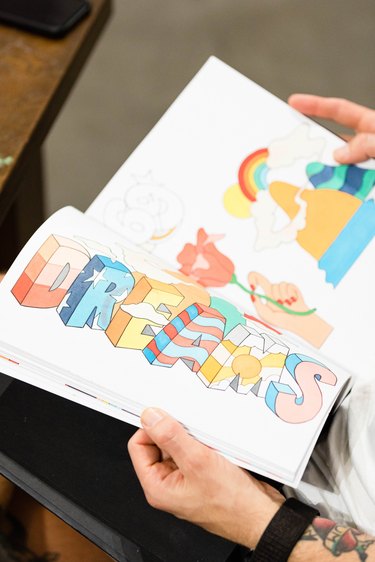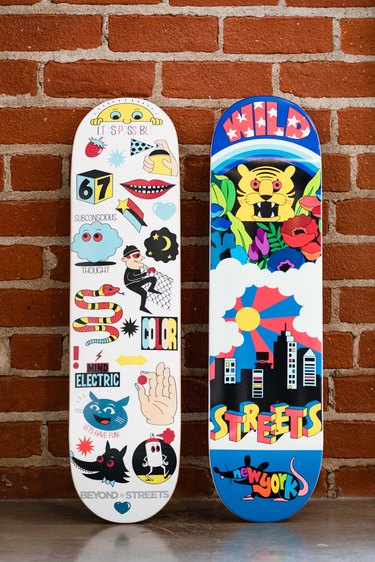 A single character or concept might change over time, or show up in another format when you least expect it.
Whether they're working on a product or a mural, these two are always looking for ways to incorporate their own travels, aesthetic obsessions, and vibrant personalities into each whimsical artwork.