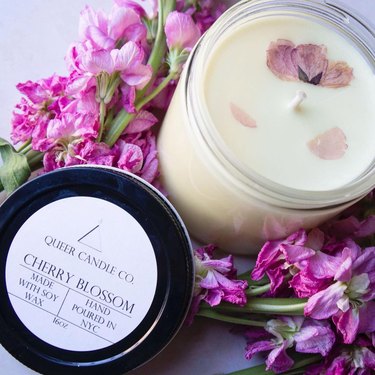 For Pride Month, we're highlighting some of the people and brands you should know about all year long.
In honor of Pride Month, we wanted to highlight some of the queer creatives that we often read about and see on social media. These are the minds behind some of the current products and spaces we love. From emerging creators to TV personalities, here are just a few innovative names that you should follow.
1. Maurice Harris, Floral Designer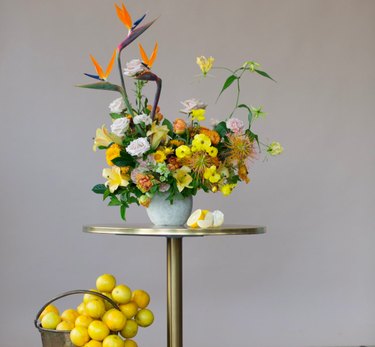 We've been fans of Bloom & Plume and Maurice Harris' work for quite some time now, and his designs have even graced the Hunker House. Harris creates stunning floral arrangements, installations, and photography. He also owns the Echo Park coffee shop of the same name. Through his work, Harris continues to push the envelope when it comes to floral work and design.
2. Nate Berkus, Interior Designer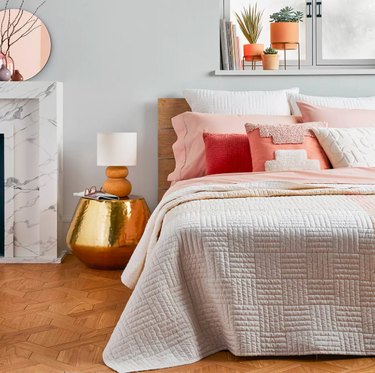 At the young age of 24, Nate Berkus already knew interior design would be his career, so he created his own interior design firm. Fast-forward to today and his name often comes up in conversations around modern interior design and decor, from ​The Oprah Winfrey Show​ to your favorite decor magazine. You can find Berkus' work on his website as well as large retailers like Target and Living Spaces — the latter of which features a collaboration with his husband, Jeremiah Brent. He currently stars in a TV show with Brent called ​Nate & Jeremiah by Design​.
3. Jeremiah Brent, Interior Designer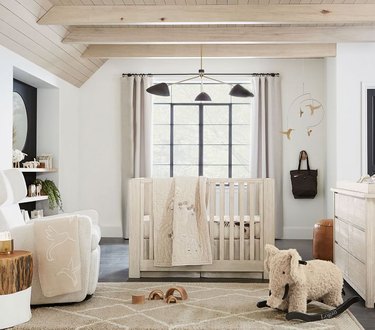 Of course, we had to give Jeremiah Brent his own entry in this, too. The interior designer founded his own firm in 2011 and is now a TV personality, too. Besides ​Nate & Jeremiah by Design​, Brent also starred in the 2020 Netflix series ​Say I Do,​ where he made couples' dreams come true by designing their ideal weddings. Brent also has plenty of special collaborations under his belt, like a collection with Pottery Barn Kids and a product line with Grove Collaborative.
4. Sara Berks, Founder of MINNA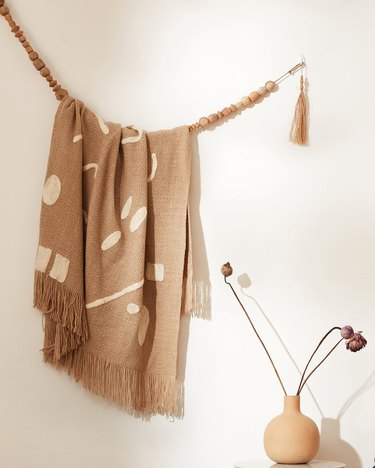 Inspired by the work of design icons like Luis Barragán, Sara Berks created MINNA with the idea to produce "ethically made, social responsible goods," as her website states. The brand creates towels, pillow, rugs, and more — all made in collaboration with artisans in places like Guatemala and Uruguay. In 2017, MINNA opened a brick-and-mortar space in Hudson, New York, featuring its goods along with a curated selection of work from other makers.
Designer Shavonda Gardner is all about finding ways to make small spaces as chic as possible. She describes her style as eclectic and global. You can consistently find design inspo on her Instagram, where she shares updates on her own home, #thecottagebungalow. Gardner explains on her site that she and her family decided to leave their "cookie cutter builder grade larger house" to move into the bungalow. Seeing its transformation is seriously inspiring.
6. Michael Gabrielle, Macrame Artist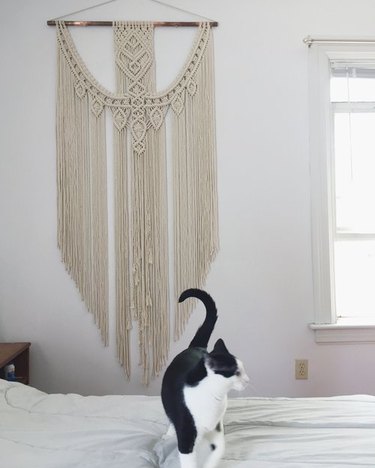 We love a beautiful macrame piece and Michael Gabrielle creates some stunning ones. Browse through the artist's Instagram and you'll most likely find one that will immediately inspire you to clear some space on your wall. The San Francisco-based maker (who also works in other media, like painting) is all about encouraging creativity in other people, too, by creating workshops meant to spark your artsy side.
7. Bobby Berk, Interior Designer and Star of Queer Eye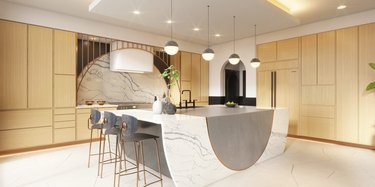 Naturally, we need to give a shout-out to ​Queer Eye​ star Bobby Berk for his chill personality and imaginative eye for design. Each of his makeovers on the show brings together practicality, design, and family history to create spaces that feel warm and welcoming. Berk launched his own company in 2006 and followed that up with a "full-service bespoke interior design practice" in 2015, according to his website. We can't wait to see what he does next, whether on the show or through his own designs off set.
8. Kristen Griffith VanderYacht, Florist and Owner of Wild Bloom
Florist extraordinnaire Kristen Griffith VanderYacht creates stunning arrangements and floral works — and he's got a great sense of fashion to boot. He's the owner of Wild Bloom, which crafts projects for weddings (he did Julianne Hough's wedding), workshops, fashion shoots, and more. You might also recognize him as the resident judge on Netflix's ​The Big Flower Fight​ (if not, watch it ASAP).
10. Ashley Molesso and Chessie Needham, Owners of Ash + Chess
Although they focus on stationery primarily, couple Ashley Molesso and Chessie Needham also create some colorful and fun pieces you can put around the house. Their brand Ash + Chess includes items like a colorful food floral wallpaper, which would brighten up any room. The brand officially kicked off in 2017 and is now part of around 70 stores, ranging from Burro in Abbot Kinney to Scout in Toronto). Currently, they're hard at work on their book ​The Gay Agenda​, set for a spring 2020 release.
11. Al and Ab, Founders of Queer Candle Co.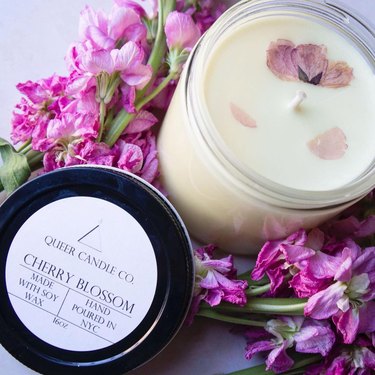 Couple Ab and Al create soy wax candles in scents like pomegranate juice, oat milk, and nontoxic masculinity for their brand Queer Candle Co. Their candles are made with homegrown herbs and the couple hand makes all of them. For Pride Month, they created a special scent called Orange Grove with 20% of proceeds going to the Sylvia Rivera Law Project, a nonprofit organization dedicated to offering legal and other services for transgender, intersex, and gender nonconforming people of color. The brand donates 10% of all proceeds year-round to the organization as well, so your purchase always goes toward a good cause.
Mackenzi Farquer opened the first Lockwood location in 2013. The East Coast shop (which has four locations) carries everything from stationery to candles to puzzles. You can browse its playful selection all while supporting local and emerging brands.
You might recognize interior designer Michel Boyd from ​Buying it Blind​ or his Instagram posts focusing on luxury. Boyd founded SMITHBOYD Interiors in 2006 and his paintings have also been featured in retailers like Neiman Marcus. In 2021, Boyd launched a Z Gallerie rug collection featuring statement patterns.