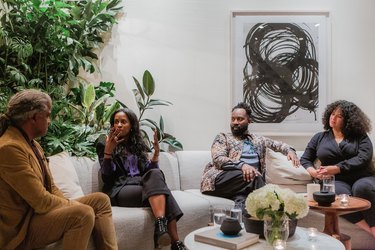 Our inaugural event at Hunker House in February was a celebration of forward-thinking creators to coincide with Black History Month. The discussion, moderated by KCRW's Elvis Mitchell (host of pop culture and entertainment radio show "The Treatment"), brought together three creatives Hunker has followed with interest: Maurice Harris, aka floral artist and coffee shop owner Bloom & Plume; author, designer, and creator ofThe Jungalow, Justina Blakeney; and Colette Shelton of the lifestyle blog Cococozy.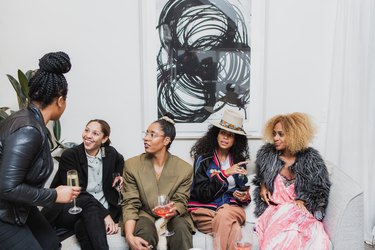 In front of a small group of friends of the Hunker family, the trio discussed getting their brands off the ground — and, of course, what it's like being black and working in design — a field that has a long way to go in terms of embracing and promoting minorities.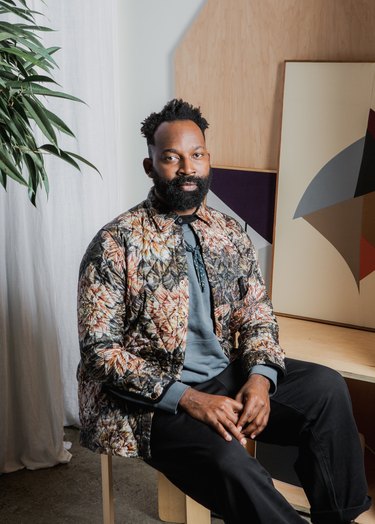 As Harris pointed out, there's a contradiction in what he does as a high-design florist; while his studio may be centered in a diverse community, his creations are largely enjoyed by white people. The answer to that, he explained, was opening his coffee shop next door to his studio in Echo Park, a space where he can bring both worlds together.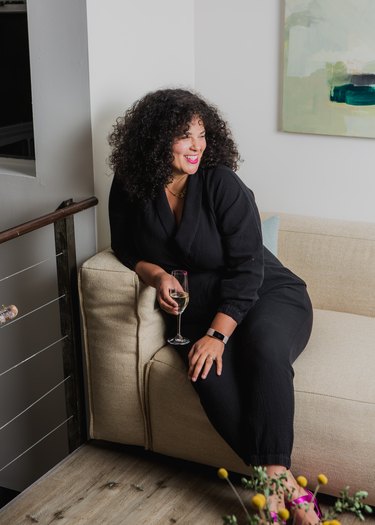 For Blakeney, it's a great time for underrepresented creators. "If you can make beautiful things you can inspire people, you can make it now, no matter what color you are or where you grew up," she told the crowd. "I don't even think that's was the case five or 10 years ago. I really think that's just starting now."
Shelton agreed, but offered that there's still work to be done. "I've been in many of those conference rooms, at some of the biggest furniture and design companies out there, and often, I'm the only black person in the room," she added.
To finish the discussion, our panelists left us with something rather philosophical to chew on. Shelton said she's working on being okay with being uncomfortable while Maurice offered this: "The more you embrace that life is hard, the easier it becomes."