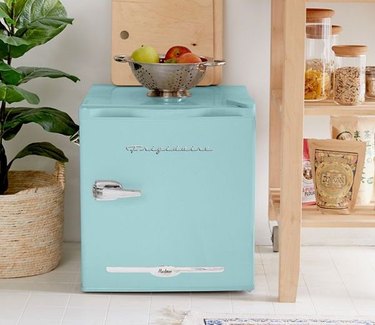 The products we write about are recommended by our editorial team. Hunker may earn compensation through affiliate links in this story.
Woot! The day you head off to campus is getting closer! There's so much fun stuff to think about for your dorm room: IKEA hacks, ways to hang art, easy storage ideas. Of course, one major dorm room essential is the classic mini fridge. You could go with a basic, no-frills, white box. Or you could actually find one that's super cute. Like one of these ...
This is the perfect fridge if you know you're going to be storing more than last night's leftovers and a six-pack. It has two shelves, a lower crisper drawer, and a small freezer up top.
Don't have room in your tiny dorm for a full-on fridge? This fun little box keeps a six-pack cool, and you can take it along with you to picnics and tailgate parties.
The retro finishings on this mini fridge make it so classy (plus you can get jazzier with the Coca-Cola-esque red or '50s aqua colorways). There's a true freezer on this one — great for hoarding frozen treats from the dining hall.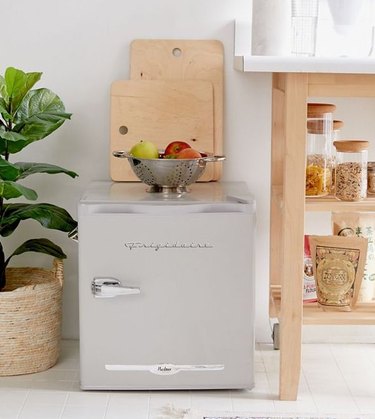 This cute and compact little baby comes in two other colors — black and a baby blue — and has some nice extra touches like a bottle opener on the side and adjustable legs.
If you've got the budget, Smeg is always a wise choice in terms of look and quality. This is the type of fridge you'll keep way past your college years.
This sleek and modern fridge is on the smaller side — it's a little over 2 feet tall.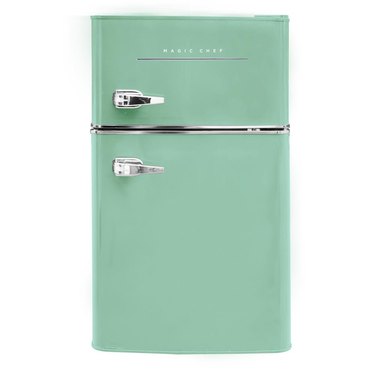 Here's another adorable retro-style option, this time in a delectable mint green.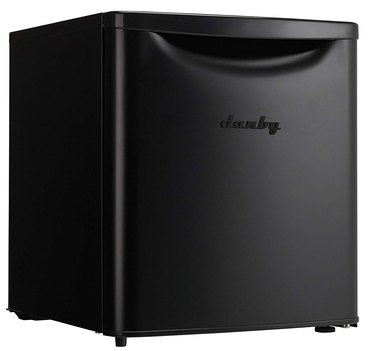 Looking for something super compact and unoffensive? This squat fridge will keep your room stocked with a few essentials without sacrificing space.