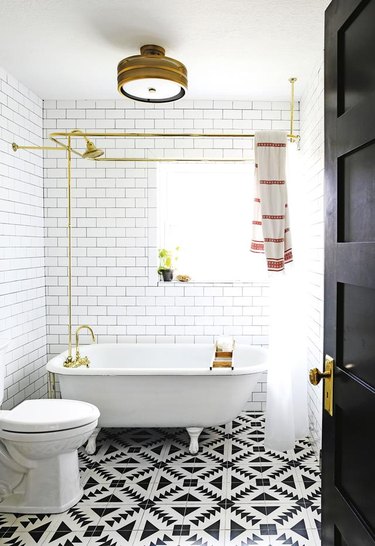 Designers are going bananas over cement tiles — and for good reason. These vintage tiles, which have been popular in Europe for eons, give your bathroom an authentic, handmade feel. Because of their large size and heft, concrete tile provides a bigger background for large-scale patterns, allowing you to play with color and geometry in a way smaller tiles cannot. Yes, they can be trickier to install — but done right, they'll turn even the tiniest bathroom into an unforgettable masterpiece.
1. Retro yellow cheer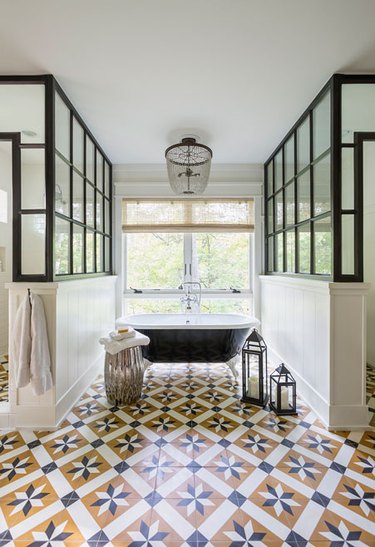 Underscore a sunny room with yellow-patterned cement tile. This retro shade complements glass walls and streamlined black accents.
2. Soft geometrics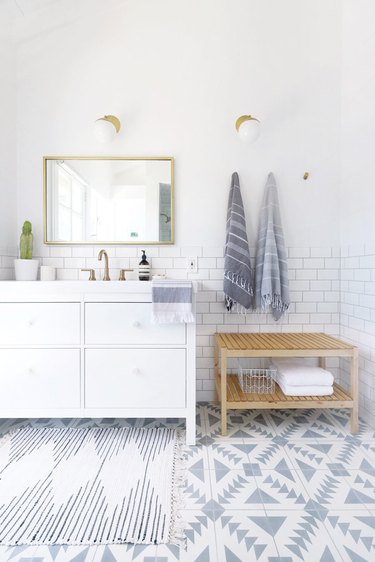 Integrate subtle gray shades to create a spa-like bathroom. This soft geometric pattern pairs beautifully with subway tile and brass accents.
3. Blue starburst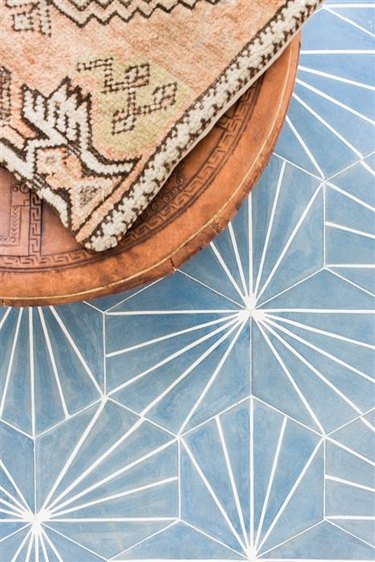 This colorful tile combines two trends in one: cement tiling and hexagonal tiles. Cover your bathroom floor in these beautiful blue starbursts and you'll swear you're walking through the clouds.
4. Black-and-white beauty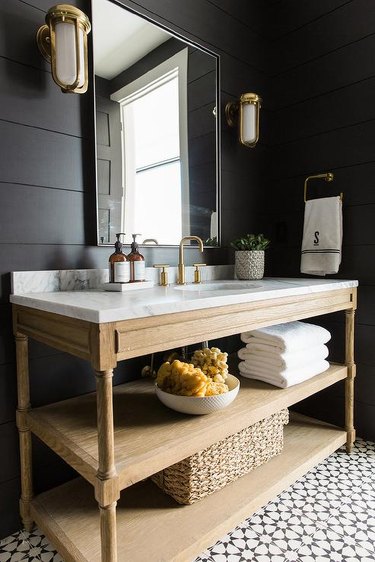 Increase the drama of all-black walls by pairing them with intricate black-and-white tiling. The white adds lightness to an otherwise-dark space — and the black lines pull the room together.
5. Seaside shades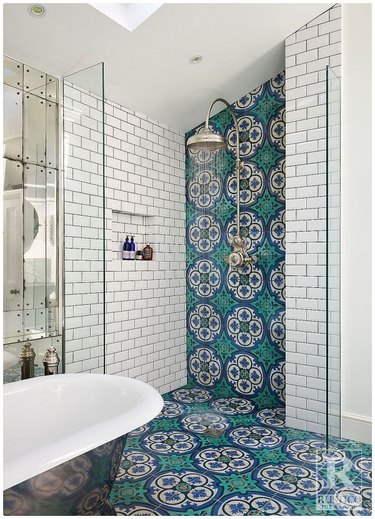 Together, blue and green can feel like too much — but there's something about this swooping emblem-esque design that makes the colors sing. Keep the rest of the space minimal: Your concrete investment should be the room's focal point.
6. Toned-down rustic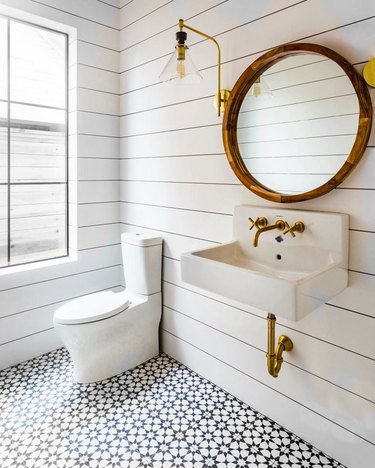 Keep a rustic bathroom from feeling too farmhouse with concrete tiles. This quirky black-and-white starburst pattern tones down the white shiplap walls, creating a gorgeous hybrid of rustic-modern decor.
7. Supersized circles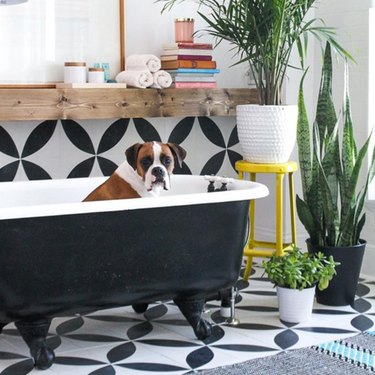 Concrete tiles beg you to dream big. Supersized patterns create a bathroom that's both dramatic and playful — and the perfect background for greenery and bright colors.
8. Green fronds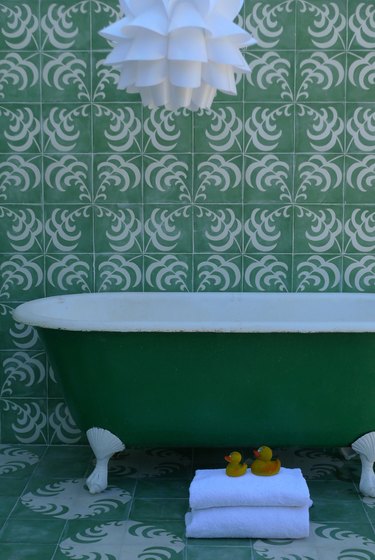 There's no reason white needs to be the default pattern background color. Give your bathroom a deep, earthy appeal by mimicking leafy plants with your tiling. These bold tiles imitate palm fronds, but with the white and green reversed.
9. Ultra-graphic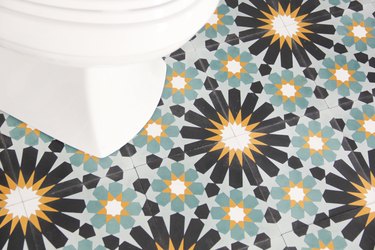 Small spaces deserve a big statement. A vibrant and funky patterned cement tile can make a bathroom feel beautifully unique — no matter its size.
Get the look: Cemento Collection's Stelle II
10. Starkly black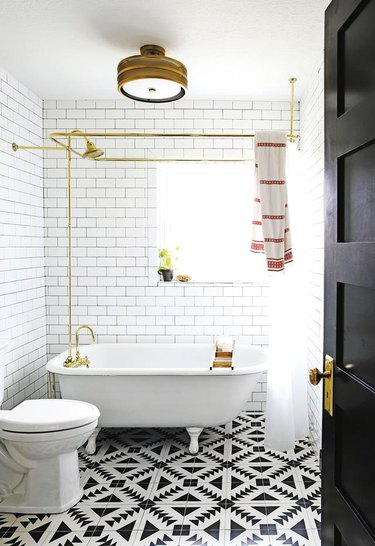 Pair a stark black pattern with plain white walls and black accents — like the shower head and curtain rod — to bring minimal Scandinavian style to your small bathroom space.