Hunker may earn compensation through affiliate links in this story.
No matter where she is, designer and blogger Amy Tangerine brings her creative vision and upbeat modern aesthetic along for the ride.
So it made perfect sense that for a recent family getaway exploring the California coast, she chose to go RVing with her husband, JC, and young son, Jack: After all, there's no better way to make a vacation truly your own than to create your own home on the road — and no easier way to make the journey part of the destination.
"My favorite memories of vacationing as a child were really just the time spent with my family in different places," recalls Amy. Now it was time to make some of those memories with JC and Jack. After prepping for the trip, it was time to decide on the route. The road trip would start in L.A., take them up to Santa Barbara and El Capitan State Beach, and then up to the San Luis Obispo area to visit with friends and enjoy the gorgeous beaches of the central coast.
Along the way, Amy took time to document their experiences on her vlog, capturing everything from the sweeping views to the intimate family moments.
"My favorite memories of vacationing as a child were really just the time spent with my family." - Amy
DAY ONE: Making a Home on the Road
"Look, the RV's parked outside!" exclaimed Amy excitedly as she peered outside the window of the family's Culver City home. Having never traveled in an RV before, Amy and her family were eager to explore the vehicle. Inside, they oohed and aahed over the spacious interior. Jack's bed, lofted above the driver's seat, was a big hit—as was the expandable living space, which extends out with the push of a button, and the comfy double bed in back.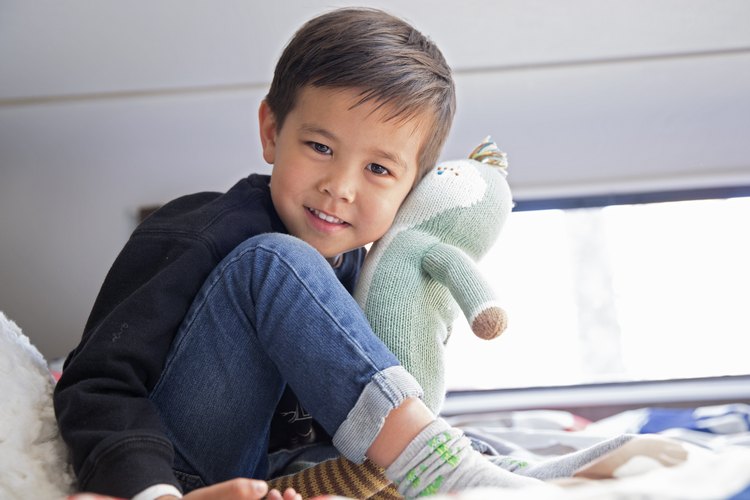 Once settled in, the family hit the road, heading north toward Santa Barbara, stopping first at the gorgeous, rainbow-colored Chromatic Gate art installation designed by famed Bauhaus artist Herbert Bayer. Next stop was Santa Barbara Public Market. "My friend Eric told me these are the best tacos in Santa Barbara," said Amy — and they didn't disappoint.
After lunch, it was off to the historic Santa Barbara courthouse, which provides sweeping views of the entire region, and then on to the El Capitan campgrounds, where they'd spend the first night!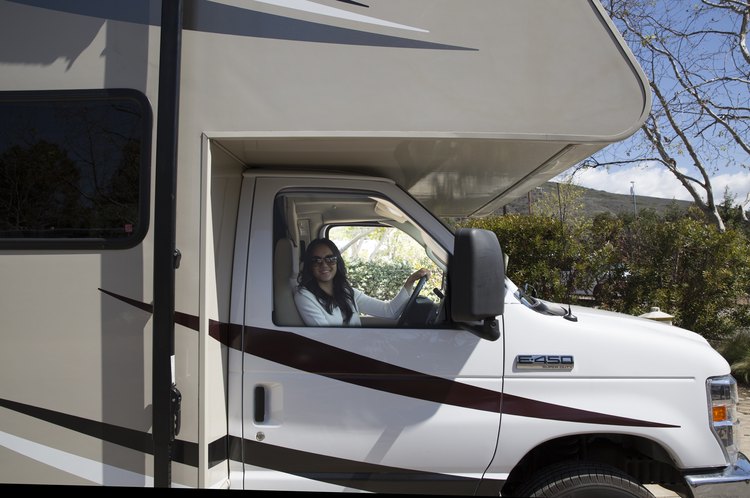 Once parked, Amy got straight to work on creating a homey, chic outdoor space for the family. "When I'm away from home, I love to take the time to make a space feel like my own," she noted, providing tips and tricks for creating a darling outdoor living room.
When the space was complete, Amy, JC, and Jack settled in for a cozy night of hot cocoa and marshmallows. Then it was time for bed — but not before Jack proclaimed it the "best, best day ever!"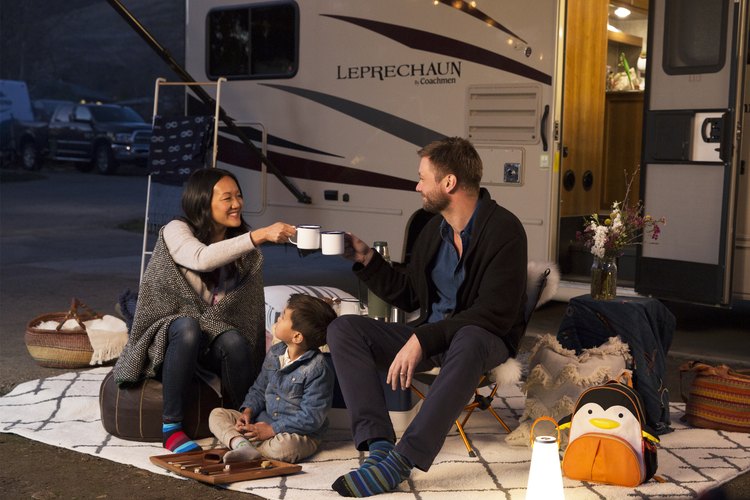 DAY TWO: Beloved Routines and New Adventures
The next morning, having slept soundly, the family fell right into their daily ritual: JC went for a run while Amy and Jack made the bed, brushed teeth, did morning stretches, and, most important, set the intention for the day: "Everything good!"
"Best, best day ever!" - Jack
Being able to maintain healthy routines on the road can be a challenge, but there are plenty of ways to work the unique landscapes into a road-trip workout if you know where to look. And having a kitchen on the road makes it that much easier to keep healthy snacks on hand.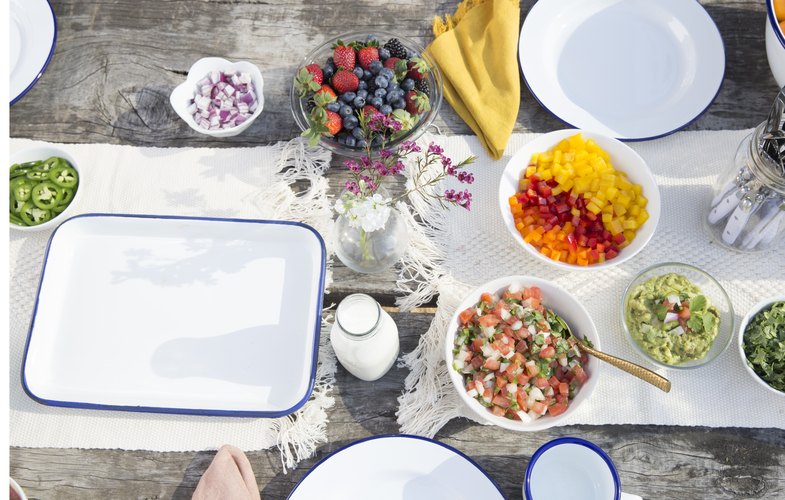 After breakfast, it was time to hit the road again. The destination today was San Luis Obispo, where the first stop was Pipsticks, the brick-and-mortar home of the beloved sticker company founded by Amy's dear friend Maureen Vazquez, a creative dynamo with a lifelong passion for sticker collecting.
"Picking out stickers and other collectibles with Jack is always so much fun," said Amy. "He loves discovering and collecting stuff, just like me!"
After exploring the store, Maureen brought Jack and Amy back to her office space, where she showed off her immense personal sticker collection!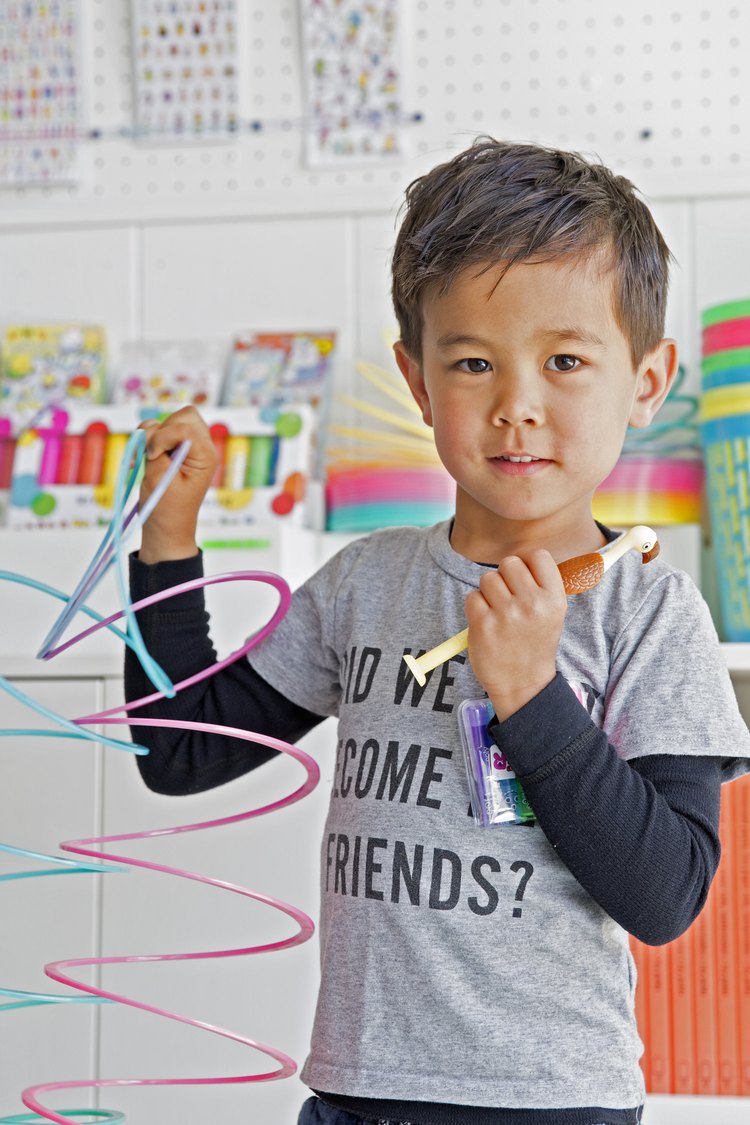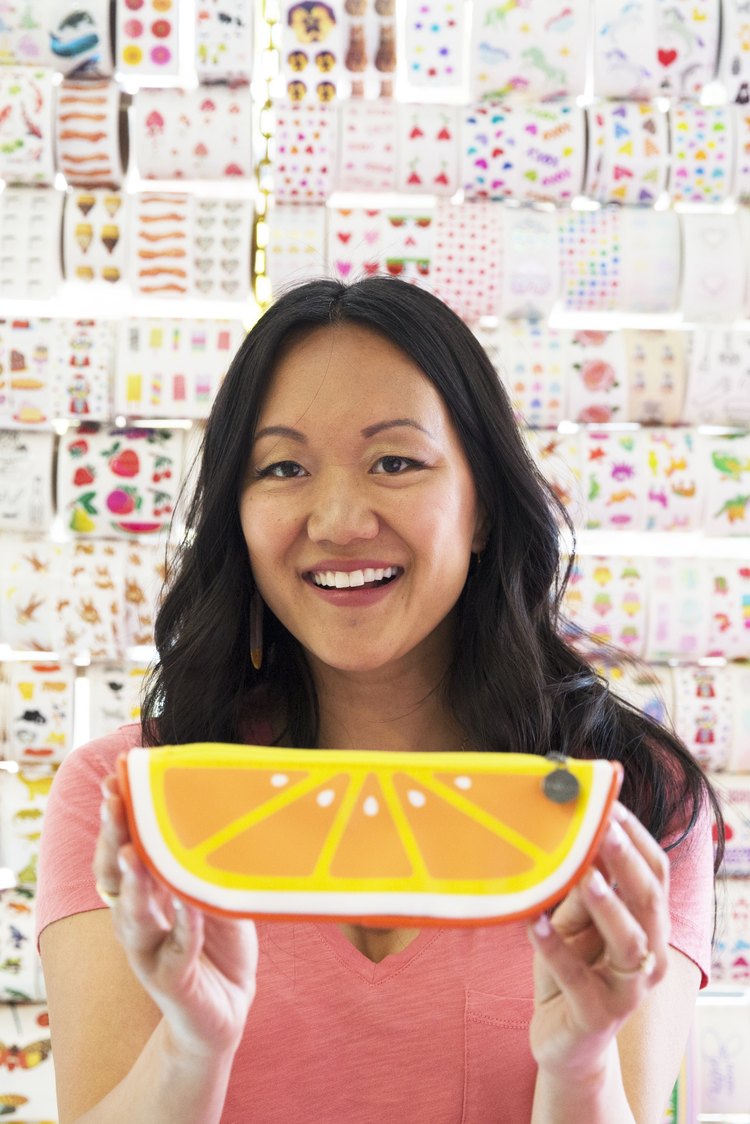 Then it was off to Morro Bay to camp for the night on the beach.
DAY THREE: Lasting Memories
Waking up on the beach was so inspiring, the family headed out for a walk along the coast, picking up beach memorabilia like sand dollars, driftwood, and shells—and making sure to take lots of photos.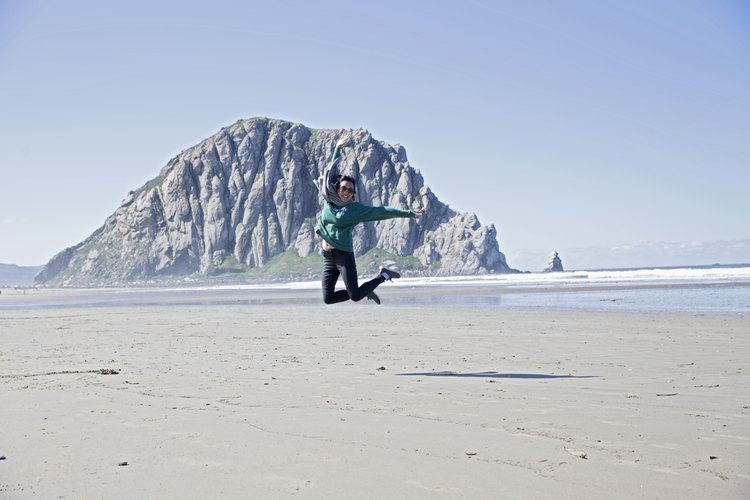 Amy makes sure to document their family trips as much as possible: "Even a simple snapshot can bring back a rush of memories when you look at it later," she says.
Once they were done collecting, it was time to head back to the RV to make a cool, unique memento of the weekend using all the items found and collected along the way. Amy set up an adorable workspace at the dining table inside the RV, which allowed plenty of room for her and Jack to spread out their goodies — photos, seashells, stickers, paints — and get to work on an adorable shadowbox.
"The beauty of traveling in an RV is there's so much storage space and plenty of room to set up DIY projects," enthused Amy, who treasures the time she and Jack spend together on creative endeavors.
"Kids are natural artists," she pointed out. "Jack's imagination is so free and fearless."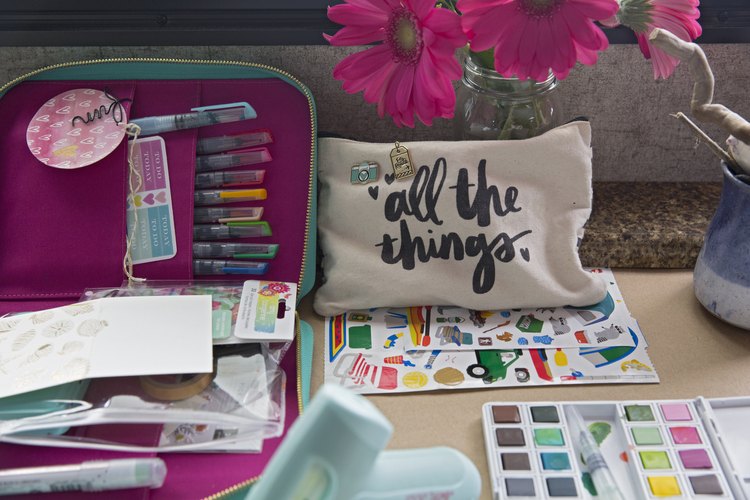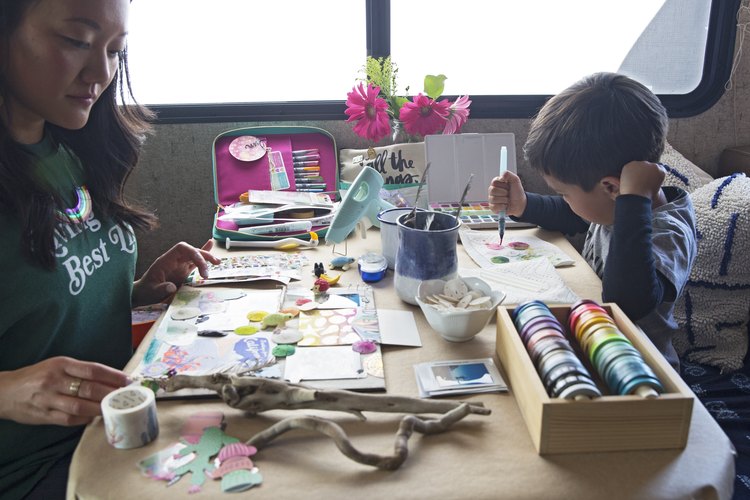 The end result was an adorable, colorful shadowbox filled with meaningful items and images that truly captured the spirit of the memorable trip.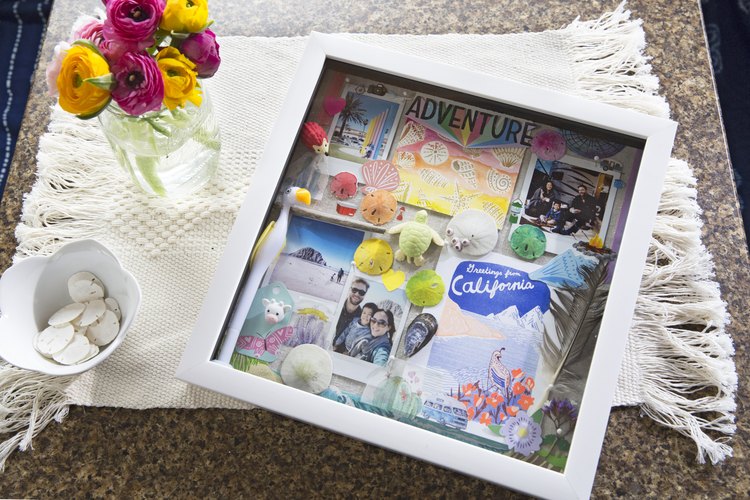 After crafting, Amy, Jack, and JC met up with Maureen's family for lunch on the beach and then spent some time checking out the sea lions under the pier. Then, sadly, it was time to say good-bye and settle back into the RV for the trip home.
Finally, the family drove back to L.A. — tired, happy, and filled with great memories of time spent together and with friends in beautiful places.
Wanna listen to Amy's soundtrack for the trip? Check out her Spotify playlist below