Things You'll Need
Vinegar

Spray bottle

Steam cleaning unit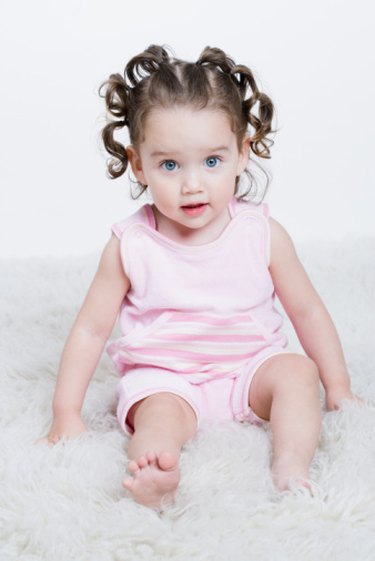 Vacuum cleaners are effective in removing dust and loose crumbs that accumulate on the carpet. While a vacuum works well in day-to-day cleaning of the carpeting, it does not sanitize. This means that although the carpet is free of dirt and crumbs, it is not free of bacteria. You must occasionally incorporate a disinfectant routine that kills any dirt or bacteria present in the carpet.
Step 1
Pour about 2 cups white vinegar into a spray bottle and lightly mist over your carpet. Vinegar is a natural disinfectant safe for use on carpets. Let the vinegar air dry. Remember to mist only; you don't want to over-saturate your carpeting.
Step 2
Steam clean for an even deeper cleaning that will sanitize thoroughly. Fill the fluid compartment with one part white vinegar to three parts water.
Step 3
Plug in the steam cleaner, let it heat up for a few minutes and push across the carpeting. Push the steam trigger every 30 seconds or so to shoot out a blast of steam. The steam power mixed with the vinegar will provide a deep cleaning that will sanitize the carpet quickly.
Step 4
Let the carpet air dry after steam cleaning.
---
Mel Frank is a professional freelance writer with over 15 years of writing experience. She has completed a wide variety of writing assignments for a number of publications that include CNN and various websites. Frank received a Bachelor of Fine Arts from a prestigious university in Pennsylvania.