Mundane objects like sink sprayers never draw much attention until they clog up or have to be replaced. But it is always smart to know how they work so you can avoid the necessity of emergency how-to research in the middle of a relative-packed holiday weekend. Sink sprayers are one of several accessories that may be an integral part of a faucet or attached to it. They work using water pressure and gravity. The working parts are hidden in the faucet stem or under your sink. The part that is visible is a handle grip that is attached to a hose that comes up through a hole near the sink. Once you point it at the pan or potted plant you want to irrigate, you squeeze a lever on the handle grip and a little flap opens inside, allowing water to rush out through the aerator and onto the object.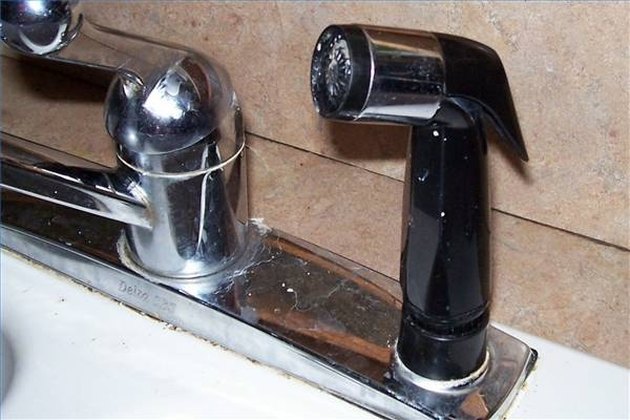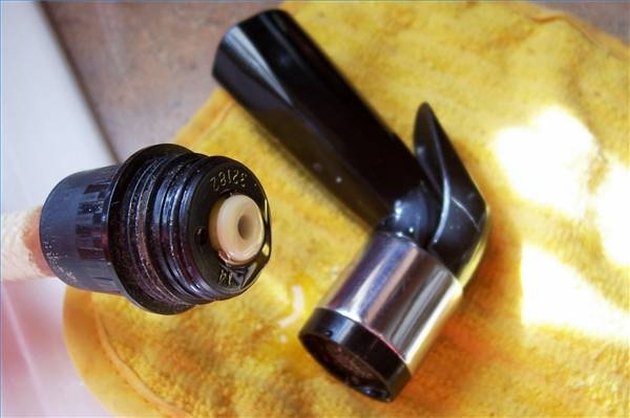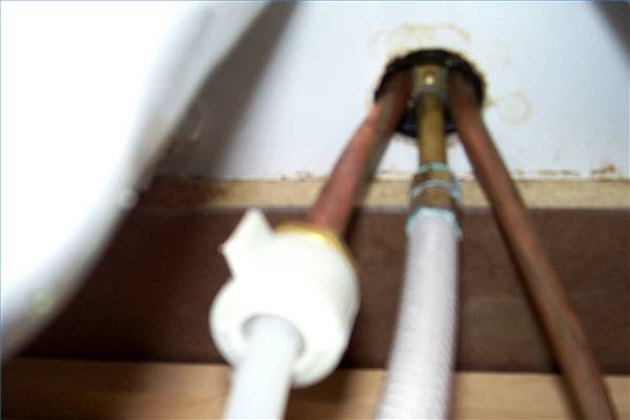 The working end of the sprayer is contained in the faucet stem. Hot and cold water goes through the faucet controls into the spout from underneath. Inside the base of a spout that shares a water supply with a sprayer is a plastic fitting with a metal insert and a plastic collar called a "diverter." The diverter sits in the spout as the water moves past when the controls are turned on. But when the little "trigger" on the sprayer is depressed, the water pressure drops in the spout, and the plastic collar falls, blocking the spout as the water is drawn off to the sprayer through the metal fitting. When the sprayer trigger is released, the water in the supply to the sprayer head has nowhere to go. The little collar rises on the reverse flow from the sprayer and the water supply reverts back to the spout. The diverter in the base of the spout is connected to the sprayer head by a loop of hose under the sink that goes from the base to the sprayer.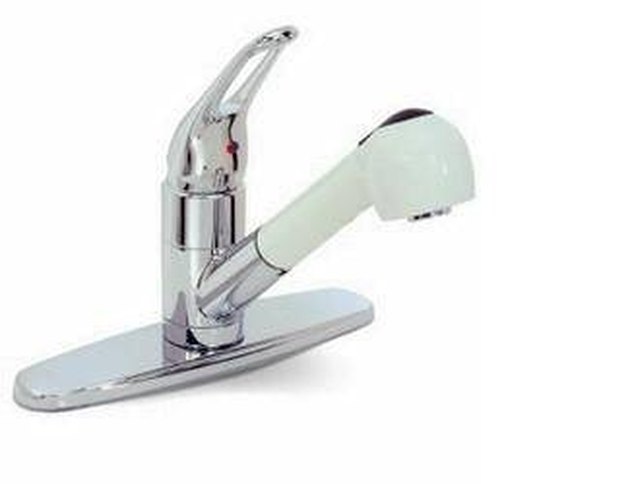 Sprayers can only be installed when a spout contains a diverter, but diverters are common components of faucet assemblies. Other faucets are available where the spout also serves as a sprayer. These faucets also use diverters (although of a slightly different design), with a trigger on the head that controls the spout when the water flow is blocked as it is pulled out of the base. As with the sprayer mounted beside the faucet, the sprayer-spout can only operate when the main faucet is open, and water can be diverted to allow pressure to close the spout. As with any other plumbing operation, the water supply should be turned off before any changes are made to the faucet controls or diverter.