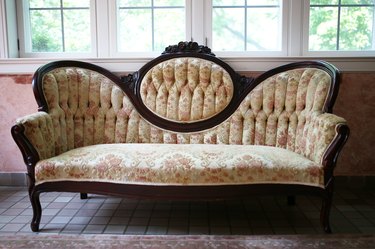 You can see the romantic influences on Victorian furniture in its curvaceous, sinewy lines and carefully carved details. Furniture made during Queen Victoria's reign — from 1837 to 1901 — drew heavily from Gothic, Rococo, and Louis XV furniture with dark finishes or gilding, embellishments, and heavy proportions. The Victorian period overlapped the Industrial Revolution, making it the first style of furniture to be manufactured. Don't expect to find any identifying marks on Victorian-era furniture, as they weren't originally used.
Basic Victorian Characteristics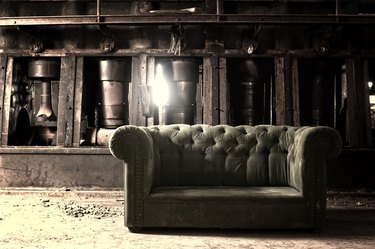 With manufacturing facilities churning out goods at unprecedented rates, the Victorian era changed furniture making forever. Craftsmen no longer had direct contact with the customer; instead, they worked in facilities on multiple versions of the same piece of furniture. Even though the Chesterfield couch — featuring a buttoned-up upholstered back and stately proportions with rolled arms — was first built while the fourth earl of Chesterfield was alive in the previous century, it found new life during the Victorian age. Other features of Victorian furniture include balloon backs, deep seats, low arms or armless easy chairs for ladies to accommodate their voluminous skirts.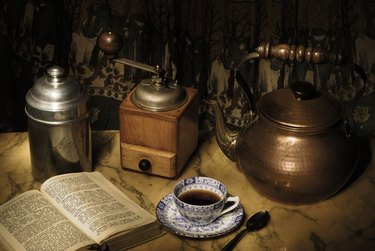 The first coiled spring was patented during the Victorian Age, causing chair legs to become shorter and seats to become deeper to accommodate the springs beneath the seat. This also had an effect on upholstery, since it had to be stronger to stand up to the spring abuse. Common woods used to make Victorian furniture included oak, walnut, mahogany, and rosewood; some tabletops or sideboards were topped with marble. Iron was also introduced into some Victorian furniture during this period.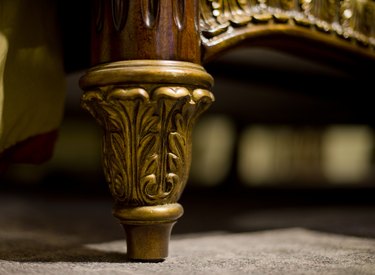 Almost as if to make up for the lack of custom furniture, Victorian pieces often included elaborate carvings, embellishments, and ornamentation. Carved wood ran along the top of couch and chair backs and arms, but you'd also find it on bed frames and dressers featuring shapely leaves, trailing vines, fruits, fleur-de-leis, ribbons and bows, and, sometimes, fat cherubs. Wood might be dark and finished or painted and gold gilded, depending on the piece.
Victorian Upholstery Fabrics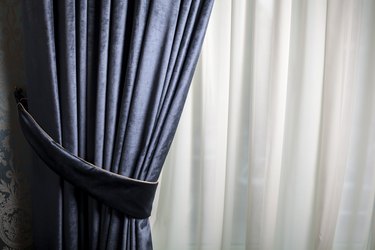 The upholstery on Victorian furniture represented the newfound wealth of the upper-middle class; the primary fabrics used included heavy brocades, damasks, velvets and needlepoint in rich colors. The backs of couches and chairs were often tufted in diamond patters with buttons sewn at each point of the diamond. Fabrics often depicted floral patterns to coincide with the floral wallpaper used in homes, unless they were solid colored.
Decorating With Victorian Furniture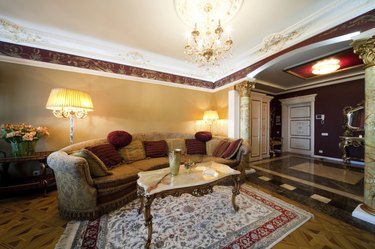 You don't have to have a house filled with Victorian furniture, but a nice piece or two from that period can complement your existing decor. For example, the fainting couch — also known as the ​chaise lounge — ​makes an inspiring addition to a master bedroom when placed between a pair of windows. The fainting couch allowed tightly corseted woman a moment of reprieve when needed. In the dining room, a Victorian marble-topped mahogany sideboard and dining table with ball and claw feet make a distinctive statement.