Washers and dryers are generally measured by the size of their drums — the part that actually holds your clothes. When determining the right size for your household, consider the size and number of laundry loads you do each week. If you would like to do fewer loads, large appliances may be right for you.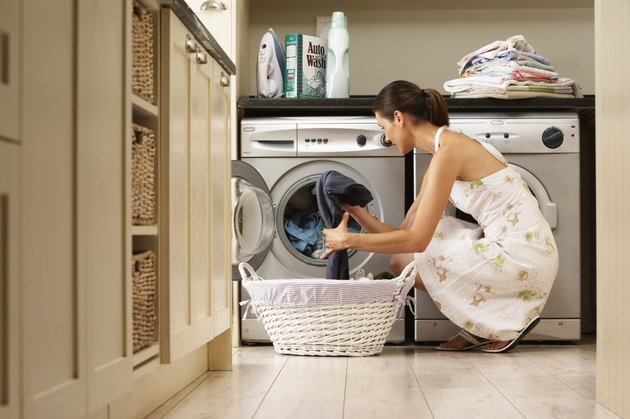 credit:
Andrew Olney/Photodisc/Getty Images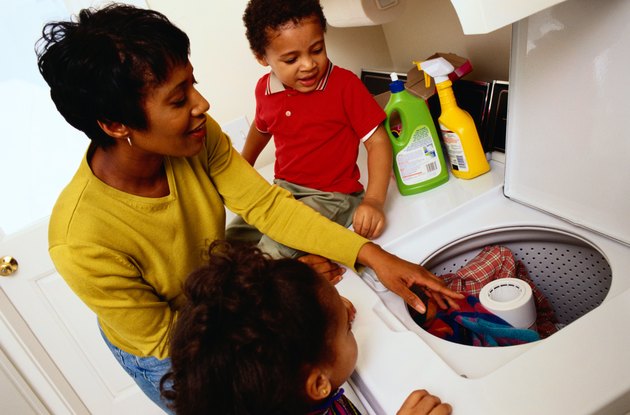 credit:
Buccina Studios/Photodisc/Getty Images
Large washing machines may hold up to 12 pounds of laundry per load and are best used in conjunction with a large dryer, which may have a drum with up to seven cubic feet of space. These are best for large families, according to Dimensions Guide.com. Medium-size washing machines generally hold approximately 10 pounds of laundry, while the drums of medium dryers measure approximately five cubic feet. These should fill the needs of a family of four. Compact washers can usually hold at least six pounds of laundry, and their compact dryer counterparts have drums measuring around three or four cubic feet.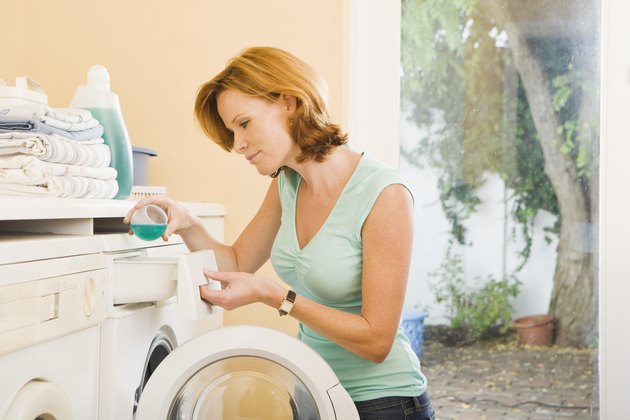 credit:
Jupiterimages/Pixland/Getty Images
According to National Geographic, the average person washes three loads of laundry per week, while the average family does eight to 10 loads. Purchasing a large washer and dryer generally reduces the number of loads your family needs to do each month. However, if your washer and dryer are too large for your needs, you may waste energy and water each time you use them.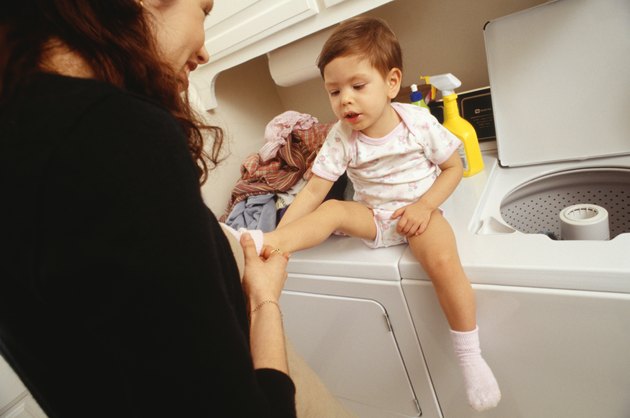 credit:
Buccina Studios/Photodisc/Getty Images
Large washers and dryers may last longer than their smaller counterparts because they are used less frequently, which lessens their wear and tear. According to Alter Eagle Construction, a washer should last 13 years and a dryer 14 years with regular use.