Things You'll Need
Mild detergent

Warm water

Sponge

Laundry detergent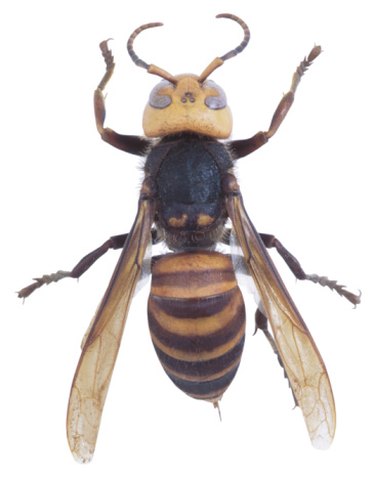 Raid Wasp Spray is used to exterminate unwanted wasps in and around the house. The spray is harmful to pets and humans. Call poison control immediately if Raid Wasp Spray is ingested or comes into contact with the skin or eyes. It must be neutralized if it comes into contact with surfaces like basins, sinks and kitchen counters. If the poison comes into contact with items like cutlery or toothbrushes that could lead to ingestion, it must also be neutralized.
Step 1
Wash surfaces with a sponge and warm water. Ensure that all the surfaces that may lead to ingestion as well as the items and equipment on the surfaces (like cooking utensils in kitchens) have been cleaned with the sponge. Discard sponge after use.
Step 2
Rinse skin for 15 minutes to 20 minutes in the event of contact. Wash your hands with a mild detergent and warm water after use. If ingested, call a poison control center immediately. Do not induce vomiting or give the victim any liquids unless instructed to do so by a medical professional.
Step 3
Remove contaminated clothing and wash on a warm cycle with mild detergent. If the poison has seeped through to the skin, follow the instructions in Step 2 to neutralize it.
Step 4
Discard foodstuffs or edible crops that have been exposed to the poison. It is best to remove these items before spraying.
Step 5
Replace water in fish tanks and bowls if exposed to Raid Wasp Spray. Raid is extremely toxic to fish and other aquatic animals. Remove the fish from their aquarium and place in a container with fresh water. Drain the water from the aquarium, wash the inside with a mild detergent and sponge. Rinse thoroughly to ensure that all traces of soap have been removed.
Tip
Store in a cool, dry place away from heat sources.
Warning
Keep out of reach of children and pets. Dispose of spray can responsibly. Highly flammable. Do not incinerate or puncture canister. Do not place canister on a hot surface.