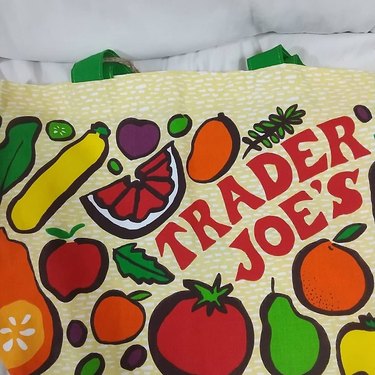 There's nothing like a new Trader Joe's product to make our hearts skip a beat. After all, the retailer tends to make swoon-worthy items, from ube mochi pancake mix to strawberries and cream gelato. So, when we learned details about the items Trader Joe's is currently working on, we just had to share the news.
Per an article by Eat This, Not That!, the hosts of the "Inside Trader Joe's" podcast recently shared items that are currently being tested. If the goodies are approved, you'll eventually see them at your local Trader Joe's stores.
Here's a rundown of the potential items:
TBH, it's surprising Trader Joe's already doesn't have its own version of peanut brittle. The hosts enjoyed the flavor of this one, so let's hope it goes into production.
According to the hosts, licorice is super popular in Australia. The current Trader Joe's version features two varieties — green apple and raspberry — and are filled with "sherbet fizz." The candy is colored with plant ingredients, too.
If you loved the raspberry mousse cakes at Trader Joe's, you'll appreciate this product. The banana mousse cakes are shaped like bananas and, according to one of the testers, has a light and airy texture.
Brookies are brownie-cookie hybrids ... and they're mouthwatering. The current Trader Joe's version is crunchy and packed with caramel, but according to the testers, it's lacking brownie. Let's hope that changes!
Shrimp pops are a classic appetizer in Vietnam. The tentative Trader Joe's version is on edible sugar cane sticks, which sounds super intriguing.
Apparently, the retailers on a shrimp kick. The last item was described as a "shrimp dumpling-y spring roll in triangle form," according to one of the podcast hosts.