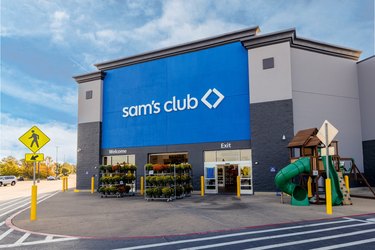 It's officially Girl Scout cookie season (hooray!), and year after year, Thin Mints continues to be the organization's best-selling cookie. There's no doubt the mix of cocoa, mint, and crumbly chocolate cookie is delicious, and now you can not only indulge in the cookie itself but also sprinkle a Thin Mints Seasoning Blend over other sweet treats year-round.
Now available at Sam's Club, this seasoning blend is perfect for dusting over breakfast favorites, like pancakes, oatmeal, and yogurt, and it's great to add to desserts too. Imagine sprinkling this on top of vanilla ice cream or putting it in brownie batter. Yum! You could even add some to your coffee, making it a Thin Mints mocha.
This seasoning blend is created by B&G Foods, which knows a thing or two about dessert-flavored seasonings. The brand is also responsible for Cinnamon Toast Crunch Cinnadust and Snickers and Twix seasonings as well.
This year, there's no need to fret over missing out on or running out of your favorite Girl Scout cookie. This seasoning blend tastes just like a Thin Mint and is sure to last a bit longer than a sleeve of cookies will. A container of seasoning is priced at $5.98, so be sure to check it out the next time you're on a Sam's Club run.
Other Spring Finds at Sam's Club
If you have a sweet tooth, Thin Mints seasoning isn't the only product you'll want to check out. The warehouse has an impressive 1.25-pound chocolate bunny that is sure to be the star of any Easter basket. Or if you're looking for a not-too-sweet cake that's light enough for your spring dinner party, this tres leches-style cake with strawberries is the perfect option.