Now that spring is officially here, all we want to do is spend time outside and in nature. To bring the great outdoors straight to our backyards, we've been on the lookout for bird feeders that will keep our feathered friends well-fed ​and​ be lovely for us to look at every day. Here's what we came up with.
Note: There is currently a salmonella poisoning outbreak affecting birds. Ensure that you are regularly cleaning your feeder and checking to make sure the birds aren't being negatively affected. Bird Watching Daily also reports that bird feeders should either be less than three feet away from a window or more than 30 feet away.
Your birds are going to love this "birdie B&B."
This modern bird feeder would make for a wonderful Instagram photo (especially if you're able to catch a bird perched in the center).
These midcentury modern-inspired feeders are made to order in multiple colors.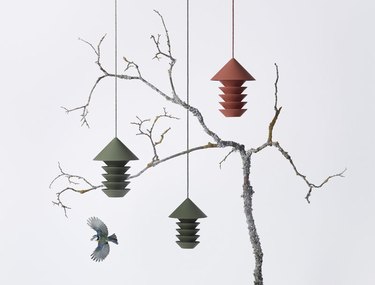 This minimalist bird feeder doubles as a sculpture.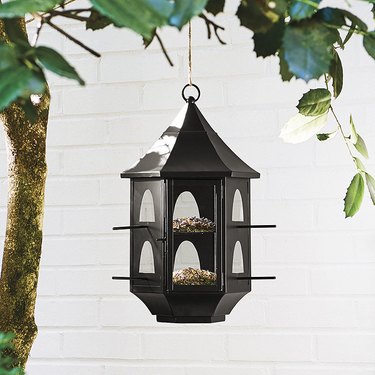 Between the hexagonal shape and black shade of this feeder, we can't get enough.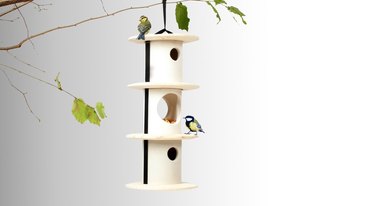 This modular feeder doubles as a nesting space, providing your local birds with everything they need to feel at home.
This geometric feeder can also serve as outdoor decor.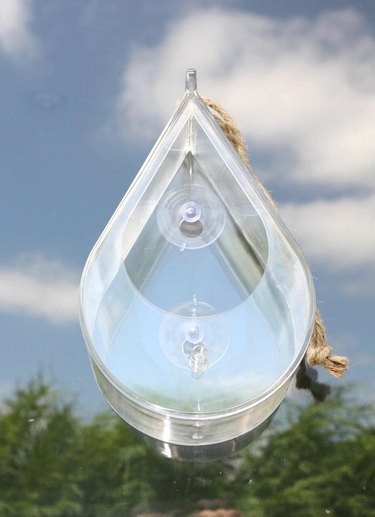 This tear drop-shaped feeder can be hung or attached directly onto your window. Plus, Bird Watching Daily reports that window feeders are safe for birds.
The orange dish is also made of recycled glass!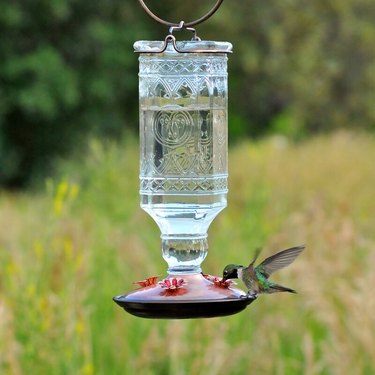 We wouldn't dare forget about our hummingbird friends.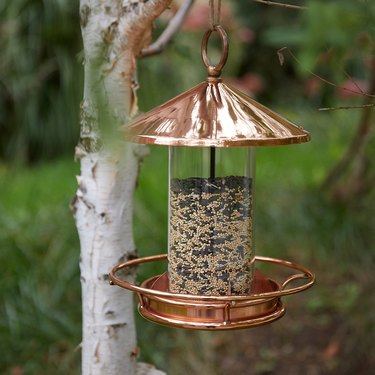 This copper cutie features a pagoda-style design.