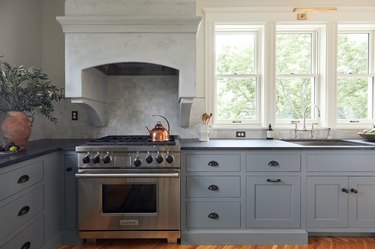 You don't need us to tell you it's important to consider the environment with every purchase you make, even when it comes to appliances. So if you're in the market for a new range, consider it an opportunity to go for an eco-friendly stove and oven.
Before buying, browse your prospective company's environmental initiatives. Are they committed to saving water and electricity during the manufacturing process? Will they help you properly recycle your old appliances to reduce greenhouse gas emissions and the amount of waste entering our landfills? Are their products ENERGY STAR rated?
To help you narrow down the list, here are five of our favorite brands that are making strides to be more eco-friendly and the ranges we love from them.
After more than 80% of its products were ENERGY STAR certified in 2019, LG earned the honor (and responsibility!) of being ENERGY STAR's 2020 Partner of the Year. And this gas range from the LG collection is one of our favorites. The WiFi connectivity works with Google Assistant and Amazon Alexa, so you can make the most of your cooking time even if your hands are busy chopping and dicing. This stove and oven combo also features LG's InstaView™ window — knock on it twice to light up the interior without opening the door and losing heat.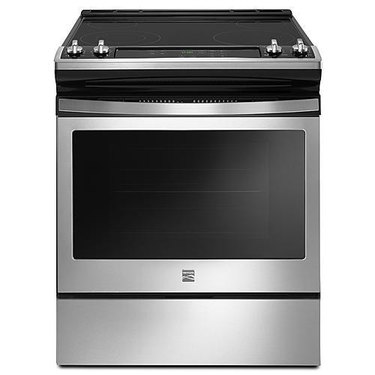 Kenmore has long advocated for environmental-forward thinking and has been an ENERGY STAR partner since 2002. If you're in charge of feeding a big family, consider this large capacity oven, which provides the flexibility to cook larger meals and minimizes both cooking time and electricity. Additionally, Kenmore's Proactive Customer Care service sends maintenance tips and alerts, so you can be sure your eco-friendly oven is working at its most efficient at all times.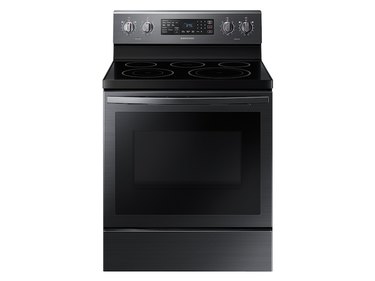 Samsung believes in manufacturer responsibility and actively wants to make recycling appliances as easy as possible. That's why the brand supports around 500 drop-off locations and recycling events for e-waste around the country. After safely recycling your old appliance, we recommend checking out this sleek electric range. Its convection oven and air fry mode ensure a quick, even cook, allowing you to use less electricity while getting a delicious meal. Win/win.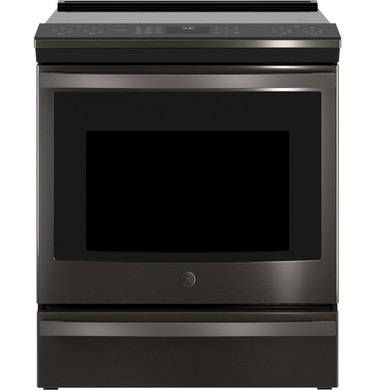 GE is dedicated to being eco-friendly on several fronts, from their ENERGY STAR-rated appliances to their partnership with EPA's SmartWay Program, which encourages a commitment to more sustainable transportation when appliances move from manufacturing operations to retailers and consumers' homes. Perhaps our favorite eco-friendly aspect of this range, though, is that it's made in America, and 70-90% of the materials come from the United States.
Wolf has the stats to back up each eco-friendly claim. For starters, over 75% of the brand's stainless steel is made from recycled materials. Wolf also reuses over 566 tons of scrap every year, preventing it from going into landfills. Even the company's manufacturing plants are eco-forward, with new LED lighting that saves over 1,000 kilowatt-hours of electricity every year. So you can feel good investing in a Wolf gas range. This one provides precise temperature control for quicker, more even cooking. And the style is impeccable.