If you're looking for small sustainable changes you can make around your home, these "unpaper towels" are an eco-friendly alternative to regular paper towels. Made from absorbent cotton fabric, they are excellent for a variety of domestic duties, from mopping up spills to spiffing up surfaces. And since they are washable and reusable, they'll help you cut down on household waste without even missing the paper products. Paired with a wood and leather wall holder, these zero waste workhorses will also add modern style to your kitchen.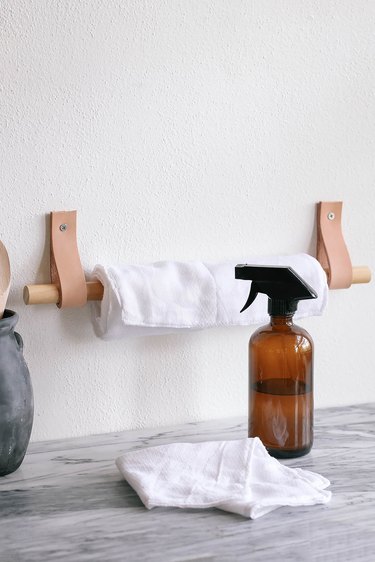 Things You'll Need
Make the "Unpaper" Towels
Step 1
Measure and cut out 30 fabric squares that are each 12 inches by 12 inches. This will make 15 reusable towels.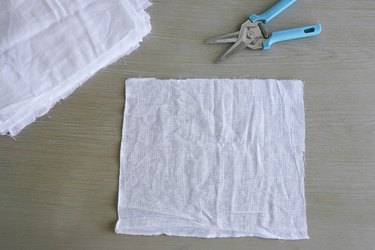 Step 2
Place the right sides of two fabric squares together, and pin along the edges.
Step 3
Sew all four sides together, 1/4-inch from the edges, but leave a 2-inch opening to turn the towel right-side out.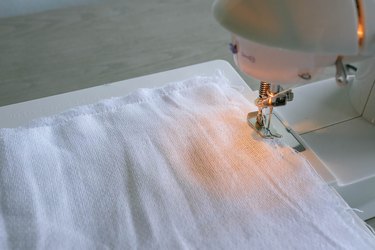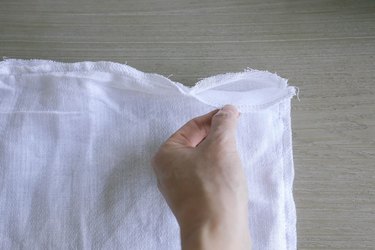 Step 4
Snip off each corner diagonally to help the corners lay flat, but be careful to not cut the stitches.
Step 5
Turn the fabric right-side out and topstitch around all four sides, 1/4-inch from the edges. Be sure to fold in the raw edges of the opening before topstitching it closed. The great thing about this project is you don't have to sew with great precision, since they're just being used for cleaning purposes.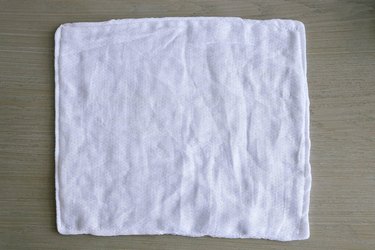 Step 1
Either have the hardware store cut a 17-inch piece from the wood dowel, or use a hacksaw or power saw to do it. Sand any rough edges.
Step 2
Measure and cut two strips of leather that are each nine inches long.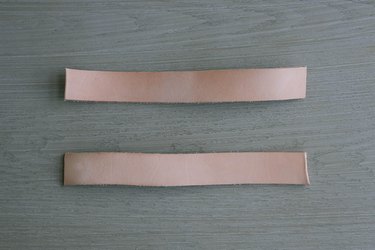 Step 3
Fold each leather strip in half and drill a pilot hole through the ends, about 1/2 inch down from the top edge.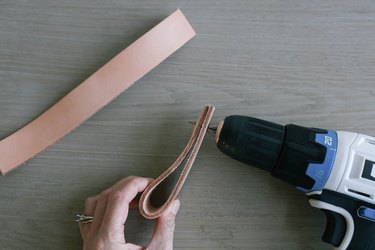 Step 4
Wrap the leather strips around each end of the wood dowel, and have a helper hold it up to the wall where you'd like to mount it. Drill a pilot hole through the holes in each leather strip and into the wall, and then drill wood screws through the holes. (Be sure to use drywall anchors if you're not drilling into studs.)
Step 1
Place the wood dowel at one end of the first fabric towel.
Roll the towel around the dowel.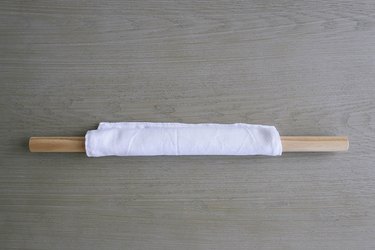 Step 2
Place the rolled towel on top of the next towel with the open flap side down. Position it an inch up from the edge, and roll the second towel around the dowel. Continue in this manner until all the towels are rolled.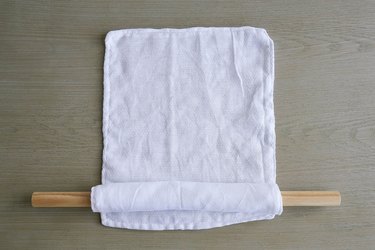 Then simply slide the dowel into the leather straps, and your "unpaper" towels are ready for action!