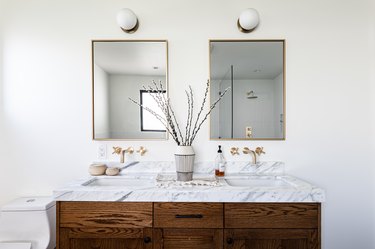 A little TLC can go a long way when you're preparing to sell your home. "Simple upgrades are quite impactful and can not only increase the value of your home, but also provide the biggest return on investment," says renovation expert Jean Brownhill, founder of Sweeten. "These types of projects update what's old or no longer working on a smaller-scale."
Curious what kinds of easy DIY home projects will earn you more moolah in the long run? From painting your kitchen cabinets to replacing your medicine cabinet, here's what Brownhill has to say.
1. Update your kitchen cabinets.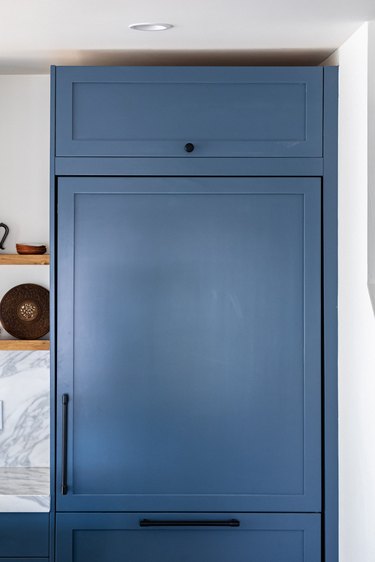 For many home buyers, the kitchen is a crucial factor when deciding on whether to purchase a particular house. Additionally, Brownhill says the kitchen is often in the line of sight as you enter a home, so it's very important to focus extra attention there when renovating. "Refurbishing the cabinet doors by simply sanding and repainting the existing surface is easy and budget-friendly," she says. "Or you can choose to replace the doors while leaving the interior boxes in place."
2. Switch out your kitchen hardware.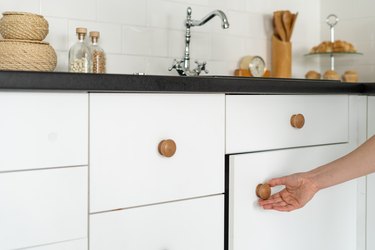 According to Brownhill, replacing old cabinet knobs and drawer pulls with modern hardware can make a big impact in a kitchen. "New hardware and fixtures are small changes that make a difference," she explains. "Removing outdated trends helps simplify the space so that buyers aren't distracted by them."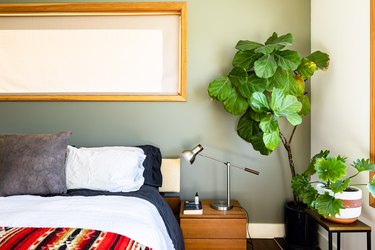 In addition to upping your home's aesthetic appeal, Brownhill says painting your bedroom can help your home sell faster — and for more money. "Many homeowners can repaint themselves, but sometimes, it's worth calling in the pros," she says. "Cover up bright or unusual colors with whites or neutrals. These hues make it easier for potential buyers to visualize how they'd make the space their own."
4. Replace your bathroom medicine cabinet.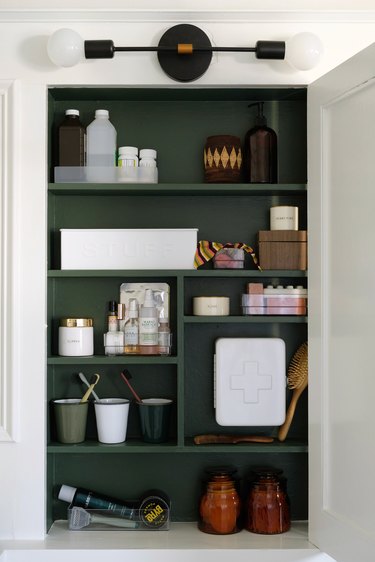 After the kitchen, Brownhill says that bathrooms are the most important space to buyers in the home. "The easiest and most affordable way to update a bathroom is to change out the medicine cabinet for a newer model," she says. "Look for a clean-lined style with plenty of storage, to make your bathroom appear modern yet functional."
5. Upgrade your bathroom vanity lights.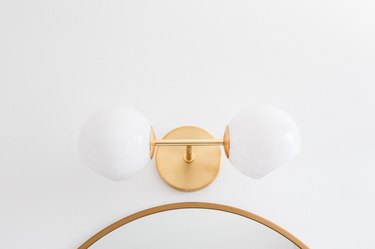 If the vanity lights in your bathroom haven't been replaced since the 1980s, Brownhill recommends swapping them out with better looking ones. "You don't need to go high-end; there are plenty of good-looking options at big box stores," she says. "We suggest picking a versatile style, with clean lines and a classic finish, that will appeal to a range of buyers."
6. Paint the exterior of your home.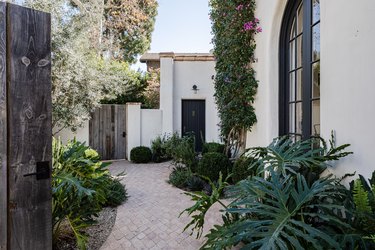 You can always count on a fresh coat of exterior paint to draw potential buyers to your home. "Don't forget to consider curb appeal," Brownhill says. "You still need to get the buyer to enter the front door. Repainting the house exterior presents the house in the best light." If you're unsure about what exterior paint color to use, she recommends a light gray or an equally warm neutral that's clean, inviting, and versatile.