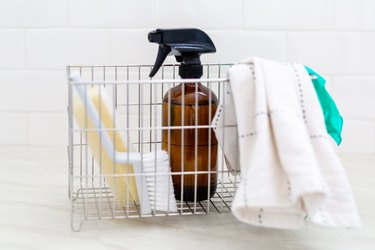 Squeaky is all about the borderline genius hacks and ideas that keep literally every inch of your space pristine.
Things You'll Need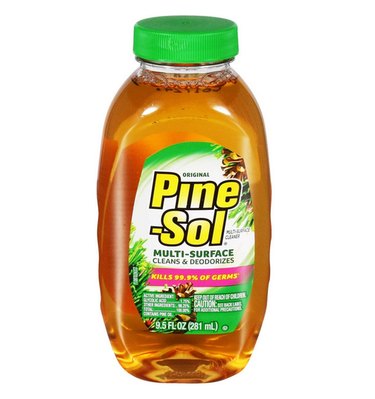 How to Use Pine-Sol as a Disinfectant
WARNING: Do not use Pine-Sol on porous stone surfaces. It could cause damage to the stone.
Step 1
Add Pine-Sol to a clean spray bottle. This step is absolutely optional, but makes using the Pine-Sol much easier when applying to surfaces.
Step 2
Wipe any surfaces clean of dirt and debris using a damp cloth.
Step 3
Spray Pine-Sol liberally on hard, non-porous surfaces. If you don't want to use a spray bottle, you can apply Pine-Sol directly to surfaces using a sponge or cloth.
Step 4
Allow to sit for at least 10 minutes.
How to Use Pine-Sol to Disinfect Laundry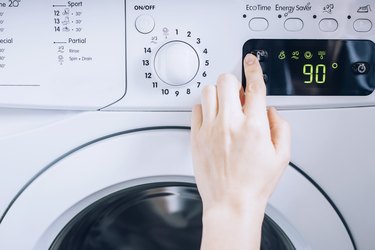 Step 1
Start your washing machine and add one cup of Pine-Sol. If the laundry you are disinfecting can be washed in hot water, then use the hottest setting. For laundry that calls for cold washing, use cold water.
Step 2
Add the laundry and allow to wash clothing.
Step 3
Run an extra rinse cycle to remove the smell.
Step 4
Dry as you normally would.
How to Use Pine-Sol to Disinfect Floors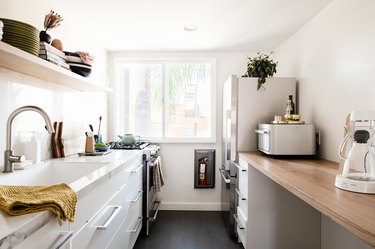 Pine-Sol is most widely known for cleaning floors, and it's a great way to disinfect them, too.
WARNING: While Pine-Sol is great for most flooring, it is not recommended for unfinished, unsealed, unpainted, waxed, oiled, or worn wood flooring.
Step 1
Sweep or vacuum floors to remove debris.
Step 2
Add 1/4 cup of Pine-Sol to one gallon of water.
Step 3
Add a mop to the water, then wring out. Do not mop floors with a soaking wet mop. The mop should be damp.