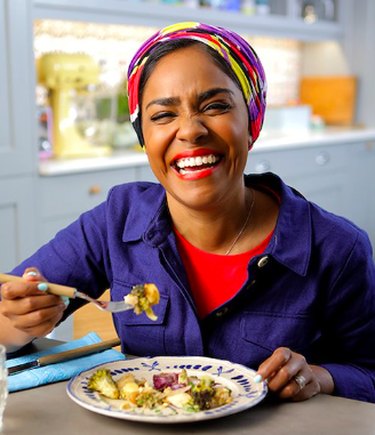 Oh, the holidays. While it's (usually) quite lovely to spend some time with your family, you might need a little bit of a breather at some point — or something to occupy your downtime if you're staying home this year, given the pandemic. Cue a food-show-watching marathon!
We've rounded up our favorite food-related shows, so whether you're in the mood for an old reliable or you need to catch up on the latest season of a new hit series, there's a program on our list for you.
1. ​The Great British Bake-Off​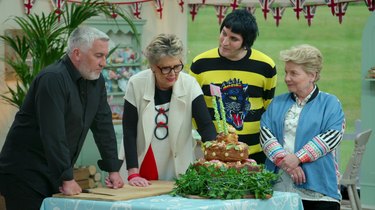 Season 11 of this British cult-favorite just debuted in October, so if you haven't had a chance to watch it, the holiday break is perfect! And if you've never seen the show, get ready for 100+ episodes of pure delight. The premise is simple: Amateur bakers compete to become the best baker in the U.K. The show is incredibly addictive and endearing, thus perfect for a holiday binge.
2. ​Anthony Bourdain: No Reservations​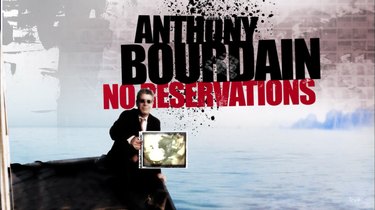 The loss of Anthony Bourdain in 2018 was a devastating blow to food lovers and travelers across the globe, but we're grateful that his legacy lives on in his books and TV shows. Though his first journey into television was with the show ​A Cook's Tour​, it was ​No Reservations​ that transformed the chef into a household name.
You might not be able to fit all 142 episodes into your holiday break, but you can definitely carve out some time for highlights. Need more Bourdain? Don't miss ​Parts Unknown​, his final TV show.
3. ​Amy Schumer Learns to Cook​
While you were making sourdough during the pandemic, Amy Schumer was making latkes, poached eggs, lamb sliders, and panzanella salad. The comedian and her James Beard Award–winning husband Chris Fischer produced this self-directed cooking show over the course of lockdown (with help from nanny extraordinaire Jane). Naturally, you can expect plenty of laughs through its two short seasons of four episodes each.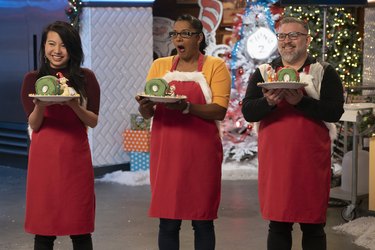 Another competition show, ​Nailed It!​ follows amateur bakers as they tackle complicated challenges, from making a ​Black Panther​–themed cake to a baked bust of Napoleon Bonaparte. Best of all, there are two special holiday seasons in addition to the four regular ones — don't miss the episode where they make an edible ski scene — so you can really keep to the wintry spirit.
Though it debuted more than 20 years ago — all the way back in 1999 — ​Good Eats​ is a classic cooking show, hosted by the ever-quirky Alton Brown. Per Brown, the show is a mix of Julia Child, Mr. Wizard, and ​Monty Python​, meaning that while its content is legitimately educational, there's a fair amount of kitschiness and silliness involved, too. The original run of the show ended in 2012, but it was relaunched in 2018 as ​Good Eats: Reloaded,​ which is now heading into its third season.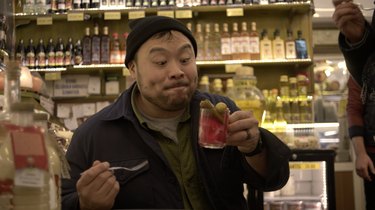 Longing for travel? Indulge in a little food history lesson through David Chang's ​Ugly Delicious​, which investigates a single dish per episode, educating viewers about its regional origins. Enjoy celeb appearances from the likes of Aziz Ansari, Ali Wong, and Padma Lakshmi along the way.
Who ​isn't​ enamored with Ina Garten? The sweet chef has been producing her incredibly soothing television show where she whips up multicourse meals for friends, family, and her beloved husband Jeffrey since 2002, and she's showing no signs of slowing down. In fact, even though the pandemic might've halted production for a bit, Garten was still game to film a clip — a hilarious cocktail recipe that calls for vodka, lots of vodka.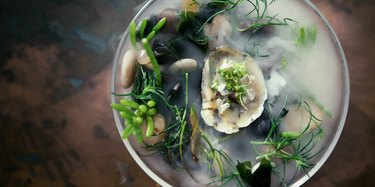 ​Chef's Table​, Netflix's very first original docuseries that premiered in 2015, is not just an interesting deep dive into the work and lives of some of the world's foremost chefs, it's also a beautiful example of filmmaking. And it's a very worthy follow-up to creator David Gelb's acclaimed documentary ​Jiro Dreams of Sushi.​
The original show currently has six seasons, and there have since been two spin-offs: ​Chef's Table: France​, and ​Chef's Table: BBQ​, the latter of which launched this past September.
9. ​Nadiya's Time to Eat​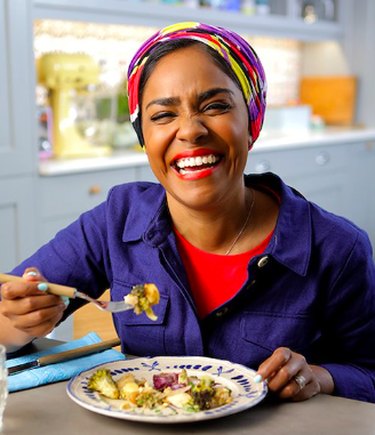 You might recognize Nadiya Hussain from season six of ​The Great British Bake-Off​ and she's just as lovely in her Netflix show. She shares easy recipes for busy people and also goes behind-the-scenes to look at how some of the most popular food items are made.