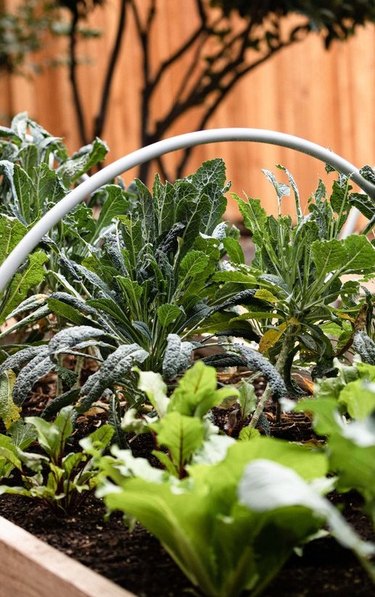 So you want to start your own vegetable garden. If you're worried about starting the project when cooler weather is imminent, let's set the record straight: You can extend the growing season well into the fall (even if you have a less-than-green thumb) if you just follow a few pointers.
The main secret? Choosing the right crops — whether that's broccoli, Brussel sprouts, collards, cauliflower, cabbage, or romaine green lettuce — for your climate.
For now, we'll leave you with another hugely important tip: Make sure you're feeding your plants. Yes, plants need to eat too, and giving them balanced plant food like Miracle-Gro® Shake 'n Feed® Tomato, Fruit & Vegetable Plant Food adds vital micronutrients to old garden soil and helps kickstart growth when you add it right away during planting.
Take those two steps, and you'll be well on your way to a lush, bountiful garden — and fresh fall veggies on your plate.