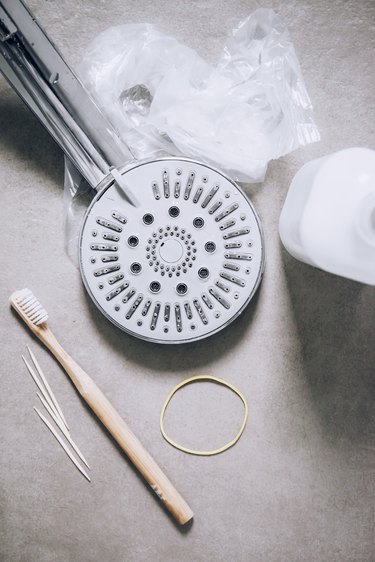 Squeaky is all about the borderline genius hacks and ideas that keep literally every inch of your space pristine.
Cleaning is not necessarily the activity we all look forward to, but if we want a germ-free, dust-free, and dirt-free home, we've got to do it. Every week, if not every day. So, here are 7 smart hacks that will make cleaning quick and easy.
1. Use Tongs to Clean Window Blinds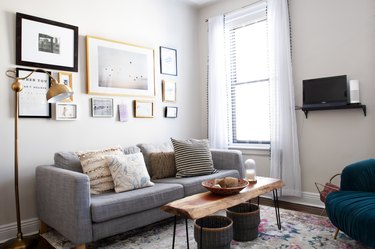 Cleaning blinds can be a major pain, but it doesn't have to be. To make cleaning mini blinds and wood blinds easier, you'll need a pair of kitchen tongs, a microfiber cleaning cloth, and a couple of rubber bands. Simply cut the microfiber cloth in half, wrap a half piece around each of the tongs, and secure them with rubber bands. To clean, place the tongs on each row and squeeze closed while moving from one side to the other. The microfiber cloths will grab dust and debris as you move along. Repeat until each row of the blinds are clean.
2. Use a Pillowcase to Clean Fan Blades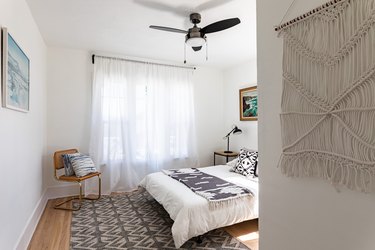 Ceiling fans attract a lot of dust, and cleaning the blades can make a real mess. Instead of letting accumulated dust fall to the floor and onto furniture below, there is an easy trick to try: Take a pillowcase and place it over the fan blade, then press down on both sides as you pull the pillowcase away from the blade, pulling the dust off of the fan blade and into the pillowcase. Done!
3. Use a Lint Roller to Clean Lamp Shades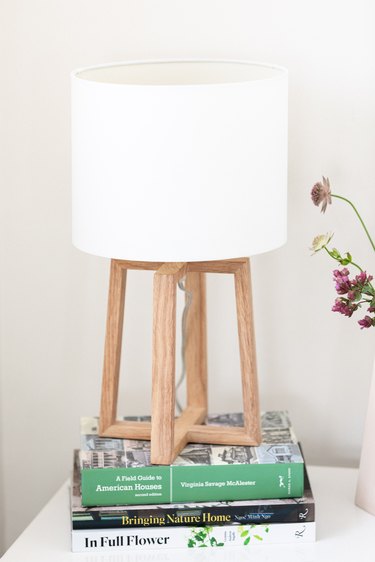 Lamp shades attract lots of dust (and bugs, too), but can be delicate, so you need to handle with care. To clean your lamp shades without damaging them, use a lint roller. Start by turning the lamp off and allowing the bulb to cool. Then, simply place the lint roller at the top of the lamp shade and roll it toward the bottom, collecting any dust and debris as you go. Repeat going around the lamp shade and on the inside of the shade as well until all dust is removed.
4. Clean Shower Heads Using A Plastic Baggie and Vinegar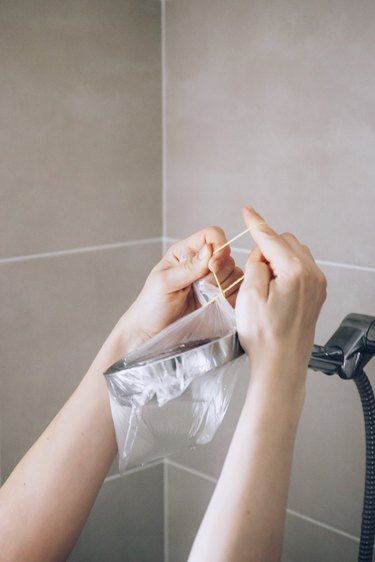 The jets in your shower head can become clogged over time, which makes them less efficient. To get those jets clean, fill a small baggie with distilled white vinegar and secure it onto the shower head using a rubber band. Allow it to sit for 15 to 30 minutes, then remove. Give the jets and shower head a quick scrub using a toothbrush, then rinse with water. Your shower head will work so much better. This hack works great on kitchen and bathroom faucets, too.
5. Use Vinegar and Baking Soda to Clear Clogged Drains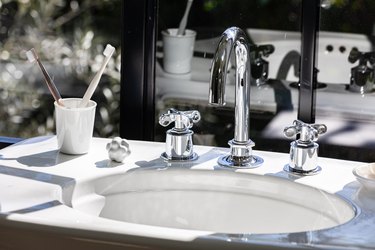 Got a clogged drain? This easy trick will work to unclog lightly stopped-up drains and get them moving again. Start by running a little hot water. Then, add one cup of baking soda. Next, add one cup of distilled white vinegar. Allow the mixture to bubble for a few minutes, then flush with hot water. The chemical reaction that happens when the vinegar hits the baking soda will move the mixture down the drain, loosening any grease and debris that may be clogging the sink. (If you need to deodorize your drain, try this DIY refreshers.)
NOTE: This hack will not work on major pipe blockages.
6. Use a Used Dryer Sheet to Remove Dust from Furniture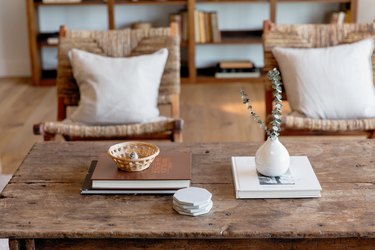 Once you've used a dryer sheet for your laundry, you can set it aside to use again to dust your furniture. An old dryer sheet still has static cleaning properties and will grab dust onto the sheet instead of just moving dust around. Simply take a used sheet and wipe it across any dusty surface, and then discard once you are finished.
7. Use Newspaper to Get Streak Free Windows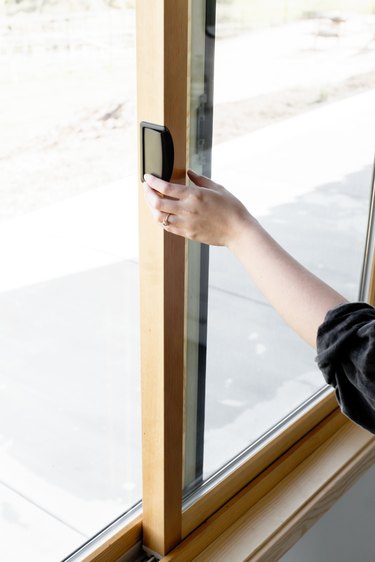 When cleaning windows, instead of using paper towels to wipe your windows down, use old newspaper. Start by spraying your window or mirror with your favorite cleaner, and then use a piece of wadded newspaper to wipe clean. The newspaper will absorb the cleaner as you go, and wipes away streaks, too.