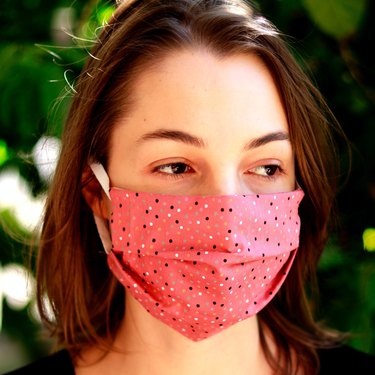 As we continue to adjust to changing times, we keep looking for creative ways to incorporate some self care whenever we can. We've noticed one idea floating around the internet: adding essential oils to your face coverings.
Here are some essential oils you can apply to your face mask or on your skin before putting the mask on. (Just be sure that if you search for others, they are safe to use on skin).
Lavender is both calming and anti-inflammatory. This particular product can be applied directly onto skin or used in a hot shower or bath (for when you get back from running essential errands).
A good sleep mist can help you wind down during an evening walk before you settle down for the day. You can spray this mist right on your face or body before breathing deeply. (And then spray it again on your pillow when you get home and are ready to sleep).
This blend includes black obsidian stone, sage, eucalyptus, rosemary, mint, blood orange, and lime for a dose of "positive energy." Apply this behind the ears right before you loop your face mask on.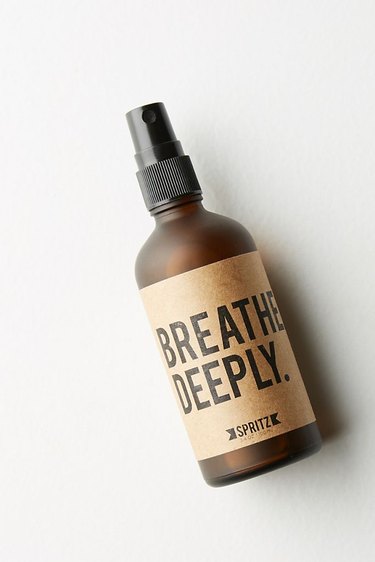 Made with ingredients like purified water, organic peppermint, organic eucalyptus, and organic lemon, this Breath Deeply blend can be sprayed directly onto your face and body (as well as linens).
We could all use some stress relief right about now, right? This blend boasts a mix of "woods, herbs, and a touch of floral." Roll on to your temples or inhale before placing your mask on for some calm.