If these times have taught us anything, it's that pre-pandemic, none of us had been properly cleaning our homes. Hopefully, you hit the grocery stores before the shelves were wiped of all antibacterial cleaning products and you've been dutifully using them to wipe down countertops, door handles, surfaces — anything you're touching regularly.
But are you sure you've been using your products correctly? This is important: You MUST read the instructions of your antibacterial cleaning products. For example, Method's Antibac All Purpose Cleaner requires that you spray the surface, then let the solution sit for 10 MINUTES before wiping: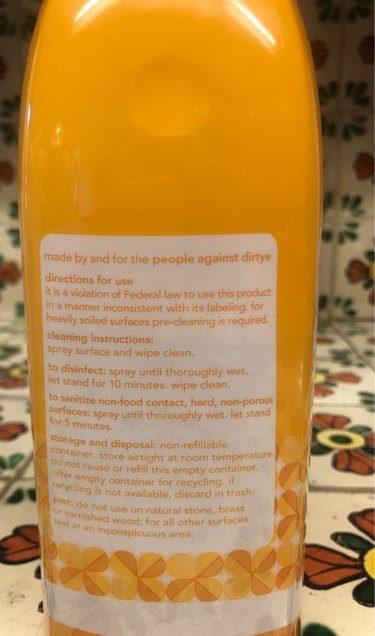 It's easy to make mistakes with other surface products like antibacterial wipes, which tend to leave a lot of dampness behind. A) Do not follow up with paper towels to wipe up the remaining moisture. Let it sit. And B) Most products need to sit for 15 seconds. See instructions, for example, of Target's Up & Up Disinfecting Wipes: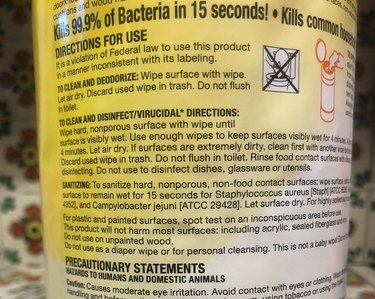 The lesson here is you must read your antibacterial product's instructions and follow them exactly if you want to actually kill germs and viruses in your home.