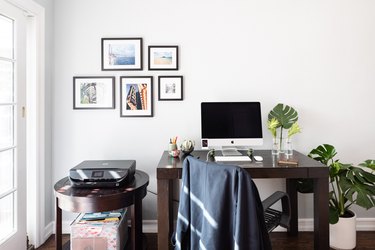 It's a strange time right now and if you're staying at home for a significant amount of time, it can be hard not to feel, well, lonely. And as much as we love the internet for keeping us entertained, sometimes you need to get your mind off all the chatter.
1. Gardening
Now's a great time to check in on your garden — or potentially start a new one. Earlier this year, Professor Tim Kendall, the National Clinical Director for Mental Health at the NHS (the UK's National Health Service), told The Telegraph that tending to a garden can "give people purpose and hope." If you're social distancing, it can also help keep your mind off things. Check your local library's e-book options to read up on best practices if you're a beginner and chat with friends about your new hobby.
2. Live Streaming Events
Celebrities like John Legend and Keith Urban are live streaming concerts specifically for fans during this time. And there are plenty of other things you can do from home to keep yourself occupied, from live otter cams to online classes to live-streamed opera. Check in with your favorite celebrity, museum, fitness influencers, and others on Instagram to see what they might be offering for followers via live video or new content.
3. Zoom Coffee Dates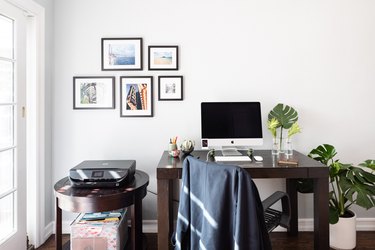 Besides using Zoom for work, you can also use your personal account for after-work hours. If you're feeling sad about not being able to grab a drink or meal with a friend, arrange a time to get a virtual coffee or at-home cocktail with them. If you're feeling fancy, here are a few of our favorite images to use as your Zoom background.
4. Virtual Themed Days
We love this idea from Allison Tan, who created a template for a "Lift Spirits Week" with a different theme for each day. Shared via Instagram Stories, it features a different reason to dress up during the week — and people are already sharing their selfies. The first day, for example, was company/school spirit day followed by crazy socks day. It's a fun way to check in with friends but also people you might not know!
5. DIY Projects
6. Live At-Home Exercise