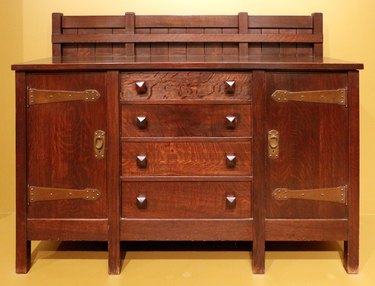 Created in response to the rapid industrialization of Great Britain in the mid-19th century, the arts and crafts movement prioritized craftsmanship over mass production, promoting the decorative and fine arts. While the movement was more of a philosophy rather than a specific aesthetic design style, there were some common threads, such as inspiration from nature and a focus on simplicity.
Though the arts and crafts style permeated multiple fields — from architecture to textiles to jewelry — it made a big impact on furniture. This was especially true in the United States, largely due to the work and writings of furniture designer Gustav Stickley. Let's take a quick look at the different qualities of arts and crafts furniture.
1. Handcrafted Quality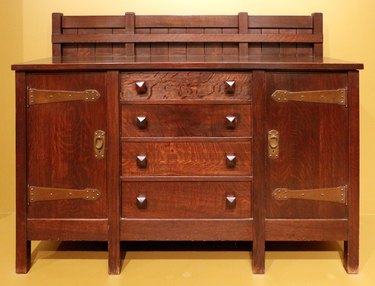 Excellent craftsmanship — ideally completed by hand — is the hallmark of the arts and crafts movement, which praised sturdy construction.
2. Rectilinear Forms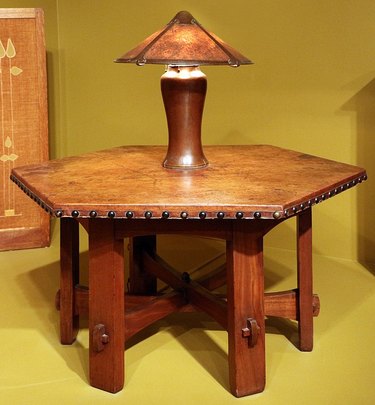 Though the movement drew from nature, curvaceous forms were better left to textile design than furniture design. It's all about straight lines in arts and crafts furniture.
3. Lack of Ornamentation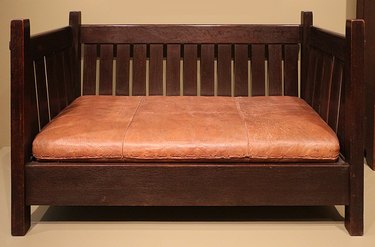 Simplicity and utilitarianism are key when it comes to furniture from the movement. You won't find ornate flourishes here.
4. Stained Wood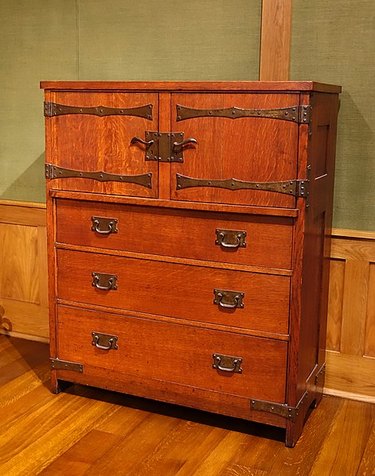 Calling on nature for inspiration, furniture from this era typically features sturdy wood like oak. It's not left natural, but rather stained, allowing a craftsman to perfect the color.
5. Mortise-and-Tenon Joinery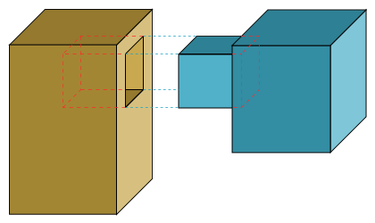 Arts and crafts pieces are not often held together with nails or glue. Instead, makers would create tightly fit mortise-and-tenon joinery in an impressive display of furniture-making skill and attention to detail.
6. Neutral Leather or Natural Cloth Upholstery
Don't expect to see patterned upholstery in these objects. Preferred materials include leather and natural cloth in neutral or earth-tone colors.
---
Stefanie is a New York–based writer and editor. She has served on the editorial staffs of Architectural Digest, ARTnews, and Oyster.com, a TripAdvisor company, before setting out on her own as a freelancer. Her beats include architecture, design, art, travel, science, and history, and her words have appeared in Architectural Digest, Condé Nast Traveler, Popular Science, Mental Floss, Galerie, Jetsetter, and History.com, among others. In another life, she'd be a real estate broker since she loves searching for apartments and homes.