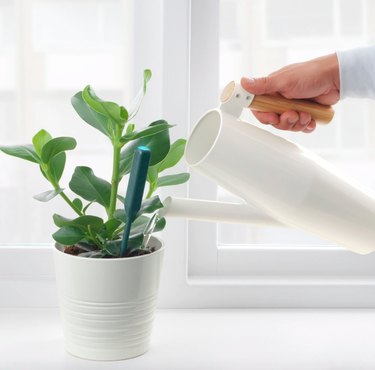 So when we saw that the retailer had launched a new plant accessory, we had to stop everything because, um, hi, this is exactly what we need. Behold the Chilipulver, a battery-operated sensor that flashes to let you know that your plant needs watering. When your plant is thoroughly quenched, the sensor lights a solid blue until it's thirsty again.
How does it know when your plant needs watering? You can set the sensor to three different levels according to your plant's needs: rarely, medium, and often. To make things even easier, these three levels correspond to the types of plants IKEA already sells.
---
Leonora Epstein is Hunker's Senior Director of Content. She has previously served as Executive Editor at HelloGiggles and as BuzzFeed's Deputy Editorial Director. She is the co-author of "X vs. Y: A Culture War, a Love Story" (Abrams, 2014). Feel free to reach out at leonora@hunker.com.