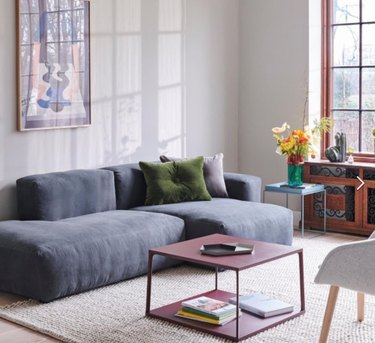 The more time we spend at home these days, the more we hope to tackle those long overdue home projects. And while cleaning closets and organizing the pantry feels super productive, it's also okay to take a break, relax on the sofa, or browse your fave modern furniture stores online.
In fact, being home can force us to take a good long look at our furniture (while we're eating on it, binging shows on it, and Zoom-ing from it). Maybe a refresh or rework in the spaces we love with a few modern pieces is way overdue. And yes. There are a plethora of mass-produced modern options out there. However, there are some smaller modern furniture stores you can also consider. It's hard to find them all, but we're here to help.
If you're a fan of all things modern or just want to change your boho tune, here are 10 of the best modern furniture stores. You can browse and shop them all from the comfort of home.
1. The Future Perfect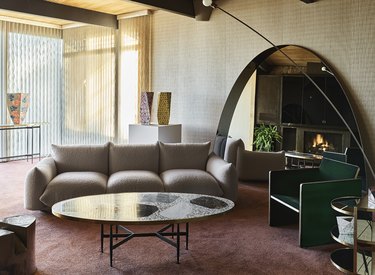 When it comes to modern decor, sometimes you need to explore a little beyond your budget for instant inspiration. Brooklyn-based The Future Perfect is as dreamy as it gets. Whether you're ready to splurge on a minimalist piece or just need fresh ideas on how to style a modern sofa, this shop has you covered.
2. Schoolhouse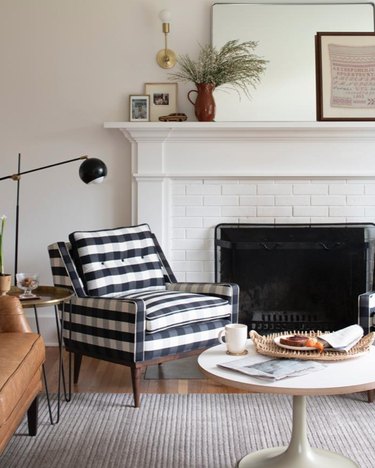 Founded in the Pacific Northwest by Brian Faherty, Schoolhouse is all about creating modern heirlooms the old-fashioned way. From vintage living room sets to seriously cool light fixtures, prices are reasonable. And you get the bragging rights for owning something handmade.
3. Prevalent Objects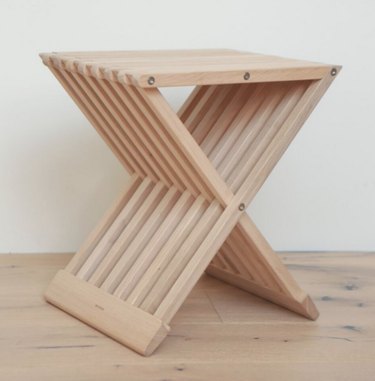 4. Novogratz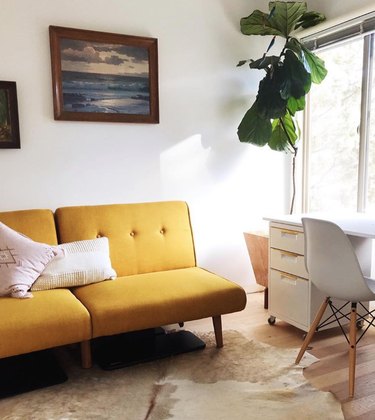 5. Blu Dot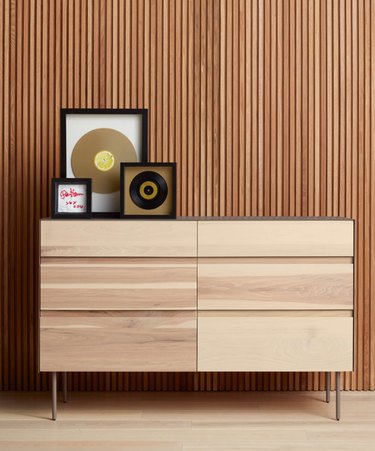 Oh Blu Dot, how do we love thee? Let us count the billion ways. Minneapolis-based with stores throughout the United States, Blu Dot is a one-stop-shop for the modern home. Every room can stand for a Blu Dot piece, and the dressers are especially good.
6. Matters of Space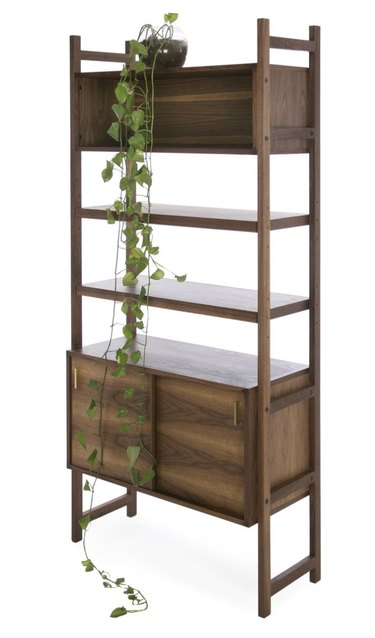 7. Modernica
This is an ode to Modernica and its semi-annual sale. If you're looking for stellar outdoor pieces, your search is over. The vast collection available online consists of modern, California-made pieces. And you can find midcentury Scandi pieces at many price points, too.
8. Hay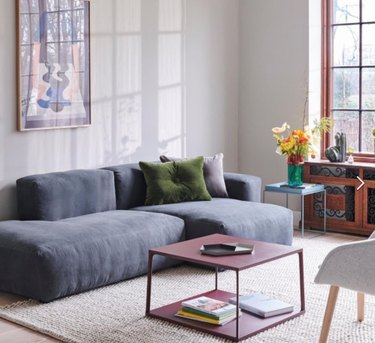 Hay you! Founded in Denmark, this modern furniture store believes everyone deserves good modern design, and we agree. Hay works with designers from around the world to create unique and thoughtful pieces. You can redesign an entire room with its items and not break the bank.
9.  CB2
We love CB2 for making shopping for modern decor accessible and less intimidating. From sleek kitchen seating to the best marble decor, the site even features the Ferrer Vintage collection for those of us who may want to mix some old with the new. CB2 offers chic modern style for the budget-minded. We're all on board for that.
10. Amsterdam Modern
If you're ready to go deep into your search for some amazing modern furniture, now is the time. Amsterdam Modern is the place. Filled with items from all corners of Holland, the store specializes in vintage midcentury modern, like this stunning dining room collection. It also offers a small collection of affordable new vintage-inspired pieces, too.