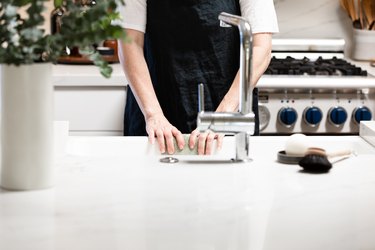 Squeaky is all about the borderline genius hacks and ideas that keep literally every inch of your space pristine.
If you're short on time or energy, there are three daily things you can easily do to make your entire home look and feel clean ... at all times. This way, you're always ready for drop-in guests, and you won't have to be stressed about wasting your weekend doing chores. These quick tricks will help your home feel clean and clutter-free.
Clean and Put Away the Dishes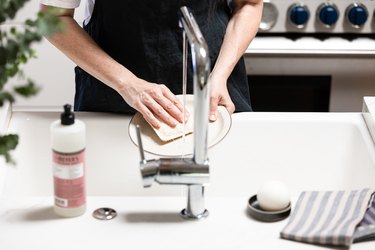 Dirty dishes can pile up quickly and cause unwanted odors that will attract unwanted pests. A sink full of dirty dishes also just looks messy. If you have a dishwasher, this task can be majorly simplified just by changing your habits. Instead of piling dishes in the sink, try to get in the habit of loading them straight into the dishwasher as you use them. For this to really work, you'll want to get any family members or roommates on board as well. By loading the dishwasher as you use dishes, you keep them from piling up and can run the dishwasher at the end of the evening or once it's completely full. If you don't have a dishwasher, try to get in the habit of hand washing and drying dishes as you use them. There are lots of trendy and attractive dish drying racks available now so you don't have to dry each dish by hand if you'd rather have them air dry. Whether you use a dishwasher or hand wash your dishes, get in the habit of putting them away once they are dry. This will help you really grasp the routine and it typically only takes a few minutes even though it's one of the most dreaded cleaning tasks.
Declutter and Wipe Down Countertops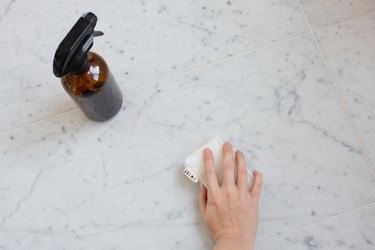 When there are lots of items on your countertops, it's hard to clean them properly and remove all of the food particles. The best way to keep your countertops decluttered is to have dedicated spaces for anything that you need to store on your counters. For instance, you can store cooking utensils in a large crock, store your kitchen brushes or sponges in a dedicated cup or dish, and if you must store mail or other paper materials, store them in a basket or container.
To keep your countertops clean and bacteria-free, use a multipurpose cleaner that fights bacteria or disinfecting wipes to wipe down your countertops after cooking, prepping meals, or placing any food items on your countertops. This will help keep them clean, prevent cross-contamination, and keep your countertops from being gross and sticky as well.
Vacuum or Sweep Floors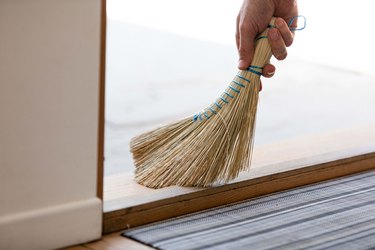 Keeping your floors relatively clean will help your home feel so much cleaner! While it isn't necessary to break out your vacuum cleaner daily, it's good to run a quick stick vacuum or dust broom (like Swiffer) to remove pet hairs, crumbs, dirt that has been tracked into your home from outside, and dust.
Cleaning these three things daily will make your home feel clean and less stressful, and once you've started the routine of cleaning them, it will take less than 20 minutes daily!