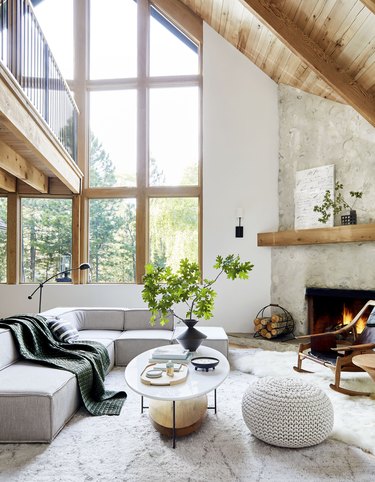 Fall is finally here. After months of predicting the season's hottest trends and coveting the latest cold-weather appropriate wares from our favorite home retailers, the time to swap our lightweight linen throws with chunky knit blankets has arrived. And, honestly, who better to inspire a seasonal refresh than the pros (a.k.a. interior designers who style stunning interiors for a living)?
Ginny Macdonald: Layer textiles in rich tones.
"When fall time comes, I like to bring extra layers and textiles into my house, especially in the living room and bedroom. I also like to switch up the colors to bring in richer tones to match the change of season."
Leanne Ford: Embrace earthy hues.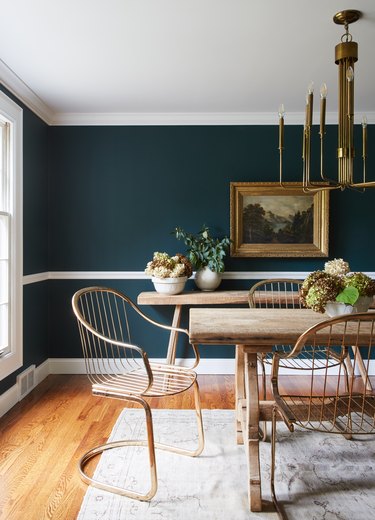 "I love playing up spaces that have beautiful natural colors on the walls, like PPG's Night Watch or Willow Springs. I love how whites and earthy tones are timeless and transcend seasons and trends. When using these colors, I often incorporate thick, woven throw blankets, wood tones, and candles to give the space some warm lighting."
Shea McGee: Bring on the candles.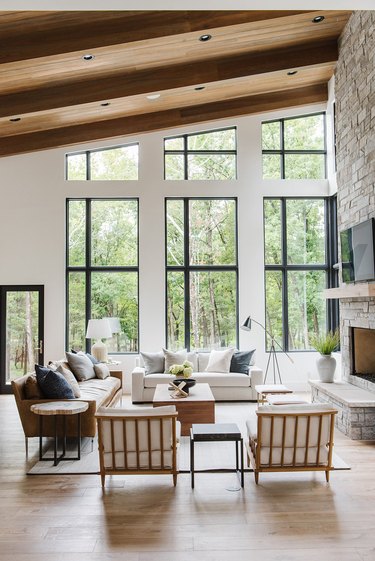 "As soon as the leaves start to fall, I find myself reaching more and more for candles in my home — especially when I know I'll have guests coming, as it's an easy way to help them feel more at home. I love the way a good candle can set the mood in a space and make everything feel cozier and more intimate."
Becky Shea: Layer, layer, layer.
"Bring out those cozy blankets, change the scent of your candles to more musky smells, change your light bulbs to warmer lighting (I recommend these Phillips Hue bulbs because you can adjust temperature/color without changing the bulb), pick up a beautiful bundle of dried flowers, and add a couple of neutral gourds for texture."
Emily Henderson: Reach for chunky, neutral-toned textiles.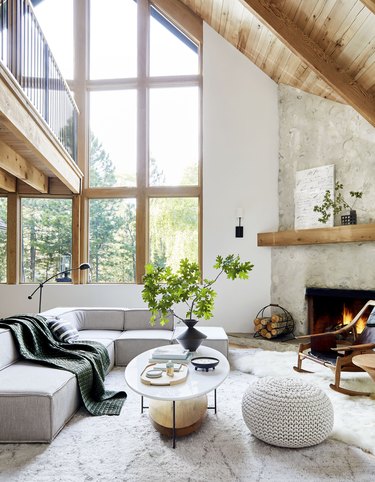 "I am a big believer in cozy, chunky, neutral-toned textiles for fall. Is it revolutionary? No. But boy, does it make it feel like fall fast when you have a big soft blanket draped over your sofa, nearly begging you to get wrapped up in it."
---
Megan Beauchamp is a writer and editor in Los Angeles. Her writing has appeared in MyDomaine, House Beautiful, Bustle, and Brit + Co., among others.