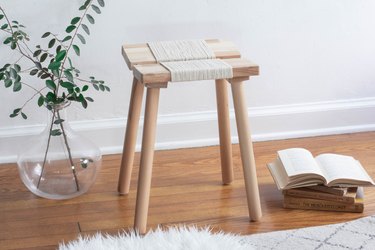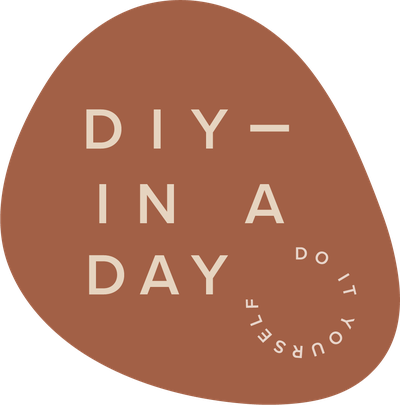 DIY in a Day brings you step-by-step instructions for easy projects that will spruce up your space — within 24 hours (or less!).
As unabashed fans of the Danish home brand known as HAY, we find ourselves completely smitten with their collection at IKEA. In fact, one glance at the Ypperlig stool, with its minimalist lines and unique v-shaped seat, had us adding it to cart without concern or contemplation — especially with its under-$30 price tag. But as you know, we're constantly dipping our toes in the DIY pool, tinkering with and hacking IKEA products to add that little something special to make it our own. In this case, wrapping the seat with cotton cord adds a touch of texture that would bring a bit of organic sophistication to any room.
Step 1
Assemble the stool according to the package's directions.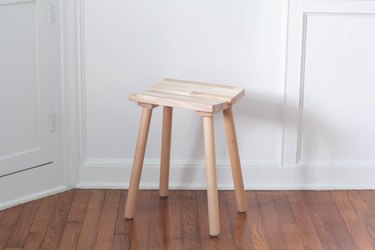 Step 2
Cut a length of cotton cord that is approximately 15 to 20 feet long. This length makes it fairly easy to wrap around the stool without the cord getting tangled, and it's also small enough to fit through the center opening (as the spool is too large).
Step 3
Flip the stool over so that it's upside down.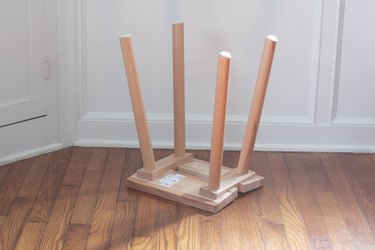 Staple one end of the cord to the bottom of the stool, right up against the brace for the legs.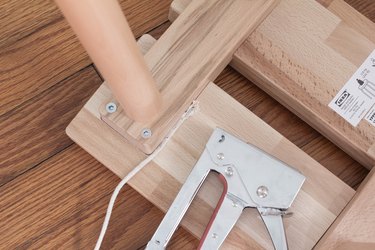 Step 4
Turn the stool right side up, and pull the cord around the side and up over one side of the seat portion. Feed the cord back through the center opening.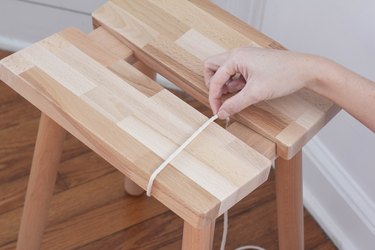 Now continue wrapping the cord in this manner around the seat, making sure to pull it as tight as possible as you wrap. Keep pushing the rows close together to avoid leaving any gaps.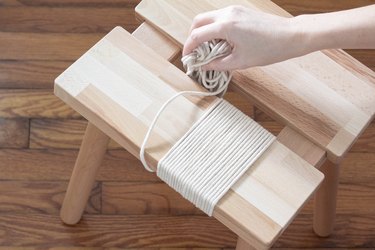 Step 5
When you get to the end of the first piece of string, staple it in place on the underside of the seat.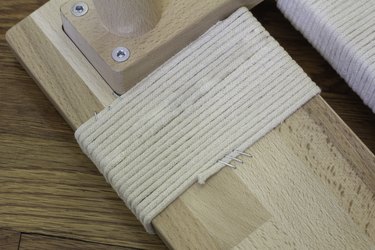 Then cut another 15-to-20-foot piece of cord, and staple one end right next to the where the first piece of cord ended.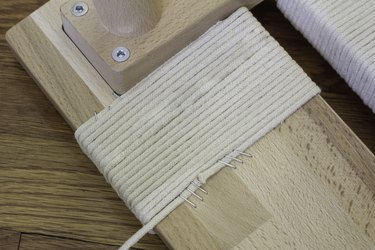 Step 6
Continue wrapping the seat in sections, stapling each section of cord on the underside of the seat. When you get to the end, secure the last piece of cord against the opposite leg brace, the same way you did with the first piece of cord.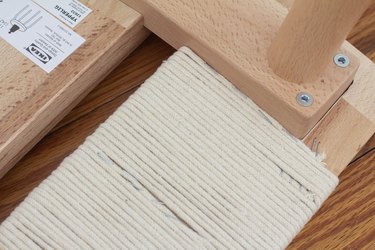 Once you finish wrapping the first side of the seat, repeat the process to wrap the second side.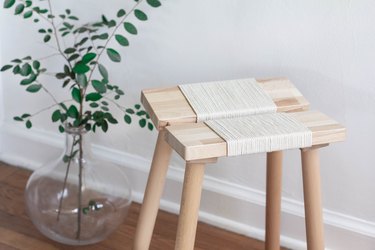 Et voilà, you've created a luxe new look for your under-$30 IKEA stool that would will add style and texture to any spot in your home.