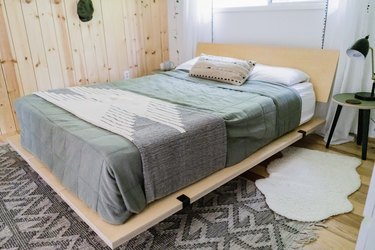 While we're always keeping an eye out for design news and product drops, we also love to see how pieces actually look in an IRL space. Direct-to-consumer brand Floyd continues to expand its product offerings, and we recently came across an Airbnb space outfitted with some of their pieces.
Husband and wife duo Sarah and Reed Duane run the design firm Arbor & Co and we've previously written about some of their projects. In the fall of 2018, the duo posted a tranquil, nature surrounded chalet in Mt. Hood on Airbnb — and we wanted to learn more about the design of the space.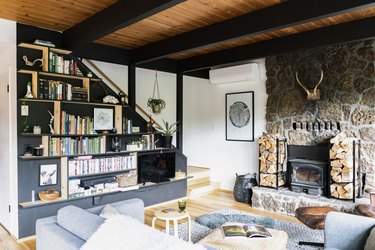 Built in 1977, the space has an instantly relaxing vibe thanks to a natural wood ceiling and natural stone fireplace with an original wood burning stove. With three bedrooms and two baths, it can accommodate up to six guests. The living room space looks rustic and inviting, and is filled with books to cozy up with during chilly nights. The built-in bookshelf was inspired by the couple's visits to Norway.
Whenever you do decide to spend some time outside, the deck offers some great views of the natural elements around you.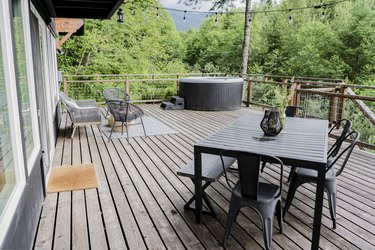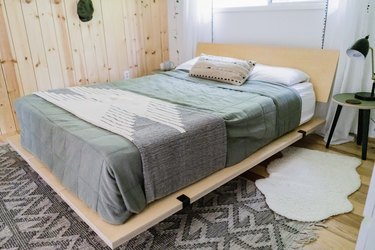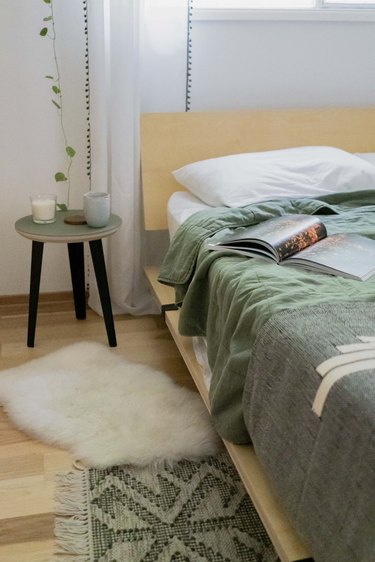 The couple became interested in Floyd furniture after seeing some pieces at the Hunker House.
"We love it because it's minimal, easy to put together and fits our Scandinavian design vibes," Sarah says. "Also, we love the tone of the wood and clean lines in the design."
The kitchen space — outfitted with West Elm bar stools — is a great space to cook a meal or grab a quick snack before heading outdoors again.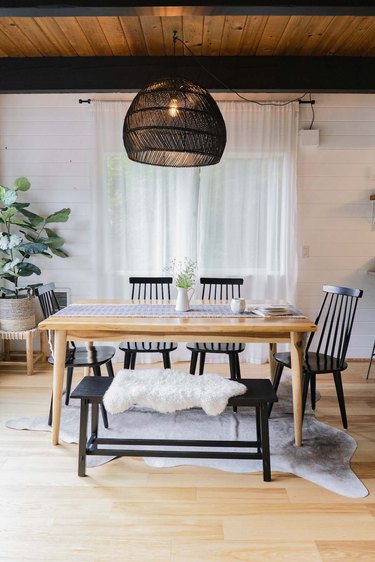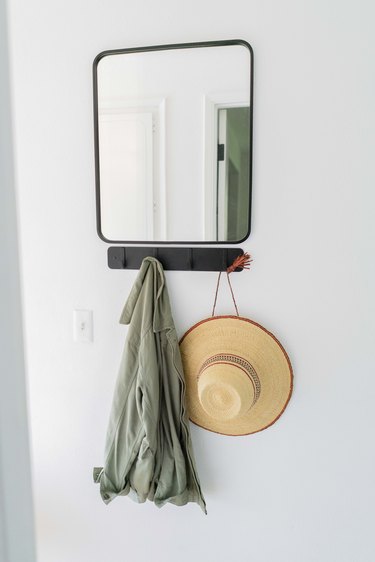 The couple also likes to do some vintage shopping and add artwork they love, like pieces from Cash Color, to the space.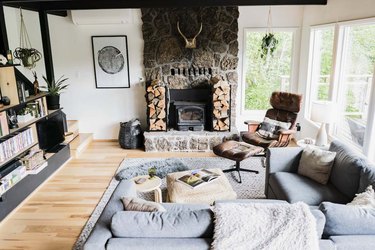 Visitors usually flock to the Airbnb most often during the winter, because of the close proximity of ski resorts on the mountain. Bookings start at $185 a night.