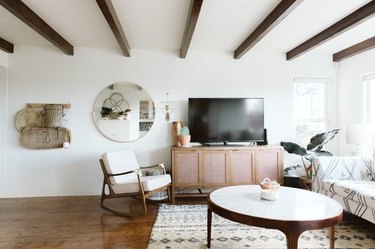 The way that pop culture tells it, most people want to leave a small town and hit the big city to pursue their dreams. But what happens when your journey takes you the other way around?
It's not so unheard of anymore, particularly with rising rents across the U.S. According to Zillow, the median monthly rent has risen 2.7% year-over-year. New York County and San Francisco County, according to Realtor.com, have hit such high costs that renting might be the only option. The median listing prices are around 266% higher than "the national median of $300,000." Yet the desire for a house is there: Zillow reports that 45% of renters in 20 of the largest metropolitan areas would rather own a space.
Many of the people we spoke with pointed out some of the same pros and cons. Smaller towns and cities have less traffic. On the other hand, some of them have less diversity than big cities. But that doesn't meant the move is always an easy one. Here's what each person had to say about their move, and whether or not they recommend it to others:
Kasey
Original location: Los Angeles, California (Population: 3 Million)
New location: Baltimore City (Population: 602,495)*
I moved to Greenford, Ohio briefly after living in Los Angeles to take care of my ailing grandmother and mom, and go back to school. I lived with my parents but I was certainly eyeing rent and even considering purchasing a home. Buying a home and renting about 20 miles north, in Youngstown, which had become a booming metropolitan area with a lot of amazing new businesses, was roughly $45,000-$60,000 for a house.
Living in Los Angeles and saving money to put a down payment on a house and take out a mortgage was nearly impossible. The urban sprawl was starting to affect areas which were once more affordable. As I was in my early thirties, I decided to suck up my pride and just move to a smaller town.
The Move
After finishing graduate school, I moved to West Los Angeles into a townhouse with my boyfriend at the time and a few roommates. It was a three-bedroom, three-bathroom, around 1,500 square feet. The entire cost was somewhere around $2,100 a month (not including utilities), and we paid $775. We stayed in the West Los Angeles/Venice area for the next five years in a few rent-controlled apartments. Eventually, we moved into his parents' condo in Venice with his younger sister, renting from his parents while they lived in Upstate New York. They charged us the same amount as our previous apartment on Venice Boulevard, which was around $1,450.
I'm currently living in Baltimore County, about 7 miles outside of the city. I live in a two-bedroom, one-bathroom apartment with my roommate, and rent is $1,780 a month, and will increase to $1,818 a month come August when our year is up. She is moving out, and I am considering moving closer to downtown, where I could easily rent a one-bedroom, one-bathroom apartment for $700 a month.
Wise Words to Consider
It seems there is this underlying stigma when moving to metropolitan areas — that you have to do a lot of research: look into crime rates, check and see if there is public transit nearby, and if there are street lights or well-lit sidewalks. But the same issues apply in small towns. I didn't have street lights. Sidewalks are non-existent. To get to the nearest public transit, you have to drive 20 miles into the city (Youngstown), and even that public transit is rather limited. The crime rates are very bad and everyone knows your business. But those things get swept under the rug because of the aesthetic of country/small town living. I would say: sure, move to a small town, but do your research.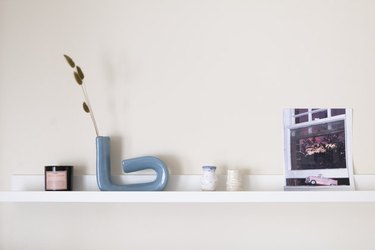 Victoria
Original location: Miami, Florida (Population: 470,914)
New location: Boulder, Colorado (107,353)
In Miami, I lived with my family rent-free while I was going to graduate school. My move happened because of my partner — his daughter lives in Boulder, Colorado with her mother. He wanted to make the move and I followed. In Boulder, we live in a two-bedroom apartment home that we rent. Boulder is not very cheap; the prices are comparable to Miami's rising rent costs because of how many tech companies are currently in Boulder. We currently pay around $1,490 in rent.
Making the Decision
Affordability really wasn't a factor in my decision. I decided to move because of my partner, but also because I found a great opportunity to obtain my state teacher license (which I got 10 months after my move after completing a one-year program). I found a job and the pay is considerably higher in the state of Colorado than in Miami. Boulder is pretty great in regards to nature and tranquility, and although it is a vibrant college town with great music venues and a nice downtown area, I still miss the diversity and big scale cultural events that cities like Miami offer.
But Boulder is a fantastic place to raise children, with lots of parks and recreation for children and other free programs that the city offers. Also, the traffic is so much more manageable and you can get anywhere within the city in 10 minutes or less.
Wise Words to Consider
I would recommend it if there's a plan in place. I wouldn't just move without having some savings available. The upside of living in a small town is: less traffic, access to myriad hiking trails, and just beautiful views all around. It's quiet and there are lots of bike trails. It's easy to get around with a bike.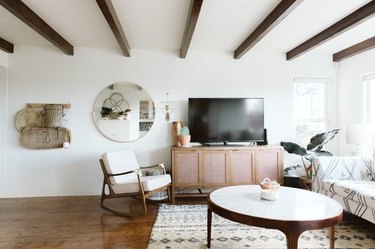 Allie
Original location: New York City (population: 8 Million)
New location: Virginia (population: 54,917)
I actually had a sweet living situation in NYC. I lived with a roommate in her rent-controlled loft in Tribeca. I paid a $300 a month and was able to save money for a down payment on a house. Before that, I lived in a 200-square foot fifth-floor walkup for $1,100 a month. I bought my house in 2009 when house prices were still very low and it had been on the market for a year, so the seller was ready to sell. I was also lucky that my NYC-based job allowed me to work remotely from Virginia.
Making the Decision
The move was totally based on housing affordability. I moved so that I could afford a nice, big yard (with a house) for my dogs. I could never afford more than 1 acre in the New York suburbs and I knew I was going to get more dogs. I moved to an apartment in Leesburg, VA. The plan was to live there for a year and look around to find where I wanted to buy my yard/house.
I chose two towns to look into – Warrenton and Winchester. My realtor sent me a bunch of listings for each. I found my dream house in Warrenton and put in an offer that Wednesday. It was accepted on Thursday. Totally easy peasy. My monthly mortgage on a three-bedroom house with 1.25 acres was around $1,500. I refinanced last year and now pay around $1,300 a month.
Wise Words
You definitely get more house for the money and it is peaceful and quiet out in the country (great for introverts). But you might miss some of the things the city has to offer. For example: progressive, like-minded people, food delivery to your home, foreign films, and a diversity of ethnic cuisines (food other than Italian and Chinese).
Melissa
Original location: Chicago (Population: 2 Million)
New location: Madison (Population: 258,054)
In Chicago, our small one-bedroom, one-bathroom was a little over $1,000 a month but it was a tiny apartment. It had old appliances, and the washers and dryers were constantly breaking down. In Madison, we pay $900 a month for a two-bedroom, one-bathroom house that's about 50% bigger than our apartment in Chicago. We also have a full basement, a full backyard, and parking for our two cars.
Making the Decision
We moved from Wisconsin to Chicago right at the height of the recession (winter of 2010) from a small town because we thought it made sense to be in a bigger city — maybe there would be more jobs there. We planned on being there for awhile. However, we quickly realized things were just expensive — much more expensive than we thought they'd be.
When my husband applied for a position as a general manager at a new upscale restaurant in Madison, and got the job, we decided to move out of the city. We felt like we were actually losing money staying there, as we didn't have very high-paying jobs and were kind of living paycheck to paycheck. Madison offered so much of what we were looking for — the chance to be a bit closer to our families in Northeastern Wisconsin, a stable job for my husband, and a little less day-to-day anxiety with less traffic, less noise, and just more room.
Wise Words
I can't recommend it enough. We've lived in Madison for about five years now, and what we've noticed is a trend that the mid-sized cities are getting so many of the things that only used to exist in big cities — an awesome restaurant and cocktail culture, high-quality art exhibits and theatre productions, and ways to get involved politically. If you're good at what you do in my line of work, it no longer matters where you live. If you have a high-speed internet connection and a conference call line, you can have clients from all over.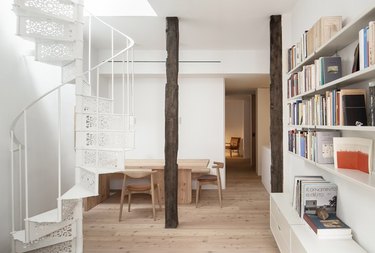 Jill
Original location: Long Island (population: 7 Million)
New location: Westport (2,051)
I received a job offer in New York, and I accepted and packed my bags and left Hawaii, where I'd been living for a year and a half. My company had two offices in New York — one was in Manhattan, the other on Long Island. I decided to move to Long Island and commute to the city as needed. I rented a house two blocks from the beach, close to a surf break and a little bit of sanity. I found a great little house with a yard, garage, and parking for $2,500 a month. It was cheap in comparison to the $3,000 a month I was paying on Oahu.
When I left New York I purchased a home in Bellingham, WA. My mortgage was $900 a month. I then purchased a second home — a cabin by Mt. Baker — and (combined) my mortgages were less than my rent in New York. We recently moved to an even smaller town on the Washington Coast, Westport. We love it! There are only about 2,000 people that live here and life is good. We have 2 acres of oceanfront, I work from home looking out at the Pacific Ocean and my mortgage is $1,600 a month.
Making the Decision
I didn't love living in New York and after two years of working and commuting between Long Island and Manhattan (and Zurich), I compromised with my company and was able to convince them to let me work remotely from Washington State. I was prepared to quit my job if they didn't agree. Honestly, I didn't make enough money to really enjoy New York. I figured, why work this hard to live in a place I don't love?
Wise Words
The thing I miss about the city is definitely the restaurant options! Here, it's pretty limited, but I love to cook and we can go down to the dock and get some local seafood or catch it ourselves. I don't miss being broke, commuting for hours a day, sitting in traffic, looking for parking, and dealing with all the people. My recommendation is to live where you love to be. Maybe you make less money, but the cost of living is likely less so it ends up being about the same.
---
Eva Recinos is an associate editor at Hunker. You can reach her at eva@hunker.com

View Work