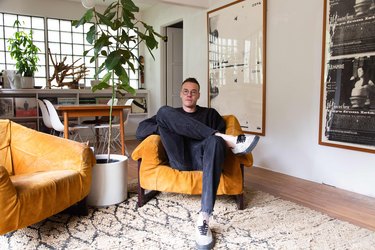 Who: Steven Black
Where: Mount Washington, Los Angeles, California
Style: Spanish modern meets new Moroccan
There are the postcard-perfect LA beaches, the LA of Hollywood Boulevard — and then there's the LA you'll find in the canyons, full of trees, with narrow winding streets. Where canyons feel self-contained and secluded, dotted with the occasional peekaboo view of the rest of the world. And while Laurel and Topanga Canyons are perhaps the most familiar, others dot the hills that define great swaths of LA.
Mount Washington, for one, is a northeast LA enclave full of little canyons. "I describe it as the east side Topanga," says Steven Black, an apparel designer who moved to Mount Washington three years ago. "With Silver Lake and Echo Park pricing out a lot of first-time homeowners, the Highland Park-Mount Washington area really exploded about four or five years ago," he explains. "I was lucky to get in when I did."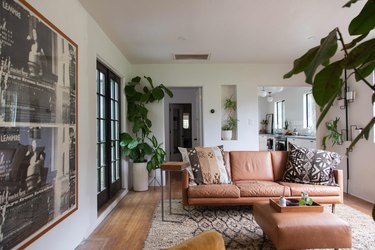 What he found was a 950-square-foot, two-bedroom, two-bathroom home from the '30s, with a 300-square-foot bonus space — one which, despite a hot real estate market, few other people wanted. "I loved it immediately," Black says. "It was too weird for turnkey sale and too nice for someone to come in and flip."
While he kept the clean lines and Spanish built-ins, Black, alongside his father, renovated much of the space over the course of three months.
"I saw that by moving a few doorways, opening some walls, and changing the flow of the space, it could really be amazing," he says.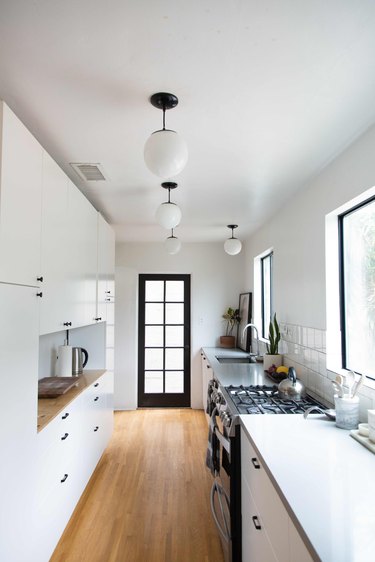 Black changed the entrance to nearly every room, renovated the kitchen and bathrooms, and created a way to access the back patio directly. "That was the first thing, to make the exterior space feel like a part of the home," he says.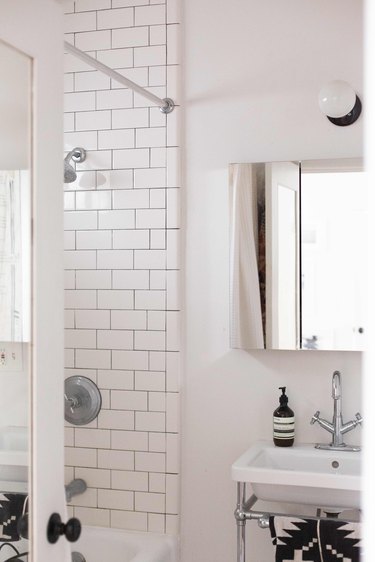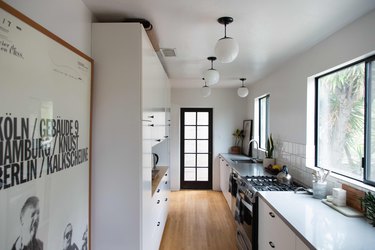 And some of the changes — like adding HVAC — were more practically driven. The concrete walls made the interior of the home nearly 20 degrees colder in the winter.
Like any renovation, says Black, it's never really done. "We got most [done] in that time but I always have something I want to change." But the time, energy, and thought he's put in pays dividends.
"I have so much hard work in the place, I feel like it has become part of my identity," he says.
"I've been buying and selling midcentury furniture since college, so my taste has changed a lot of that time," Black says. "I got really into more textural designers like Arthur Umanoff and Percival Lafer, and mixing that with Moroccan and classic midcentury influences."
"I hate my dining room set, for example, but haven't been able to find the perfect 'new Morocco' vibe I'm looking for," he says.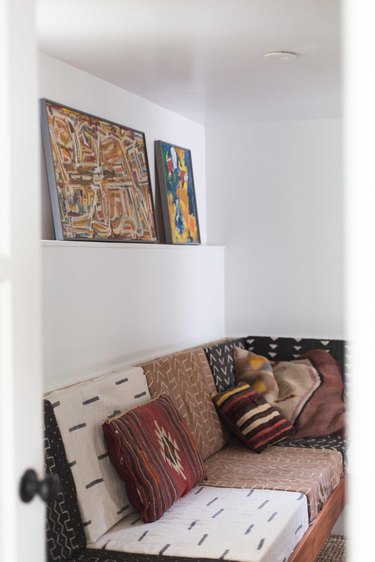 "I love the bonus room," Black says. "I think because it was the worst room in the house and now is the most comfortable."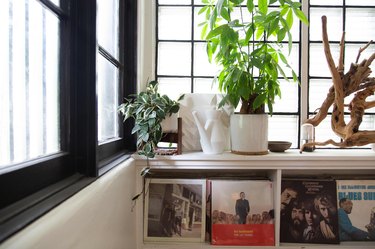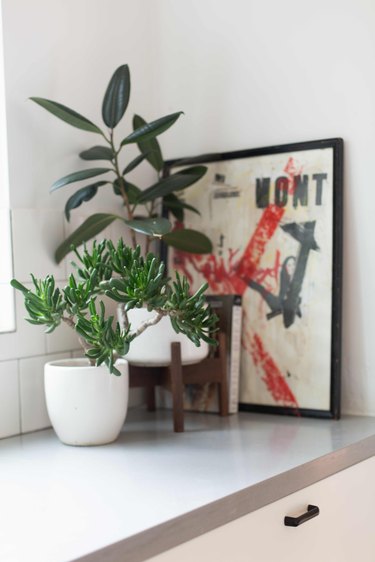 "You can own a lot less furniture and really make the place feel alive with good house plants."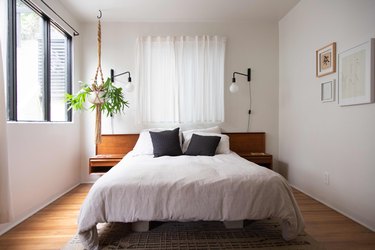 "I generally have a less-is-more ideology," Black says.
Locals Know Best
Favorite piece of design or architecture in your neighborhood, town, or city: Silver Lake is known for Neutra homes but also has a ton of great Schindlers. Mount Washington has a meditation center at the top of the hill [the Self-Realization Fellowship] with beautiful views of the city.
Best happy hour: El Prado Bar [in Echo Park]. Not sure on Happy Hour but it's a wonderful wine bar.
Best cheap and cheerful restaurant: Kitchen Mouse [in Highland Park]
Best coffee shop: Civil [in Highland Park]
---
Laura Lambert is a Los Angeles-based writer and editor who covers lifestyle, design, and women's health.
View Work