Sometimes 375 square feet feels a whole lot bigger — especially when it's perched high, and at a slight remove, from the density of most of Los Angeles.
"The views in Mount Washington are incredible," says Nada Alic, who writes the short fiction periodical Future You, who moved into her home in the hills of north east L.A. just two months ago. "It never gets old to us."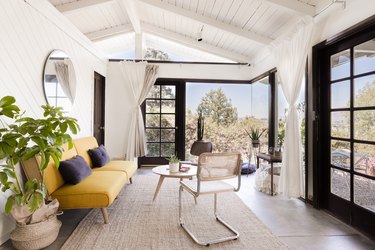 While the house is still coming together, the studio — which Alic and her partner, a musician, rent out on Airbnb — was the priority. They leveraged its greatest asset — the view — and kept the rest of the decor tasteful and minimal.
"The floor to ceiling windows are my favorite part because you can wake up and see this incredible view of the mountains from your bed," says Alic.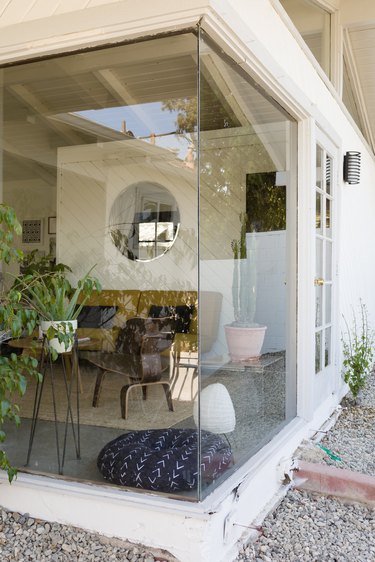 The studio came with concrete floors and, luckily, a full-updated bathroom, and was more or less the ideal blank canvas.
"We tried to make it feel like the kind of place we'd like to stay in," says Alic. "Equal parts eclectic and minimal, accentuating the open feeling of being in nature, trying our best not to obstruct the view."
Ideal for one or two people, the studio is now outfitted with a queen bed, kitchenette, futon, and private bougainvillea-lined courtyard, as well as key art and accent pieces from Society6, where Alic was the editorial director for some time.
But nothing really compares to the view, which stretches all the way to the Rose Bowl.
"Oof, and the sunsets up there, I can't even talk about it, I'll just start crying," says Alic. "Life-changing."
1 of 9
The mustard yellow futon is from Wayfair. "Our main priority was make it look cool but keep it affordable. We knew there would be a lot of wear and tear from guests so we didn't want to invest in expensive pieces, but we didn't want to compromise on quality," says Alic.
Image Credit:

Stephen Paul
2 of 9
The floor-length mirror, which Alic found on the street, helps make the studio feel bigger than it is. "Since it was such a small space, we wanted to create areas that felt intentional like a workspace, a living room, a bedroom, and kitchen," she says. "We really tried to maximize the space we had without it feeling cluttered, I think we achieved that.
Image Credit:

Stephen Paul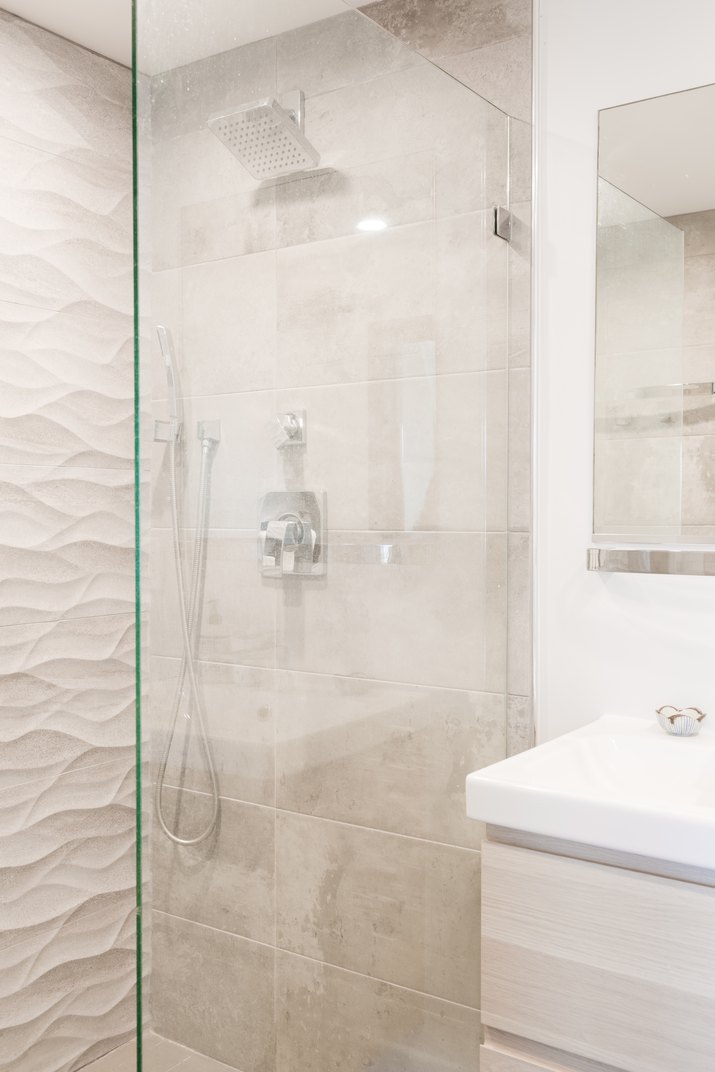 4 of 9
The petite kitchenette from IKEA is ideal for short term stays. Says Alic, "It's kind of the perfect spot if you're just in L.A. for the night."
Image Credit:

Stephen Paul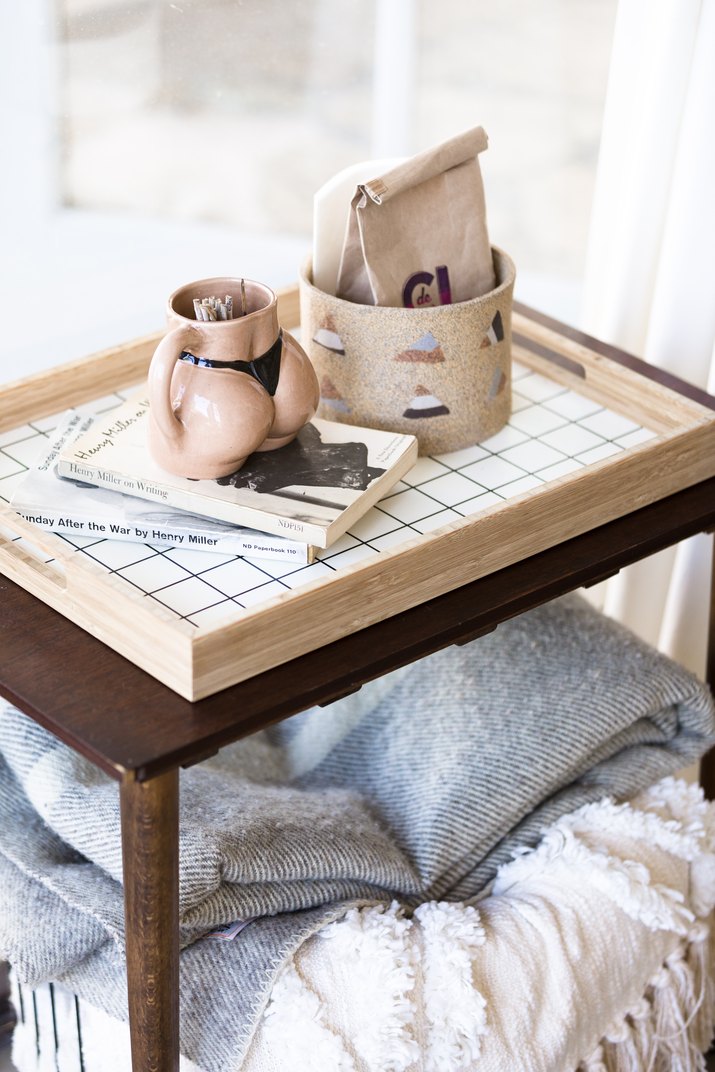 5 of 9
The decor is minimal, eclectic, and charming.
Image Credit:

Stephen Paul
6 of 9
Image Credit:

Stephen Paul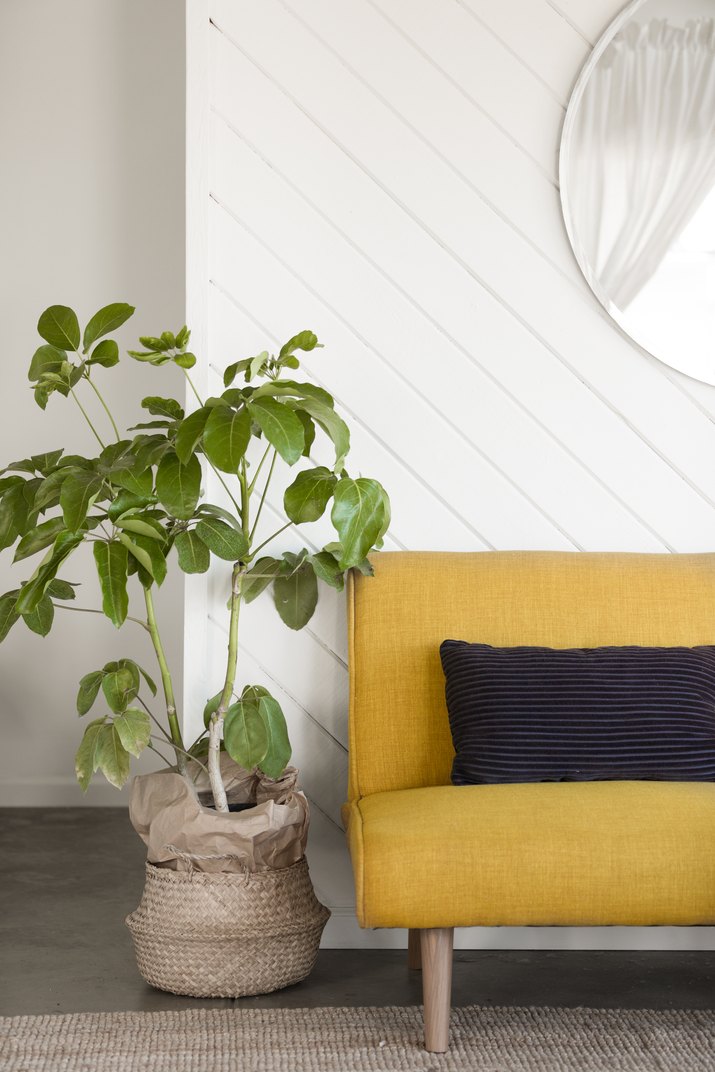 7 of 9
The plants are from Echo Garden, a family-owned nursery that's a mainstay in nearby Highland Park.
Image Credit:

Stephen Paul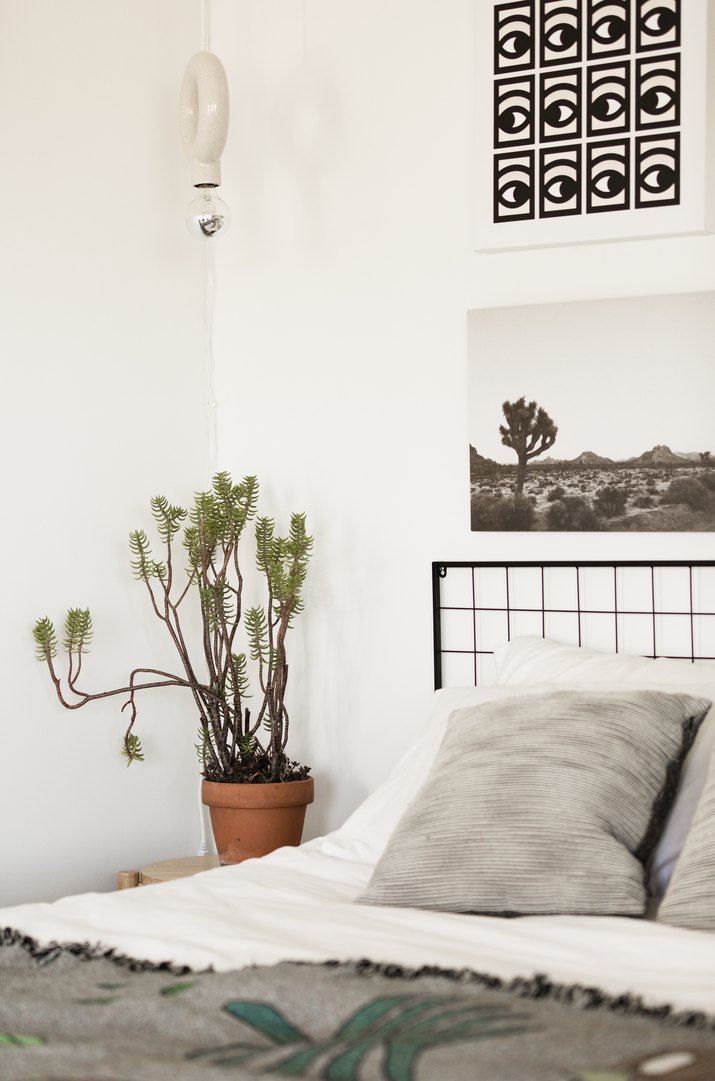 8 of 9
The gallery wall above the bed is an eclectic mix of collage, midcentury modern, and photography.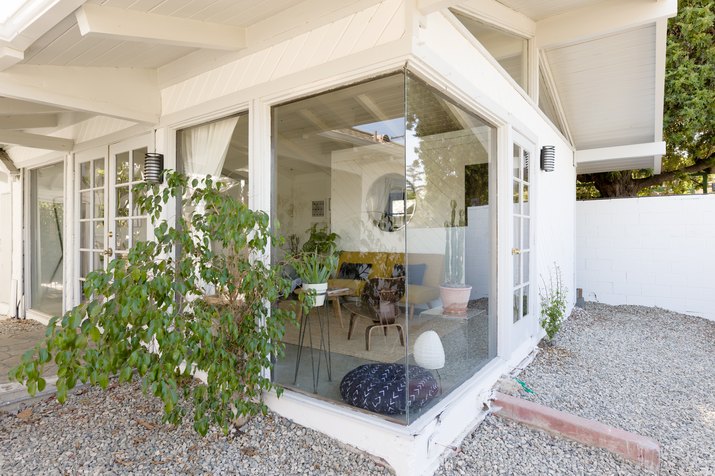 9 of 9
The large window creates the feeling that you're fully immersed in nature, says Alic. "As artists, being away from the city is super critical for solitude and creativity. There is so much noise and life happening at all times that it can get overwhelming. Our space is so peaceful and quiet that it feels like a little retreat."
Image Credit:

Stephen Paul
---