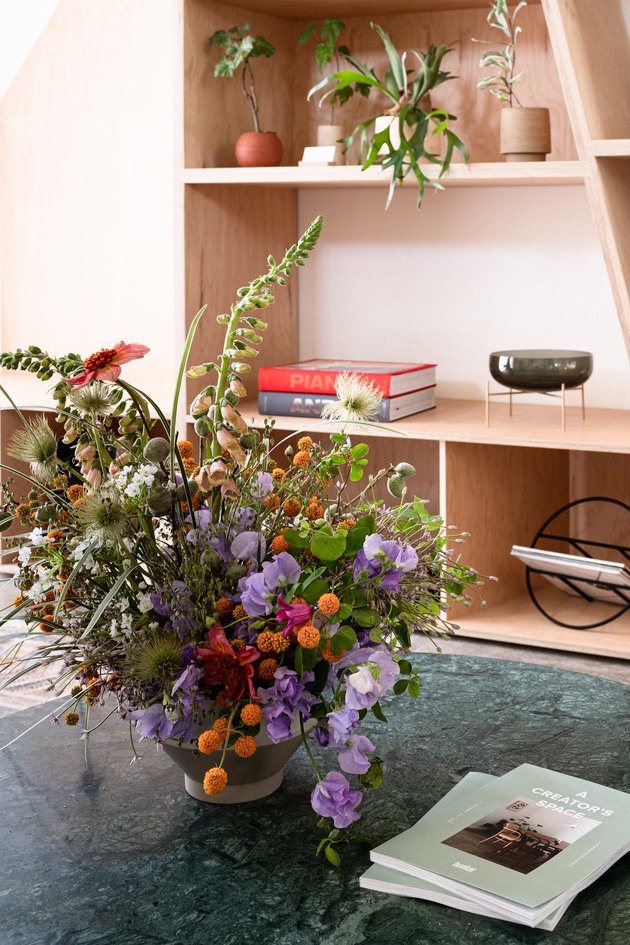 Before you begin, Funes says to "visualize the look you want to create depending on the nature of the occasion and the feeling you want for the home." For this centerpiece, we wanted to make a structure using spring plants, such as varieties of allium and foxglove. And because it's spring inspired, we wanted it to look a little bit overgrown, just like a flower garden coming into bloom. Of course, you can make a similar arrangement throughout the year using whichever flowers are in season. (We recommend visiting your local farmers market for a seasonal selection.)
Things You'll Need
Seasonal plants and flowers.

For this DIY we used these seasonal plants and flowers: old man's beard (Clematis vitalba), purple Allium schubertii, almond blossom branches, snake grass, grass, 'Dalmatian peach' foxglove, dahlia, and purple sweet pea.
Step 1: Create the Foundation
To help arrange your flowers, create a foundation, or base, within the vase. You can make a cage out of chicken wire by simply rolling the wire into a ball and placing it at the bottom of the vase. Another option is to create a grid at the rim of the vase using tape ... or simply use floral foam, which is what we used for this project.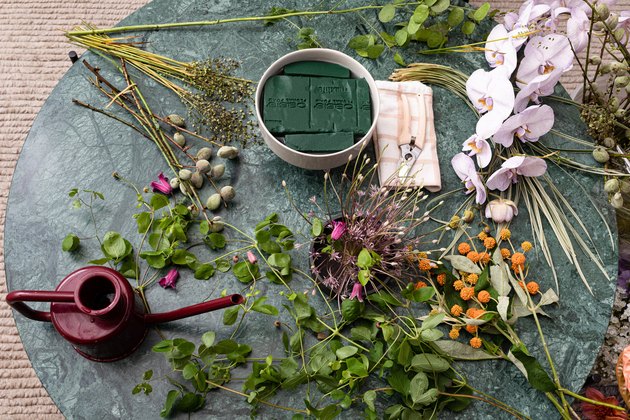 Add the greenery, which will serve as the skeleton for the piece.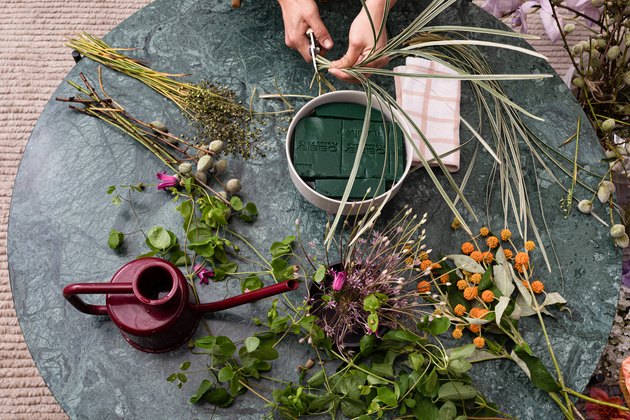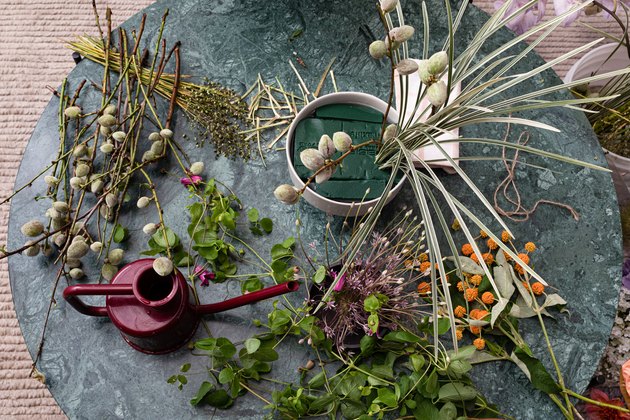 To draw the eye in, arrange the flowers at various height levels. Otherwise, if everything is the same height, the arrangement will feel flat. Give your plants room to stand out.