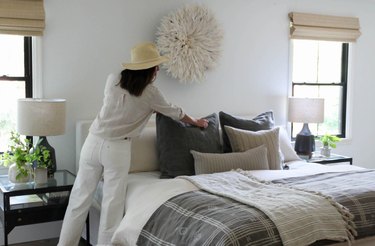 Whether you're a minimalist who prefers a sleek, monochromatic look, or you lean into bohemian vibes with earth tones and textured accessories, there's one constant in every interior design aesthetic: light.
Figuring out how you want to maximize or minimize the light in your space plays a major role in your decorating process, starting with your window treatments. And if anyone understands the importance of light and the accompanying window coverings in a room, it's Anissa Zajac, owner and lead designer of House Seven Design and Build.
"Window treatments can make or break your design," Zajac says. "You have to be aware of what the space is and use your window treatment to enhance the rest of the design."
To get a better understanding of exactly what a solid set of window shades can do for you and your home, we teamed up with LEVOLOR—an industry leader with over 100 years of experience in producing high-quality blinds, shades, and shutters—and asked Zajac to give us all the intel on how shades really can affect your quality of life for the better.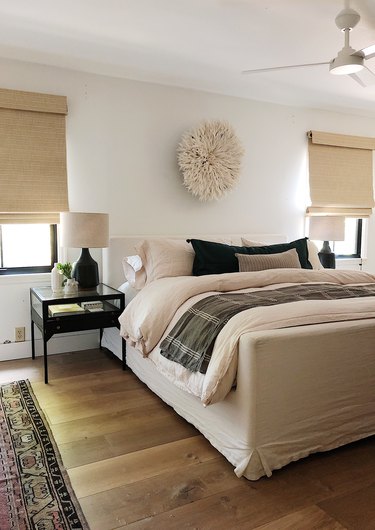 The ultimate accessory
Zajac equates window treatments to jewelry. If you're wearing a beautiful dress and then add a pair of not-so-gorgeous earrings, the whole look is off, which can subsequently throw off your whole mood.
The same goes for the window treatments in your space. Since light is such a vital component of every room, it can totally change the vibe of a space (there's a reason it's called "mood" lighting). To make sure you're using the available light to its full potential, Zajac recommends letting it be an inspiration for how you tackle the rest of your decor.
For example, in her own home, she keeps things pretty minimal, with an affection for neutral tones that offer an airy, clean feel all over. To accentuate that aesthetic, she picked out textured LEVOLOR Natural Shades, which are able to make a soft-spoken but eye-catching statement without ever feeling too flashy.
"I love the color of them because they're really neutral, but textural, so it isn't a flat piece in the space," Zajac says. "It still adds a design element to the space without being colorful."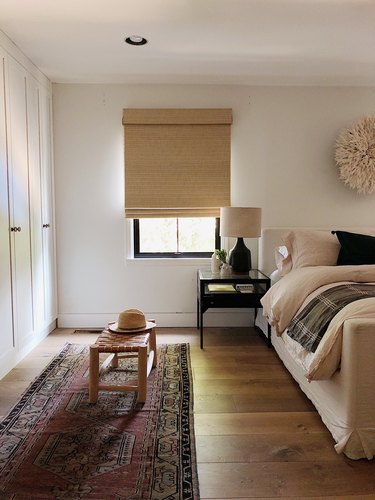 You control the light
Despite how much they can influence the look of a room, shades and other window treatments are more than just eye candy—they're functional parts of your home. Zajac refers to home decor elements you interact with on a daily basis as "working pieces."Shades give you free range over the atmosphere you'd like to create for each room.
For example, if you're a light sleeper with a giant street-facing window in your bedroom, you'd be better off going with room-darkening liners to minimize the amount of light coming in, but can be opened up so your room doesn't look like a 24/7 cave. But if you're working with an open floor plan in your living room, use light filtering liners for a clean look from the outside, while still enjoying a bit of natural sunshine from the inside.
Score extra privacy and safety
Proper shades add privacy to your home from the outside looking in, but they can also have an effect on safety from within. As a mom of three kids, Zajac's top priority is making sure her kiddos stay safe at home. Worrying about their curious hands getting tangled up in long shade cords isn't something she wants to have to add to her long list of to-do's, so she opted for LEVOLOR Cordless Natural Shades.
They operate without a pull cord, which make them ideal for families with multiple kids and pets running around the house, Zajac says.
Having the ability to keep your entire family safe while also manipulating the mood and design of each room in your home with a set of shades takes the idea of a "working piece" to another level. Here's to looking at window treatments in a new light.